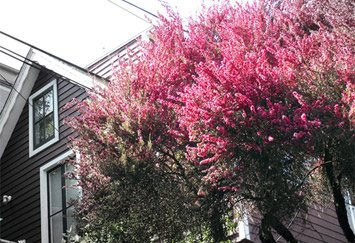 photograph by Heart Patrick



North Beach

North Beach is great but if you can wade through the crowds of tourists, its gets even better. Situated in a valley between Russian and Telegraph Hills, North Beach was once home to most of the city's Italian residents. During the 1950s and early 1960s, North Beach was also home to San Francisco's infamous Beatniks. Though gentrification and sky-rocketing real estate prices have left only vestiges of its original bohemian and Italian populations (the former dissipating with the rise of Haight-Ashbury as the new center during the late sixties), North Beach has retained much of its distinct San Franciscan identity. The main street in North Beach, Columbus (from the TransAmerica Building to Fisherman's Wharf) is laden with Italian restaurants and coffee shops which range from the mediocre tourist traps (Pasta Pomodoro, Volare) to the deliciously authentic (L'Osteria del Forno, Michelangelo's, Golden Spike) to excellent and innovative cuisine (The House, Rose Pistola).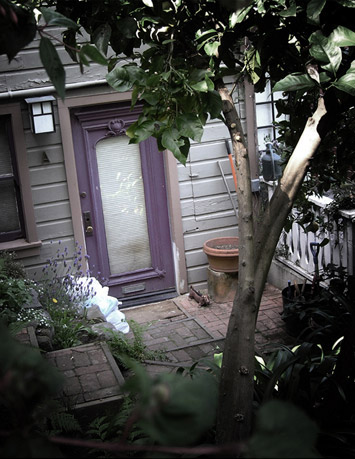 photograph by Heart Patrick

But for a real sense of North Beach, walk the side streets. Grant Avenue offers clothing boutiques and specialty food shops, most with an Italian bent. Broadway, another main thoroughfare, is at once seedy and glamorous, with strip shows sharing the sidewalk with retro amd swing clubs (Velvet Lounge, Broadway Studios, Tosca) and upscale restaurants (Enrico's, The Black Cat). Climb Telegraph or Russian Hill for a sense of layout and discover why North Beach is often called "The Little City" within San Francisco.


San Francisco Districts

» Bernal Heights
» Castro
» Chinatown
» Cole Valley
» Downtown
» Embarcadero
» Hayes Valley
» Lower Haight
» Lower Polk/Van Ness
» Marina
» Mission
» Nob Hill/Russian Hill
» Noe Valley
» North Beach
» Pacific Heights
» Potrero
» Richmond
» SOMA
» Sunset
» Upper Haight
» Upper Polk/Van Ness
» Western Addition/Japantown