Where's the fire: searching for the best cannabis strains in the Bay Area.
For cannabis smokers in the Bay, this little gold pinniped is an unmistakable symbol of top quality flower. The first locally permitted cultivator in San Francisco, since 2005 Gold Seal has been releasing unique and exotic genetics to serve The City's thriving cannabis community. Recently, they brought out an offering that my friend Michelle told me would help get my heart pumping.
After weeks smoking heavy strains, adjusting to my new netflixistence, and watching my neighbor endlessly jumping rope in their driveway, my body is finally craving activity. Ask any resourceful pothead, and they'll tell you the first step towards creating a solid workout routine is the addition of an upbeat Sativa. Enter Legendary Lime, a mixture of Jet Fuel Gelato & Legend Orange Apricot, which I'll admit, is a mouthful that bears a bit of breaking down.
Bred by Compound Genetics, the two halves of this strain represent some heavy hitters. The first, a cross between Legend OG and Orange Apricot, is an uplifting hybrid that went on to become the central element of an exclusive 2017 seed collection that gave the world Purple Apricot.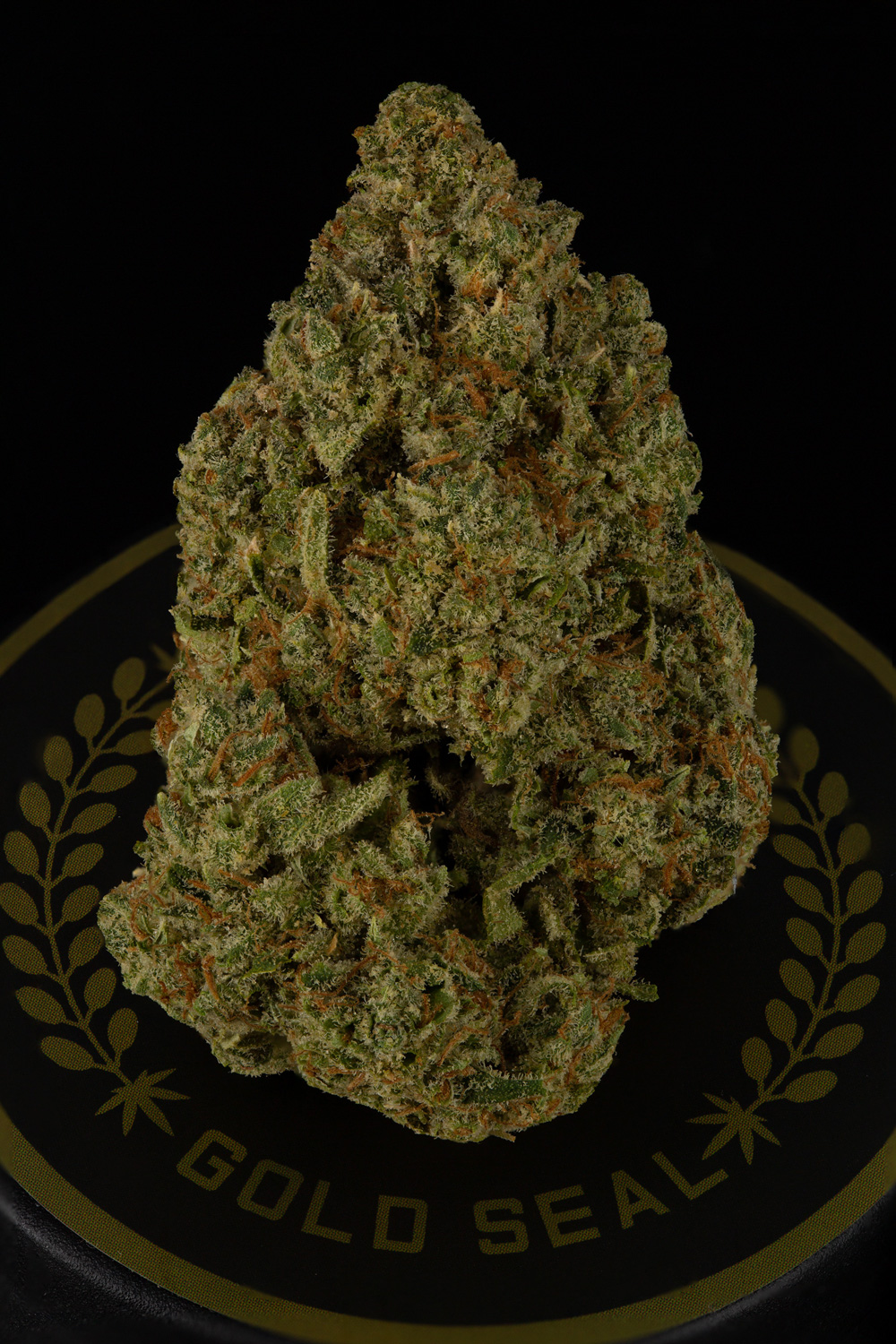 The second ingredient, Jet Fuel Gelato, has been called a true classic in the making and was used to create strains like Horchata, Krypto Chronic, and Marshmallow OG. This fierce progenitor crosses the gassiness of Jet Fuel and High Octane with the sweetness of a Bay Area favorite, Gelato 45.
Legendary Lime channels the sweet n' tangy citrus profile that set the scene on fire in the late 2000s. The smell is like someone melted lime candy into a mason jar and added a few drops of pine-sol. Gold Seal describes this as a throwback to when limonene-heavy phenotypes featured a sweet edge, winning cannabis cups year after year.
The buds on this one grow thick and heavy, bright orange hairs and resembling jackfruit, all meaty, and coming off the stem in dense sections. There's also something I call the disco ball effect, where a strain doesn't seem that crystal-heavy first, but when you get some light on it, the thing will set the whole room on fire. Breaking it up starts to release that subtle level of gas coming from the Jet Fuel Gelato, but once you've rolled it up, the whole smell is sweet citrus with a dry inhale that tastes like a lime ring pop.
This strain gave me total Jazzercise vibes, (which I understand carbon dates me a little, and I'm ok with that). After smoking a massive joint, I was putting these sweatpants to good use and watching that workout YouTube playlist I had forgotten about; I even dusted off some old moves from my two semesters of pilates in college. Maybe it's all the seclusion talking, but I got high just off of how physically motivated this made me feel. It helped me to realize that even though weight rooms, and trips to the gym are all coming back, I have to be more responsible about maintaining an in-home routine of stretching and exercise.
Strains like Legendary Lime are a reminder of how great it is to expand our bodies as well as our consciousness, a lesson cartoon cats and giant dinosaur puppets have tried to instill in us all through childhood. Who would have imagined it would be a Gold Seal taking up the torch in our adult lives?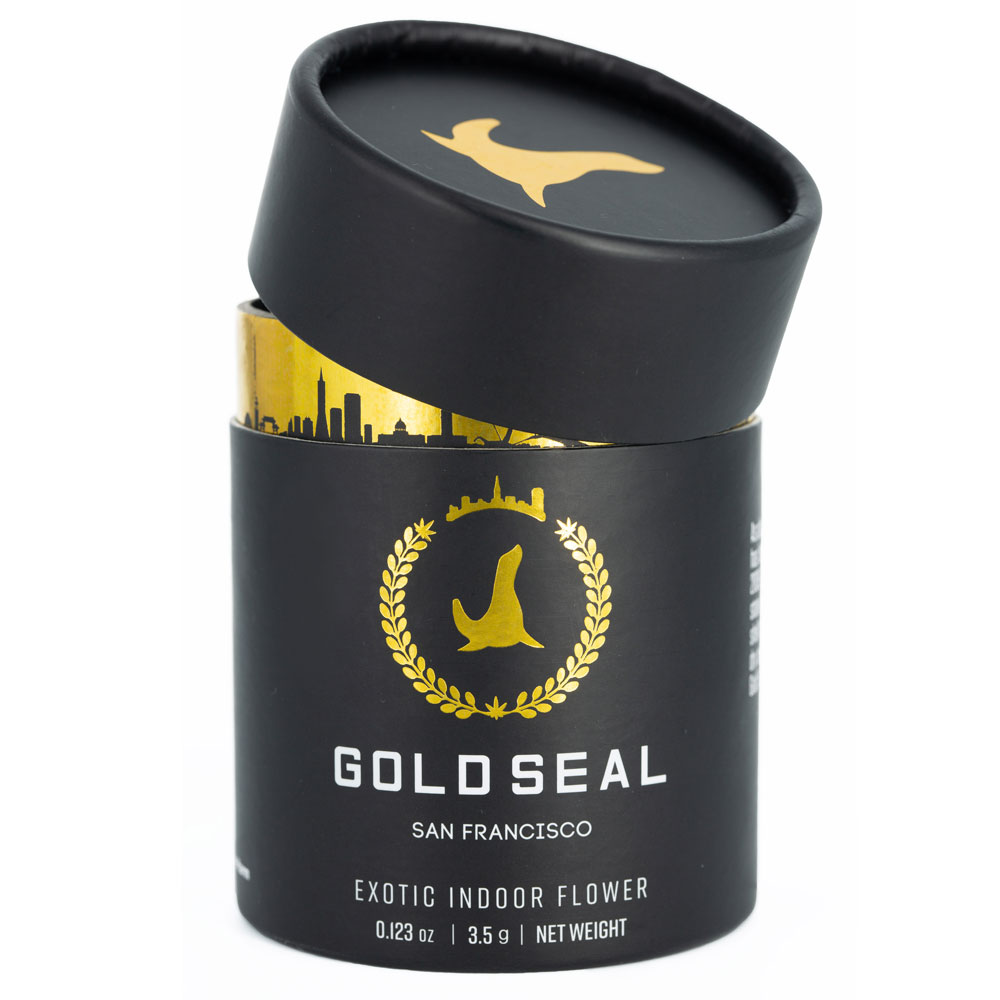 Photos by Michael Snyder
See also:
NorCal Grown: Modified Grapes by LitHouse
NorCal Grown: Lemon Lava by LitHouse
NorCal Grown: Alien Mints By Alien Labs
NorCal Grown: Red Congolese By Congo Club
NorCal Grown: Titan OG By Northern Emeralds