Bass-Heavy Lineup Released for The Do LaB's 2015 Coachella Stage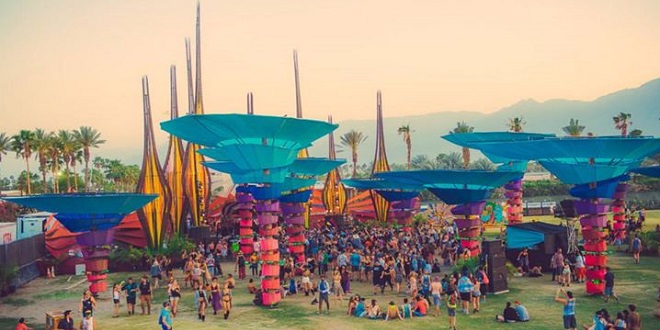 With the Coachella music festival only a few weeks away, SoCal promotions company and Lightning in a Bottle organizers the Do LaB announced a full lineup of  electronic music for its stage at the festival this year.
Headlining both weekends will be interactive performance group the Lucent Dossier Experience, complete with a live band, singers, aerialists, dancers, acrobats and more. Unlike the overall Coachella lineup, the rest of the Do Lab stage lineup differs between the first and second weekends.
Highlights for weekend one include San Francisco-based An-Ten-Nae, Oakland resident Russ Liquid, Ooah from The Glitch Mob, future R&B artist Falcons, and Australian nu disco artist Cassian.
Some of weekend two's bright spots are Dirtybird's fierce female representative J.Phlip and tech house talent Worthy, along with Fool's Gold Records signee DJ Hoodboi, former San Francisco resident Kraddy and current SF-based house producer Lane 8.
Check out the full lineup below with weekend one acts in white and weekend two acts with yellow text.
For 11 years, the Do LaB has maintained a strong presence at the Coachella music festival, offering attendees both shade and wet mist delivered from spray guns during the day, while also serving as the go-to destination for genre-free music and eccentric dancing at night. The intimate and always colorfully, well-lit stage is centrally located on the Polo Fields close to the main food court area. Last year's lineup celebrated the Do LaB's 10-year anniversary with plenty heavy-hitting electronic music.
https://youtu.be/5YSd4ISgnhU
Share your thoughts on the lineup in our comments section below. Who you most excited to see at the Do LaB stage this year?