The Do Lab Celebrates 10 Years at Coachella with Epic 2014 Lineup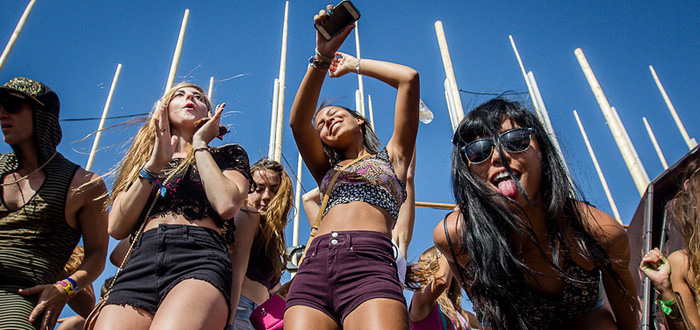 Lightning in a Bottle organizers, The Do Lab, announced a heavy-hitting electronic music lineup to celebrate a decade of parties at Coachella, headlined this year by Dirtybird's Christian Martin and the avant-garde circus Lucent Dossier Experience.
Unlike the Coachella's main stages, artist lineups for the centrally located and hand-crafted Do Lab stage differ each weekend. This year, weekend 1 is highlighted by Christian Martin, a key player with San Francisco-based Dirtybird Records; glitch master Gladkill; future R&B producer Kastle and bouncing dub virtuoso Sugarpill. Weekend 2 features the likes of ambient dubstep artist jOBOT, tropical disco talent Jonas Rathsman, glitch-hop pioneer Kraddy and Los Angeles interactive circus artists Lucent Dossier Experience, who combine live original music with aerial dancing and fire performances.
The intimacy of the Do Lab and its unique decorations make for a mind-blowing experience. During the day time, stage dancers spray water on the audience using giant squirt guns to keep the crowd feeling fresh under the hot desert sun. After sundown, vibrant ornamentation illuminates the majestic dance temple. A full lineup can be found below.
Photos from last year:
The complete lineup: