Dirtybird BBQ Preview: Party-Starter Songs, Favorite Clubs to DJ in San Francisco & Grill Must-Haves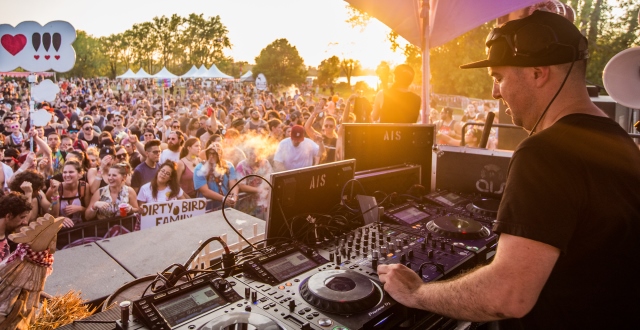 With the SF Dirtybird BBQ on Treasure Island just weeks away, the excitement is building. On Sunday, June 4, flocks of fans looking to experience Dirtybird's bass-driven brand of house music will gather for a sublime combination of tasty eats and dope tunes.
The traveling tour has already graced several stops across the U.S. and is headed back to San Francisco for its last stop. In honor of the tour, the crew released a special soundtrack titled, "Dirtybird BBQ: Secret Ingredients" mixed by fellow member Will Clarke. You can go check that out in the meantime.
Also as a preview to the upcoming day of saucy sets and bomb grilling, we asked three of Dirtybird's members about their favorite locations to play in SF, go-to party tracks, and most beloved BBQ food items. Here's what Christian Martin, Justin Martin and Ardalan had to say…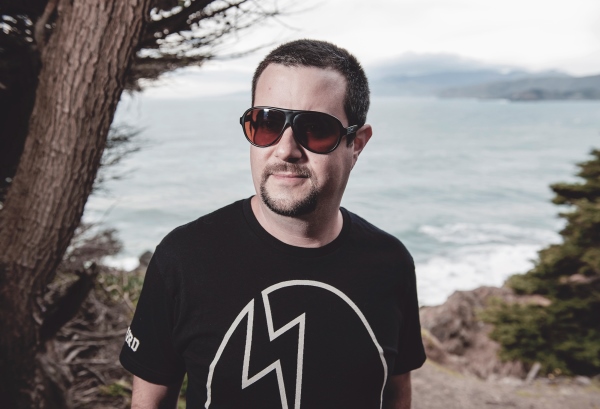 Christian Martin is one of the four original Dirtybird members, alongside his brother Justin Martin, and friends Claude VonStroke and Worthy. He joined the crew when he moved to San Francisco back in 2000. Collectively, they shared a personal goal to change the landscape of San Francisco house music. To accomplish this mission, they started throwing epic, free parties in Golden Gate Park, based on their new signature sound. After plenty of local love and a series of successful events, Martin and his crew have expanded to host the annual BBQ tour and the Dirtybird Campout.
Favorite location to play out in SF?
I love playing Mezzanine the most in SF. They've hosted our Dirtybird Quarterly since 2008 with ongoing excellence. Love the room, the system, and the hometown crowd that we get to play for.
Go-to song that is a surefire party starter?
DJ Glen & Click Click – "Birdhain" is such a killer. It's a slow burner with mind-scrambling synths & LFOs that make people go a little nuts as it starts escalating.
Favorite BBQ food?
Pre-marinated carne asada tacos from Grillson's secret Mission spot, with pico de gallo freshly chopped by my father.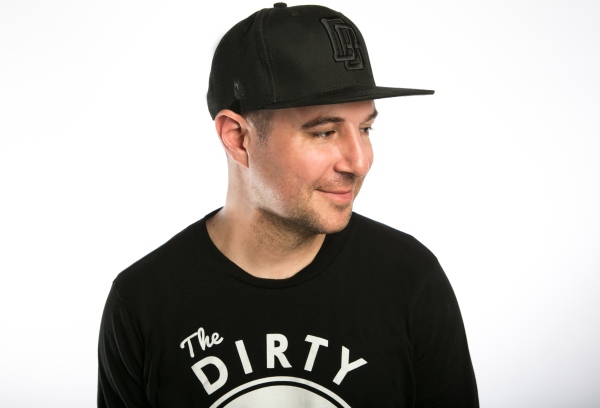 Founding member and Christian's brother Justin Martin has been releasing records since 2003. He studied the saxophone and classical piano as a child, and has always been interested in electronic music from a very young age. Read more about how the stars aligned for Justin in our in-depth interview with him last year.
Favorite location to play out in SF?
Playing at home in SF is one of my greatest pleasures. There are so many amazing venues, and the dancefloor is always filled with our friends and family. I would have to say my favorite venue to play at is Mezzanine, because we have so many memories and such a great history there. But I also LOVE playing our Dirtybird BBQ—that's really where it all began for the crew.
Go-to song that is a surefire party starter?
Anything by Walker & Royce…those guys are killing the game right now! I also have a few unreleased secret weapons of my own that I have been testing out this summer, particularly my remake of the 1984 banger "Set It Off" by Strafe. The lyrics say it all. "Y'all want this party started right??? Y'all want this party started quickly!"
Favorite BBQ food?
Definitely Grillson's tacos with my dad's guacamole and salsa…when they collab they are unstoppable!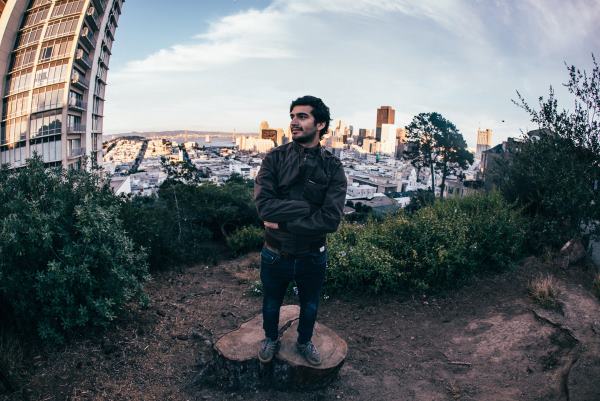 Born and raised in Iran, Ardalan harnesses a fresh perspective. His early influences ranged from early Daft Punk to old-school techno. When Ardalan moved to the U.S., his mind was blown by the sounds at the infamous Dirtybird BBQ parties. At the time he was under 21, however, this experience would be impactful enough to lead him to the label down the road. After upping his music production game and working tirelessly to harness his passion, Ardalan got his big break a few years later when he submitted a 10-minute demo to Justin Martin. Justin thought the track was genius, helped promote Ardalan's work, and connected him to the Dirtybird family.
Favorite location to play in SF?
Oh this one's a tough cookie. I have many favorites in SF. I really, really enjoy playing at Mezzanine during the DB Quarterlies. But I also love getting weird in the rave cave at Monarch. The End Up and 222 Hyde (now closed) were the first clubs I ever played, so I will hold those places near and dear to my heart. The Great Northern is a new addition to SF and the last place I played. I absolutely love that club.
Go-to song that is a surefire party starter?
Will Monotone – "We Like To Party" always gets the party started. It's been in my DJ sets for 4 years! Also, not gonna lie, but my re-edit of "All Night Long" by the Mary Jane Girls has been super dope on the dance floor.
Favorite BBQ food?
I love me a classic brisket and coleslaw meal. But I can't deny how special those BBQ tacos were when Papa Martin made them during the Golden Gate Park party days. I also love BBQ'd Persian food like kebabs. Believe it or not, it's so good. The smell will make everyone wanna dance for it…Hit me with dat kebab baby!
To keep up with the latest Dirtybird happenings, follow the crew on Twitter, Facebook and Instagram. You can also visit the label's website and purchase merchandise from their store. 
For more info on the Dirtybird BBQ lineup and tickets, visit the event ticket page.
Related article: Dirtybird BBQ Tour Returns to Treasure Island