Dirtybird BBQ Tour Returns to Treasure Island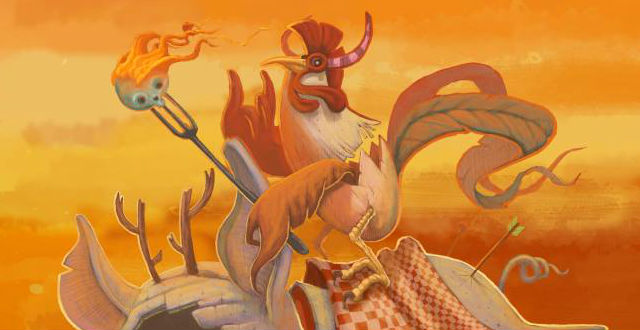 All the nice, warm weather means it's almost time to fire up the grill and pump up the volume. And who better to lead the call than San Francisco's Dirtybird Records crew. This summer they will embark on their much-anticipated nationwide BBQ tour, starting in Washington DC in May, hopping over to Las Vegas later in the month, followed by a return to their hometown of San Francisco.
The Dirtybird BBQ in SF is a 21+ event and will feature saucy, live sets by Claude VonStroke, Justin Martin, J.Phlip, Christian Martin, Worthy, and Ardalan. To coincide with the tour, a new compilation will be released on May 19th with new tunes by the Dirtybird co-founders, Eats Everything, and more.
The event costs $40 to attend with the $35 early bird special already sold out. In addition to the music, attendees can purchase an additional $20 add-on ticket which provides a plate full of authentic BBQ food. In addition, there will be a Best In Show contest for a second year to recognize the best costumes and totems.
The 2017 lineup is identical to last year's event, which was very well-received. To preview last year's festivities, we spoke to founder and pack leader, Barclay Crenshaw (aka-Claude VonStroke) about the new events hosted by the Dirtybird crew.
Q&A: Justin Martin (Dirtybird) Shares How the Stars Aligned for 'Hello Clouds'
Photos: Dirtybird BBQ on Treasure Island
+++Dirtybird BBQ
Saturday, June 4 from 12-8pm
Treasure Island, San Francisco