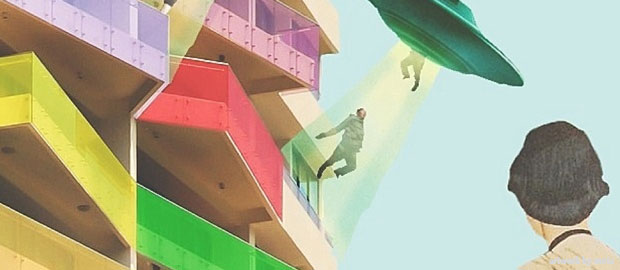 SPONSOR
Metamorphosis
NightLife
This Thursday


Buy Tickets
Big Shows, Barbacks Battle and Baby Got Back
San Francisco's music scene lives up to its reputation with lots of great shows this week. Steve Aoki and Rusko, two of the biggest names in dance music, are in town for separate shows and UK breakout Jessie Ware is back at the Fillmore. Rump shakers Sir Mix-A-Lot and Big Freedia represent different sides of the booty-music spectrum and East Bay based god Lil B is at the Regency Ballroom. Felix Cratel kicks up the beats at Audio Discotech and San Francisco International Hip Hop DanceFest takes the stage for its 15th year. Beyond music, Food Social celebrates its second anniversary and Mission District staple Elixir hosts a two-day party for its 10-year anniversary. Kirk Lombard returns with another Urban Sea Foraging adventure and some of San Francisco's favorite barbacks compete at Barback Games.

Weekly Giveaway: Recently named the "Best Newcomer DJ", Danny Avila continues his rise to stardom in the EDM scene. Who discovered Avila? Reply or Email

[email protected]

with the answer for a chance to Win 2 Tickets to TORQ this Thursday at Ruby Skye!
Fri Nov 15 at Fox Theater

The product of a move to Berkeley, CA and the subsequent extended separation from loved ones, 'Anything in Return' shows a pervasive sense of peace with Bundick's tendency to dabble in both sides of the modern music-making spectrum...
Fri Nov 15 at Under the Big Top at AT&T Park

Amaluna invites the audience to a mysterious island governed by Goddesses and guided by the cycles of the moon.
Sat Nov 16 at St. Francis Jetty

Champion monkeyface eeler, and star intertidal tour guide, Kirk Lombard leads an entertaining and educational low-tide fishing class along San Francisco's shoreline.
Sat Nov 16 at Audio Discotech

His deep seated love of reggae and dub shines strongly through as well as his passion for classic rock, blues, funk and soul...
Sat Nov 16 at Bill Graham Civic Auditorium

Steve Aoki, the DJ/Producer, among many traits also founded his own label, Dim Mak Records, in 1996. The label has released music by other electro house artists such as Datsik, Infected Mushroom, Dada Life, Zeds Dead...
Sat Nov 16 at The Independent

Singer/pianist Vienna Teng and percussionist Alex Wong have crafted a sound that the Associated Press calls "ambitious yet always tuneful...gorgeous and haunting."
Fri Nov 15 - Sun Nov 17 at Palace of Fine Arts

More than 100 individuals will take the stage mixing skillfulness with artistry and storytelling. The DanceFest is internationally known as the prestigious event for presenting hip hop dance.
San Nov 16 at Cow Palace

See Industry Vendors from all over the country. Alley Cat Race to the Expo and a Sunday Mountain Bike Group ride in Pacifica are in the works.
Sun Nov 17 at The Regency Ballroom

Gladiators battling through a series of rigorous challenges to crowds of cheering industry friends.
Tue Nov 12

Wed Nov 13

Thu Nov 14

Fri Nov 15

Sat Nov 16

Sun Nov 17

Mon Nov 18

| | |
| --- | --- |
| | by Carlos Olin Montalvo |
| | |
| --- | --- |
| | by Keith Mizuguchi |
| | |
| --- | --- |
| | by Carlos Olin Montalvo |