Burning Man Organizers Agree to Pay $600k Annually to Nevada County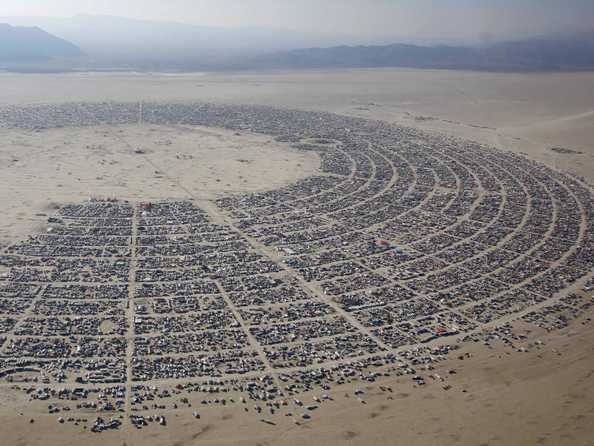 Black Rock City LLC, the San Francisco-based company behind Burning Man has agreed to pay $600,000 a year over the next 10 years to the sheriff's office in Pershing County, Nevada for security and other services in the desert.
The new agreement settles a lawsuit filed by Black Rock City in August 2012 against the county that challenged the constitutionality of a new ordinance. Lawyers accused Pershing County of violating First Amendment rights by imposing $1.50-per-head fee for festival-goers.
Terms of the new deal require payments to law enforcement based on a sliding scale depending on the peak attendance at the eight-day festival that ends Labor Day weekend about 100 miles north of Reno. Black Rock City also agreed to take out a $1 million event insurance policy and provide reimbursement for sheriff and district attorney costs related to prosecuting crimes at the festival.
Photos: Decompression Brings a Touch of Burning Man to SF
The fee schedule is $605,000 for crowds under 60,000, which consists $230,000 to Pershing County for jointly provided services with the U.S. Bureau of Land Management and $375,000 for services it provides alone. 60,000 and 70,000 attendees results in a $640,000 payment and if it surpasses 90,000 people, it rises to $975,000.
The global gathering at Burning Man is the largest permitted event on federal land in the United States. In 1993, the festival saw its first 1,000-plus crowd and climbed too 23,000 by 1999. Attendance was capped at 50,000 under a five-year permit that expired in 2010, while the current permit allows a maximum crowd of 70,000.