10 Artists Whose Artwork Screams Halloween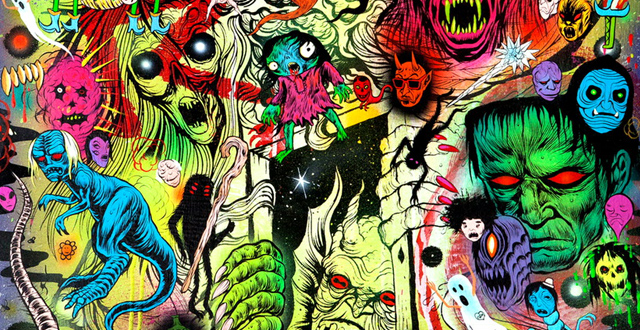 It's that time of year again; ghouls, ghosts, costumes, candy, and of course all things spooky—it's Halloween! We're already getting excited for the big day and put together a little slideshow with artists whose work celebrates October 31st all year round.
Check out the eerily awesome images below.
Find more work from these artists on Instagram. The land of Inktober and Drawlloween daily challenges throughout October.
Grady Gordon | @joaquindead
Kathie Olivas | @circusposterus
Dennis McNett | @wolfbat
Skinner | @theartofskinner
Andy Sciazko | @andysciazkoart
Alex Pardee | @alexpardee
Mary Syring | @marysyring
Camille Rose Garcia | @crgstudios
Monstark| @monstark
Lucien Shapiro | @lucienshapiro
And if you're looking for something to do on All Hallows' Eve, check out our Halloween Guide here.