Unofficial Haunted SF Bay Area Landmarks & Booze Crawl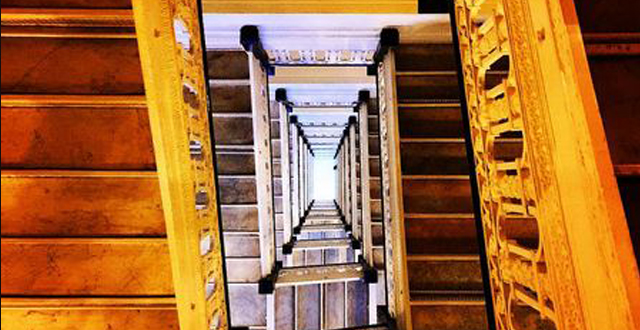 San Francisco is a city filled with old Victorian houses, darkly-lit bars, and magical architecture. Along with any city rich in history, mystery and legacy, there will undoubtedly be ghost stories tugging at its coattails.
With Halloween just around the corner, it's the perfect time to explore the Bay Area for haunted landmarks, tell some spooky stories, and find the best locations to conjure up some cocktails…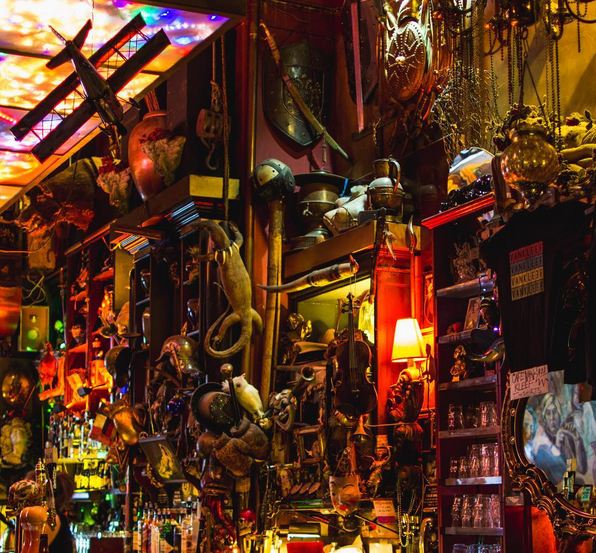 p: @cafevankleef
Cafe Van Kleef
According to Diablo Magazine, who interviewed the business' owner in 2009, Van Kleef's is also home to a charming French man named François who died in the building from a heroin overdose in the mid-1970s.
Peter VanKleef, the beloved owner of Cafe Van Kleef, and a legend who helped make this part of town what it is today, passed away this year. So if you do make it by, be sure to say a "cheers" in his honor.
This counts as an allegedly haunted landmark and bar, drink twice!
1621 Telegraph Ave, Oakland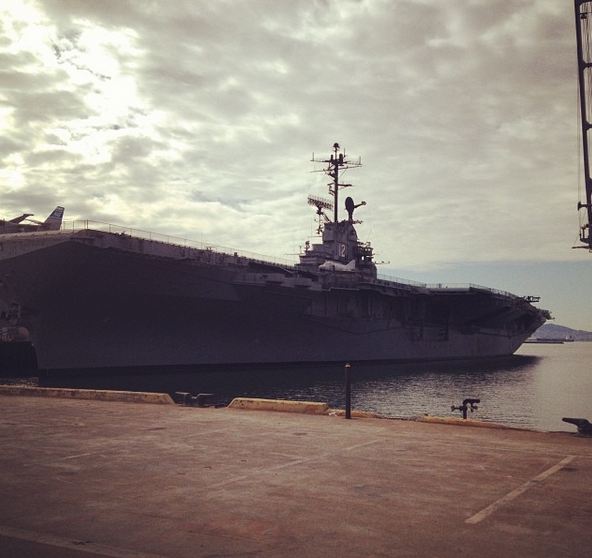 p: @usshornet
The U.S.S. Hornet
The U.S.S Hornet offers tours on the daily, however, be forewarned that this location is listed as one of the "Most Haunted Places in America", according to HauntedPlacesToGo.com.
The website adds, "many have witnessed various objects on board the massive shipped being moved from one location to another location.
Many apparitions that are dressed in soldier attire have been witnessed working among the living in the ship, as if they were still alive."
707 W Hornet Ave, Alameda
To lift your spirits, continue on to Forbidden Island tiki bar…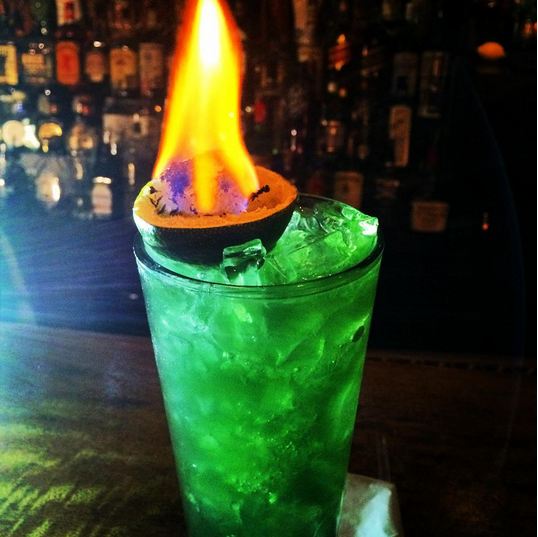 Instagram: @forbiddenisland
Forbidden Island Tiki Bar
This tikki bar is closely located to the USS Hornet, stop here for a sailor's dream-cocktail-come-true. Check out the ceiling above the bar, it is covered with tiny umbrellas and dollar bills of many souls who have visited before you. Aloha!
1304 Lincoln Ave, Alameda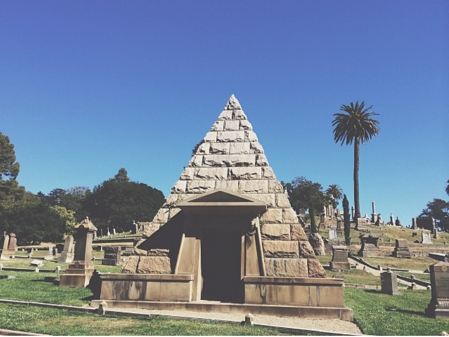 Instagram: @shaynaface
Mountain View Cemetery
The cemetery includes an open fielded area near the entrance called the Strangers' Plot, where an estimated 500+ unknown individuals are buried here – the exact number remains a mystery.
Among the unknown who are buried here, there are a number of historical names you might recognize; Julia Morgan (Hearst's Castle architect), Henry J. Kaiser, Frank Norris, and Charles Crocker.
5000 Piedmont Ave, Oakland
After a walk through one of California's most beautiful cemeteries, continue on to Kona Club.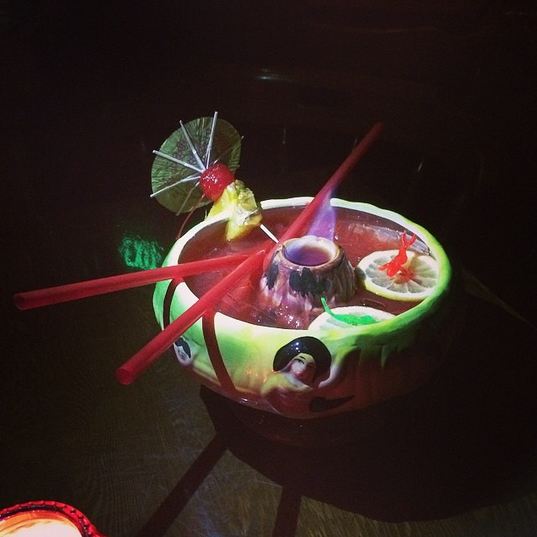 Instagram: @konacluboakland
Kona Club Oakland
If you hear any stories about tiki mask glassware being mysteriously stolen from this bar, we will know there can only be one logical explanation…ghosts!
4401 Piedmont Ave, Oakland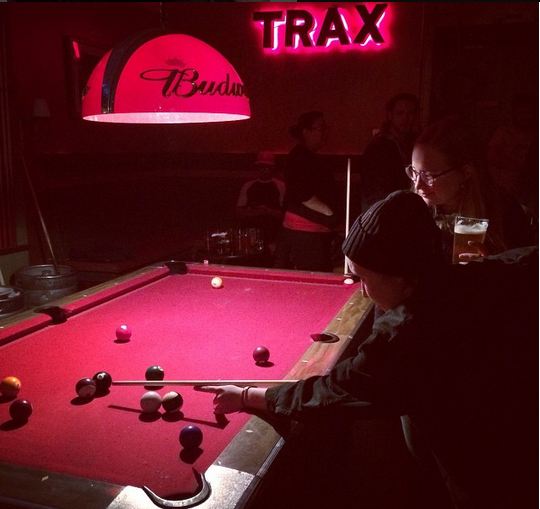 Instagram: @jasonwlyon
Trax Bar
If you see a strange man staring at you from the end of the bar, it might just be that ghostly apparition that's been known to hang out here. Or maybe it's a real-life weird guy? It is Haight Street afterall. In any case, this ghost has been deemed a harmless observer, no need to call the Ghostbusters.
Stay for a shot and be on your way? Or stay longer, you can blame any bad pool games on the ghost.
1437 Haight St, San Francisco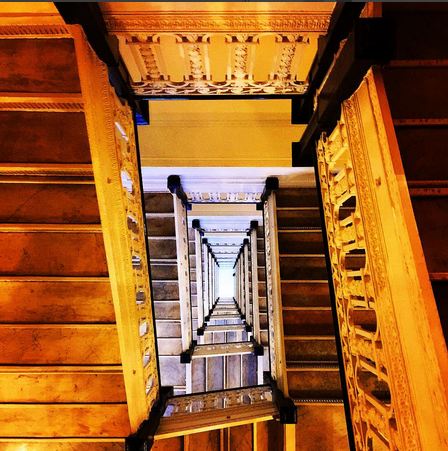 Instagram: @mks_reno7751
St. Francis Hotel
This luxurious Union Square hotel, full of winding staircases, has left a dizzying effect on some of its guests. During the Jazz Age, this hotel was visited by many celebrities. In 1921, silent-film star Fatty Arbuckle had thrown a party that had led to the possible murder of actress Virginia Rappe.
335 Powell St, San Francisco
Stay for a drink here, or fast-forward in time to Local Edition, a 1950s styled lounge…
p: @daniell.lo
Local Edition
While there haven't been any Local Edition ghost stories, this bar is located in the former printing room of The Examiner, a place where many stories have been born.
691 Market St, San Francisco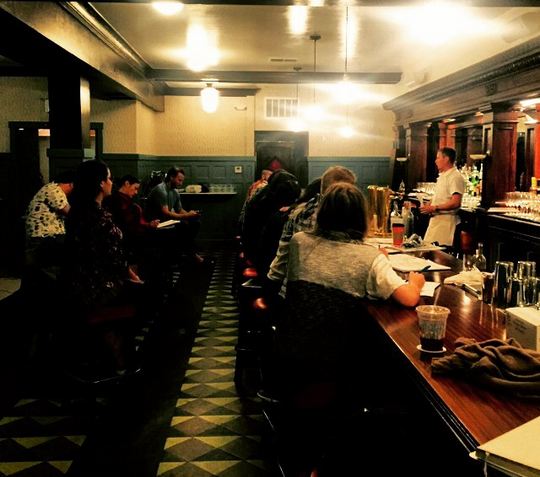 p: @cafedunordsf
Cafe Du Nord
Cafe Du Nord, located in the basement to the Swedish American Hall, has a dark history. The former speakeasy has been rumored to house several ghosts.  Workers have reported hearing piano sounds and seeing a male seated near the street level office. Downstairs in the main hall, a woman in a red dress has been spotted walking towards the now sealed speakeasy escape door.
2174 Market St, San Francisco
Since this is a bar, as well as a haunted location, drink here and continue on!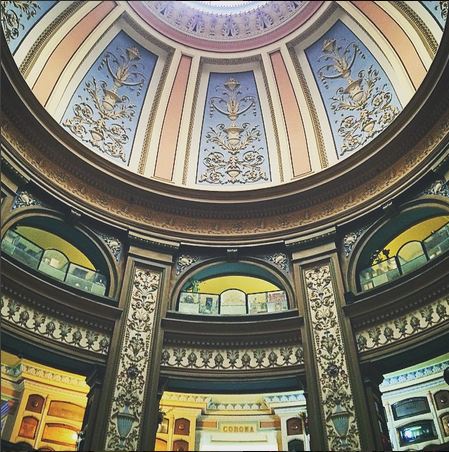 p: @robertbron1
Neptune Society Columbarium
The Neptune Society Columbarium holds the remains of around 30,000 people. Amongst those that rest peacefully here, visitors have reported some strange happenings. One such story was of a visitor who mentioned the sensation of a hand on their back. When she turned around no one was there, however, a mysterious handprint remained on her skin. Bring a friend to watch your back!
One Loraine Court, San Francisco
Continue on to Buckshot Bar… If you dare!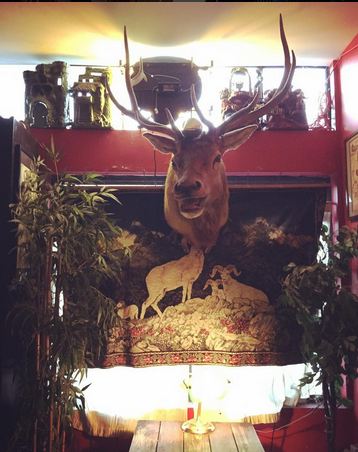 p: @rrachowell1
Buckshot Bar
Buckshot Bar is the final stop on our haunted places tour. According to one Yelp review by a "Joseph L"., "come here if you like cheap drinks, Mario Kart, shuffleboard…" No mention of ghosts! I've heard this is a hangout for a fairly young crowd, so you might see some lost lookin' young lads, but this will be a welcomed change from the lost souls wandering around for eternity.
3848 Geary Blvd, San Francisco
Below the map is a list of some of the unofficial paranormal hot spots and corresponding bars nearby. 
Drink and ghost hunt at your own risk! ;)