Emporium SF to Host Its Own Olympics (of Arcade & Bar Games)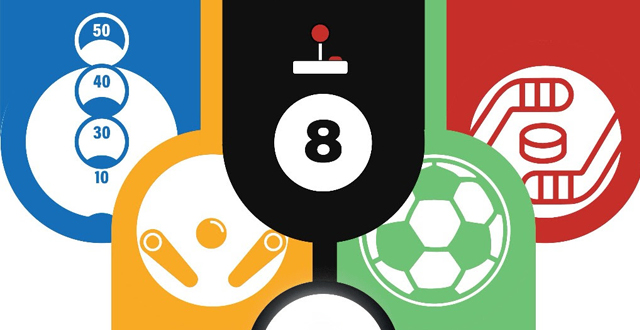 Newly opened arcade and bar Emporium SF will host a 2-week gaming tournament running simultaneously with the actual Winter Olympics. While the hardcore athletes head to the city of PyeongChang in South Korea for the XXIII Olympic Winter Games (February 9-25) those who are more skilled in the video game and bar game variety will find their calling a bit closer to home—at Emporium SF.
The Emporium Olympic Winter Games 2018, also February 9-25, invites patrons to go for gold by playing in either single day tournaments or high score challenges for classic bar games like pool, foosball, air hockey, and pinball, or in the arcade video games variety (Pacman, Donkey Kong, and Galaga). And yes, there will be prizes.
For some history, Emporium SF owners have hosted similar Olympic tournaments at their arcade bar in Chicago since 2012. They recently brought their concept to San Francisco, transforming the historic Harding Theater into Emporium SF, the ultimate gaming and entertainment space.
Emporium SF
612 Divisadero St., SF
Ages 21+
Register to compete.