A New Arcade Bar & Event Space Set to Open in NOPA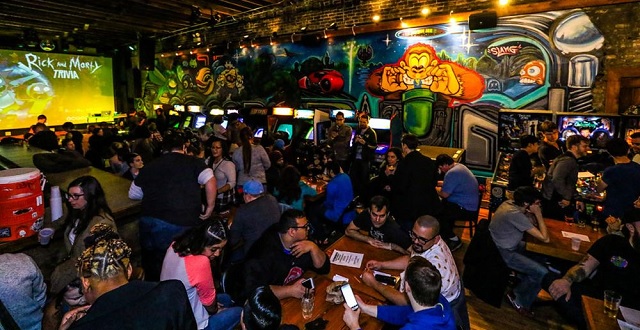 Emporium is a new 12,000 square foot concept bar and event space that is set to open in December. This new NOPA hang out is located right near the Independent and is housed in the 100-year-old, former Harding Theater.
November 27 Update: Emporium will officially be open to the public starting on Friday, December 1. To celebrate the launch, the owners are also hosting two pre-opening parties (RSVP for Free here) on November 29 and November 30. The facility is also expected to host a "Grand Opening" sometime in mid-January.
As delivery trucks are busy dropping off classic arcade games to the building, curiosity around the new venue is growing. What we know, so far, is that guests will be able to play on pinball machines, pool tables, foosball, air hockey, skeeball, and shuffleboard. General entry will be free, however, for certain events, including live music shows, there will be tickets or a door cover charge to enter.
A few big details are yet to be finalized, including the event calendar and the specific food and drink options. However, Emporium plans to serve several local, California, and west coast regional craft beer on tap and specialty cocktails. In terms of food options, Emporium is also partnering with nearby restaurants. Once more information becomes available, including the official open date, upcoming events, and pricing, we'll let you know.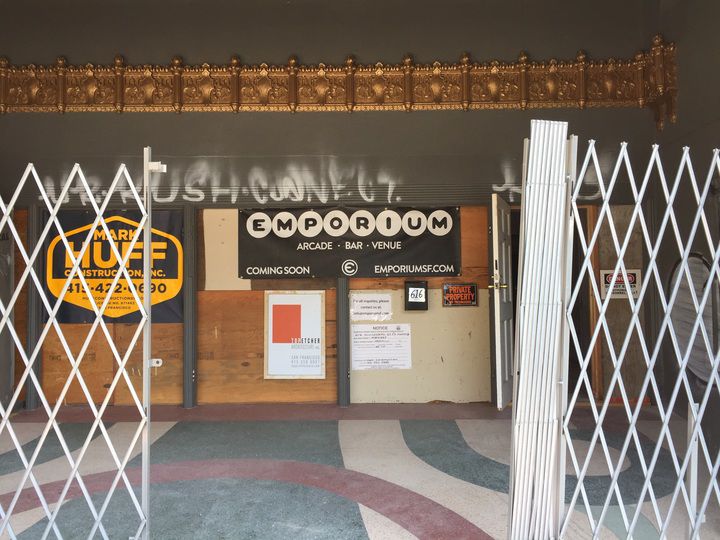 Credit: Caleb Pershan
In the meantime, here is some history about the Emporium. Their concept was originally started in Chicago by owner Danny Marks, who was a manager at Barcade in New York. He opened the first Emporium location in Chicago in 2012 with his brother. They later expanded upon the idea to include live music and opened other Chicago locations.
Emporium recently expanded westward, after some of the owners' friends in San Francisco prompted the idea. Once the brothers found out an amazing theater space in a great location was available, it seemed like a perfect fit. The owners found local partners to share ownership of the SF location.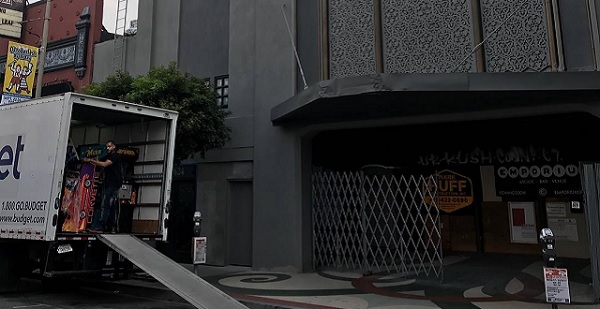 Credit: Emporium SF Instagram
To get a sense of what visitors can expect, we spoke to Danny to learn more about the details of the space and the expected experience.
As Marks explains, "The space has amazing gothic architectural details, an original vaudeville stage, theater balcony, [and] lobby space. I hope to create a great space that the community loves to come to, either for a fun night out or to gather for their events. We want to work with all the creative people in SF and to bring great events to our stage. And of course…to keep the lights on!"
Business hours for the SF space will be determined based on demand from customers, but it will likely start with hours similar to the Chicago locations: Monday to Thursday 5pm to 2am, Friday from 3pm to 2am, and on the weekends from 12pm to 2am.