Downtown SF Concert Venue & Bowling Alley 'August Hall' and 'Fifth Arrow' Opening Spring 2018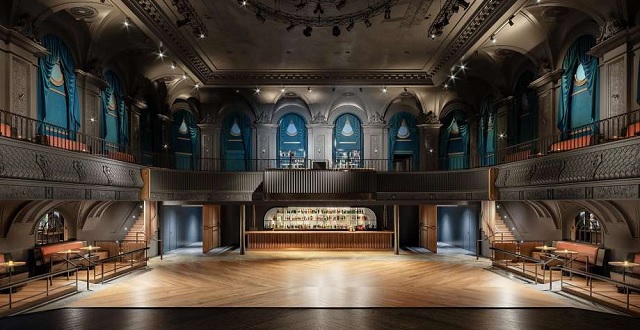 17-year-old electronic nightclub Ruby Skye and the adjacent downstairs Slide Lounge are now closed, but two new venues are already in the works. August Hall will be a new spot for live music and comedy performances, and Fifth Arrow, located downstairs, will be a bar with food, tabletop games, and three bowling alley lanes.
The plan is for the two new entertainment destinations to open this spring. August Hall, named after the building's original architect August Headman who built the 420 Mason Street building back in 1890. The concert venue's capacity will range from 750-1,000 guests, depending on the event, and has already begun booking shows in a partnership with Live Nation.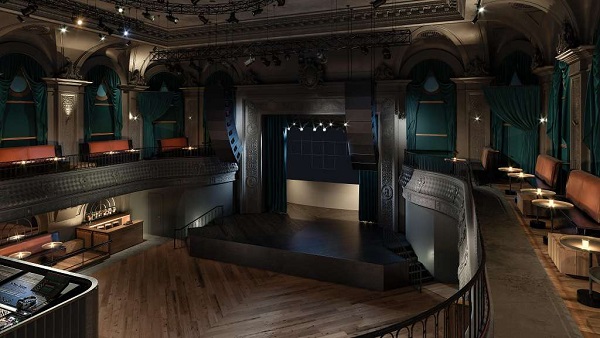 Rendering of August Hall interior; Credit: Dina Rosenberg
Fifth Arrow, named after a popular target point used by bowlers for optimal scoring, serves as the first and only bowling spot in Union Square, and the downstairs space used to be a speakeasy back in the prohibition era of the 1930's.
Four Bay Area natives, each experienced industry professionals, are leading the creation of August Hall and Fifth Arrow. Justin Roja (Rambler at the Hotel Zeppelin and Redford Bar), Scott Murphy and Chad Donnelly (responsible for the annual SnowGlobe Music Festival in Lake Tahoe), and Nate Valentine (Mamacita, the Tipsy Pig, etc…) are heading the operation.