2017 Northern Nights Festival's Complete Lineup Announcement (Jai Wolf, Falcons & More)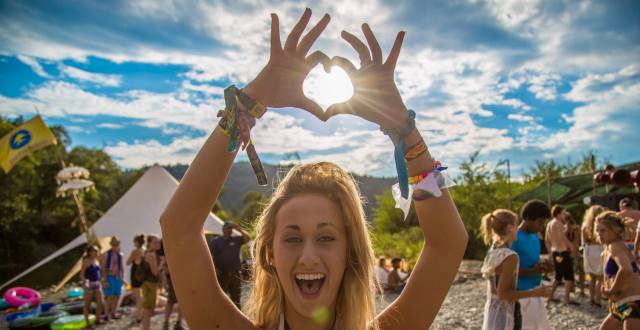 The entire lineup for the 5th Annual Northern Nights Music Festival has been revealed, with downtempo EDM act Jai Wolf and Los Angeles producer Falcons confirmed as performers this year.
Other heading acts for the three-day outdoor experience in the redwood groves this July include Oakland-based future Americana act Dirtwire plus Euro-tropical-house duo Vijay and Sofia. These musicians are in addition to the previously announced artists from the Phase One lineup that dropped last on April 20th. That list included West Coast hip-hop collective Living Legends, Southern funk duo Cherub, and bass master G Jones.
Northern Nights is a boutique music festival located on the border of Humbolt and Mendocino counties at the Cook's Valley Campground. It has four stages, including one on the river and another as a silent disco. The event emphasizes sustainability and offers lots of on-site activities such as eight daily yoga sessions, along with additional workshops on environmental awareness, organic food, and massage therapy.
Three-day general admission tickets start at $229 and VIP cost $329. There is also a range of camping options. Purchase your combination of tickets via the Eventbrite link. Last year we saw performances by producer GRiZ, Bay Area native Amon Tobin playing in his project Two Fingers, and South East London talent TroyBoi.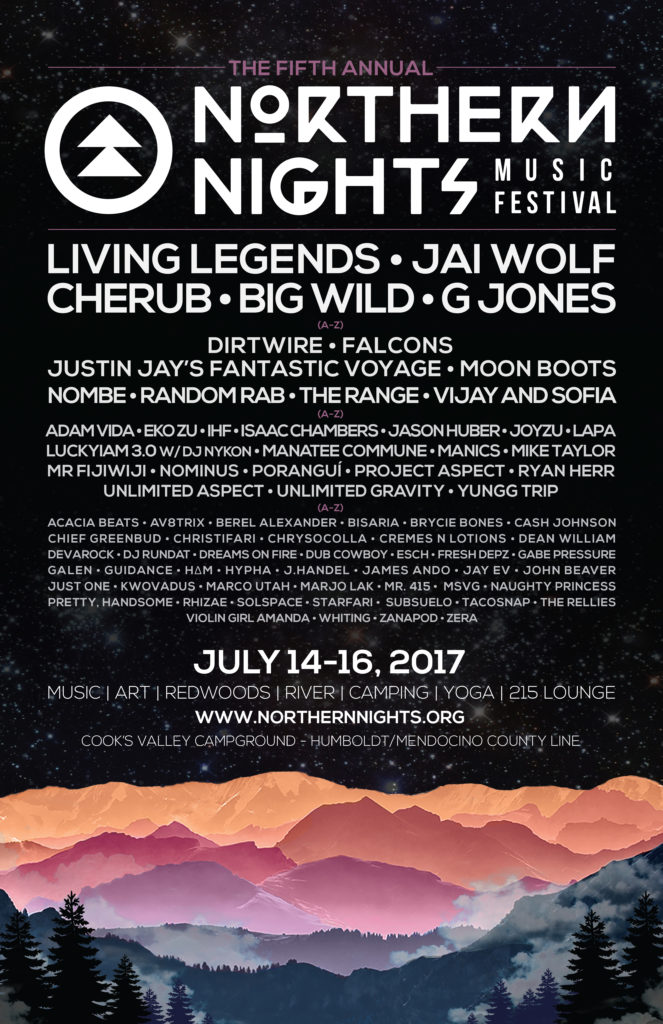 +++ Northern Nights Music Festival
July 14-16
Cooks Valley Campground (83950 Road 442E) Piercy, CA
For more information about this event, visit the official event website.
Related: Lineup Announcement: Northern Nights Music Festival Reveals Phase One Acts
Northern Nights & The Polish Ambassador Lead The Sustainable Festival Movement (2015)
https://soundcloud.com/nnmfestival/sets/northern-nights-2017-phase-1