5 East Bay Boutiques Bringing the Spring Fashion Vibes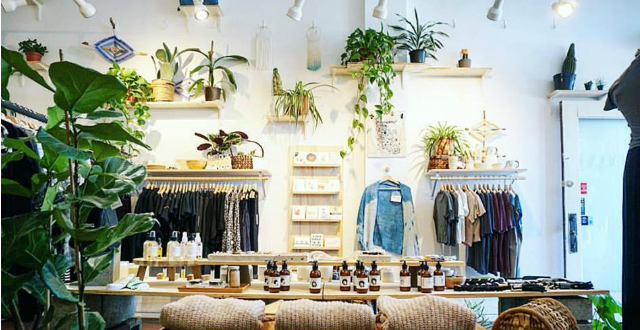 When it comes to fashion boutiques, the East Bay is just as equipped as San Francisco. Stylish finds are just waiting to be snagged from Berkeley to Oakland, and as spring feels like it's really here, now might be the time to give your all-too-familiar threads a rest and add something new to the mix. Here are 5 essential boutiques to check out along the way.
Neeko
A newer resident of the busy San Pablo street, Neeko is the dream boutique of owner Ash Ford, who worked at a number of fashion stores before opening her own. The window display is always inspirational, and inside you'll find chic and affordable styles that Ford curates from marketplaces like Etsy and beyond. Potted succulents, impressive West Perro jewelry and even Instagram-friendly kitchen towels, all make for great quick shopping fixes and gifts.
2505 San Pablo Ave, Berkeley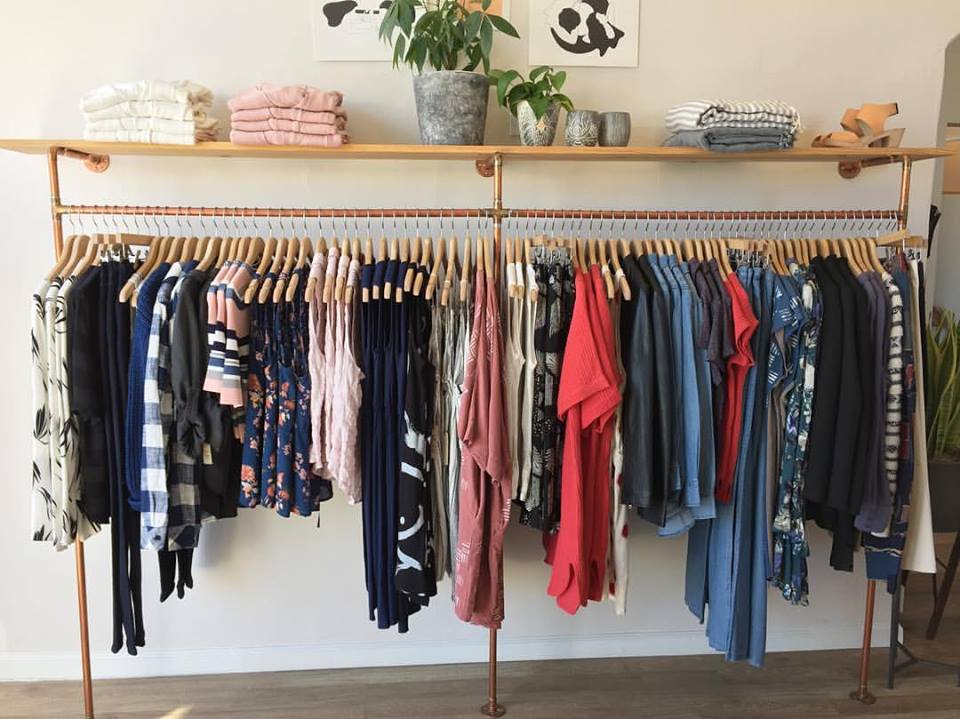 Dandelion Post
Owner Jamie Levine keeps her stylish Temescal boutique updated with the latest collections, and the result is an indie fashion paradise. Mixing local name like Nooworks and Jamie Lau with national cool-girl brands like Dusen Dusen, Just Female and 3rd Season Design, Dandelion Post has you covered when it comes to casual, urban styles. Lush apothecary products and cute accessories are also the perfect little purchase for some immediate shop therapy. 
4243 Telegraph Ave, Oakland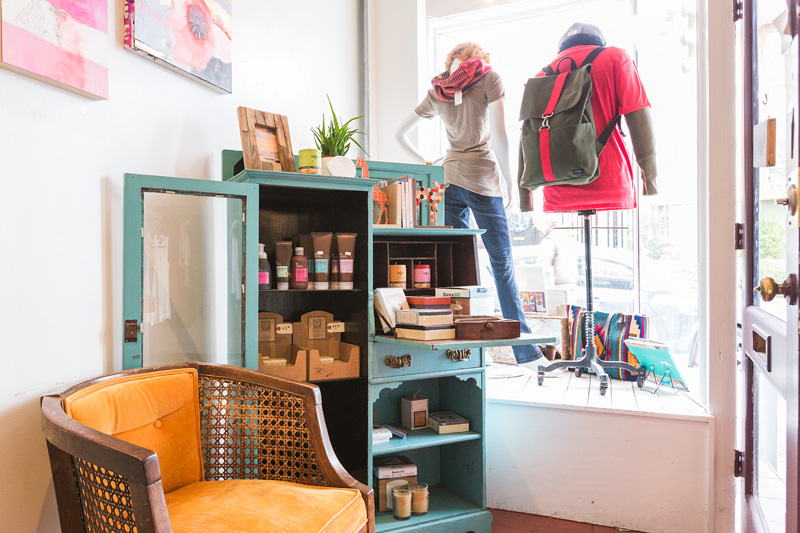 Foxglove
This small and friendly boutique in downtown Berkeley is full of surprises. The owner loves prints, feminine cuts, natural fabrics, local and sustainable labels. It's like the Cheers of Bay Area boutiques—once you shopped here, there's a good chance you'll be recognized and offered items to your liking upon return. T-shirts for men and some baby items are also available.
1746 Shattuck Ave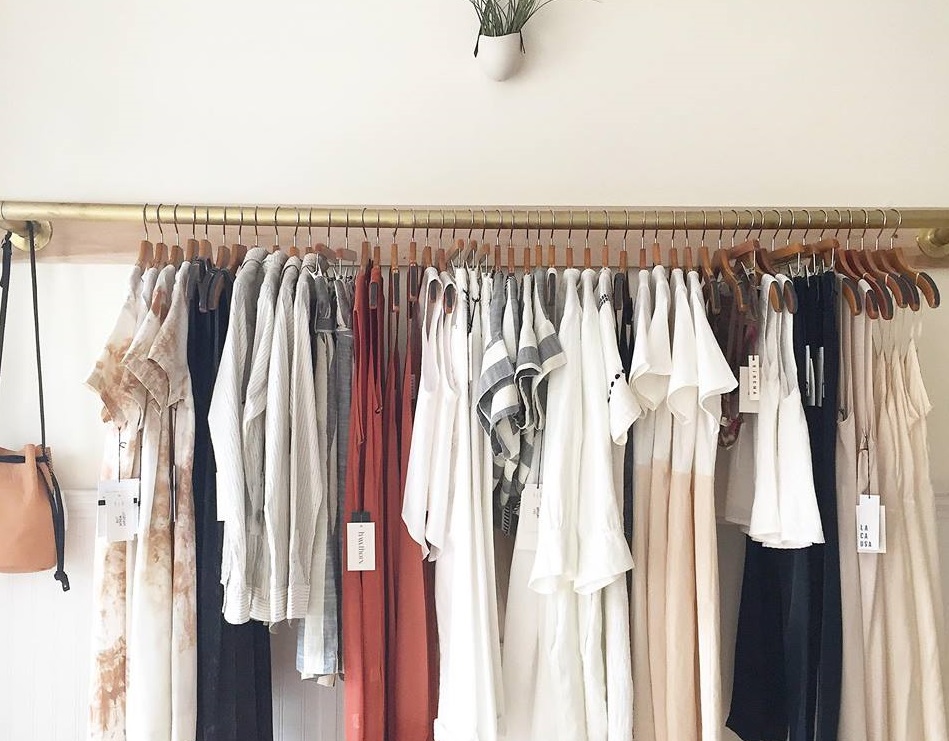 Hawthorn
Located in the upscale Rockridge neighborhood, Hawthorn is all about that expensive-yet-relaxed look that so many Oakland ladies are sporting these days. It's full of chic separates and in-the-know names like Ace and Jig, Citizens of Humanity, Ilana Kohn, Mother Denim, to name a few. Oh, and don't forget celebrated local brands like Micaela Greg and Bryr clogs. The emphasis is on pampering soft fabrics and muted color palettes. If you ever got a huge raise, this would be the place to celebrate. 
5854 College Ave, Oakland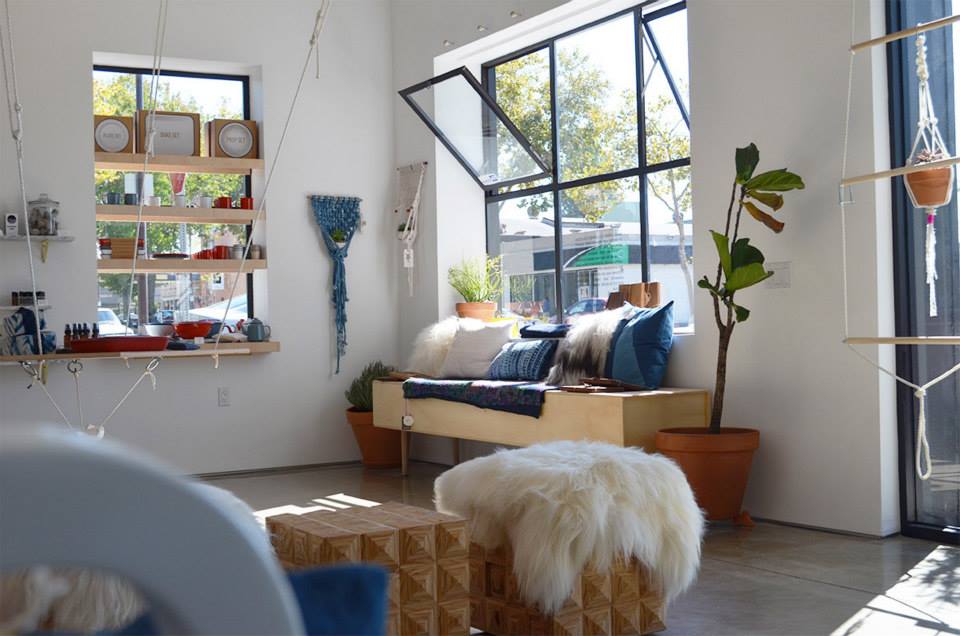 Social Studies
It's impossible not to be impressed with  Social Studies, the bright and tasteful boutique in Northern Berkeley. Everything here is nuanced, good looking and photogenic—from the neutral chic dresses by Shaina Mote to quirky design objects by Gravel and Gold. Not feeling like going over budget? There are postcards, the prettiest chocolate bars, and fragrant candles at your fingertips. 
1659 San Pablo Ave, Berkeley
Other noteworthy East Bay favorites:
McMullen, 1235 Grand Ave, Oakland
Ali Golden, 482 49th St, Oakland
Convert, 1809 Fourth St, Berkeley
Viscera, 1542 Broadway, Oakland
Related articles: 6 Awesome Museums Outside San Francisco
Neighborhood Gems: Temescal
East Bay Gems: What's Up in Emeryville?