We're Due for a Litquake: Literary Festival Shakes It Up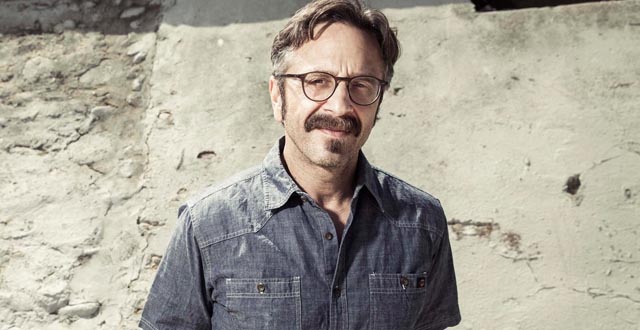 This Saturday, the Litquake Literary Festival returns to locations all across the Bay for five-days of storytelling with voices in poetry, non-fiction, fiction and film. Authors and artists from literally all over the globe will come together to serenade inquiring minds with musings on community and love, as well as discuss timely topics across politics and race.
Just short of 18 years ago, roughly 100 listeners gathered at the historic City Lights Bookstore at the nexus of North Beach and Chinatown to hear iconic beat poet Allen Ginsberg deliver his first reading of Howl. 
On that Friday, October 7, in 1955, with his tormented and rhythmic drawl, Ginsberg unknowingly sparked a literary movement that would gain sensational traction throughout San Francisco in the last half of that decade.
Fast forward to now: literature is just as important as ever—especially as information now travels at the speed of light.
Litquake was created as a tribute to the idea mongers who string together words that continue to make ripples in our cultural fabric. We've highlighted a few of the newly-added upcoming events below, each will debut next week and are sure to showcase a little something for everyone.
In the words of co-founders Jane Ganahl & Jack Boulware: "Fortunately, we're based in San Francisco, the city that knows how to party while the world burns. And so this October, our festival combines the socially conscious urgency of #WordsMatter with the Bay Area's indigenous sense of fearless, apocalyptic fun. Our goal is to celebrate life—thought-provoking, hilarious, innovative, anarchistic, ridiculous life—and the literature it inspires."
The Infinite Man: A Celebration of Pablo Neruda
Monday, October 9, 7-9 PM
City Lights Booksellers
Join City Lights and Copper Canyon Press in the release of two newly translated books from Pablo Neruda's early career with the cast of writers/translators/Neruda-philes who worked on them.
Fifty Years of One Hundred Years of Solitude
Tuesday, October 10, 6-7:30 PM
Latino/Hispanic Room, San Francisco Public Library
Often considered the greatest work of Spanish-language literature behind Don Quixote, One Hundred Years of Solitude has been translated into 37 languages since its original publication. Help us celebrate Márquez's masterpiece with author Achy Obejas and Ramón Saldívar, Stanford professor and recipient of the National Humanities Medal, plus more.
A State of Mind: Contemporary Writing from Ireland
Tuesday, October 10 7-9 PM
Odin Room, Swedish American Hall
Emceed by the longtime radio team of Renee Richardson and "Irish Greg" McQuaid, co-hosts of Renee & Irish Greg's Pop Up podcast, this rare event brings contemporary poets and fiction writers direct from Ireland. Featuring Caroline Bracken, Stephen Connolly, and Stephen Sexton. With live music from Eoin Harrington and Irish rappers South Centra. Ticket includes hosted wine bar and beer from 21st Amendment.
Some Stories Deserve to be True: International Nonfiction
Wednesday, October 11, 7-9 PM
Odin Room, Swedish American Hall
A stellar group of nonfiction writers will discuss their recent works set in Asia, Eastern Europe, and the Middle East. With Mateo Hoke, Andrew Lam, and Jaap Scholten. Moderated by author and KQED book columnist Ingrid Rojas Contreras. Includes hosted wine bar.
Brazilian Literature in Translation
Thursday, October 12, 7-9 PM
Odin Room, Swedish American Hall
Launch event for the new poetry collection This House (Scrambler Press), by acclaimed contemporary Brazilian poet Ana Martins Marques, recipient of the Brazilian National Library Foundation Prize. Special guest presenters Elisa Wouk Almino, Brenda Hillman, Sebastião Edson Macedo, David Shook, and Dr. Karen Sotelino read and discuss. With live Brazilian music and hosted wine bar.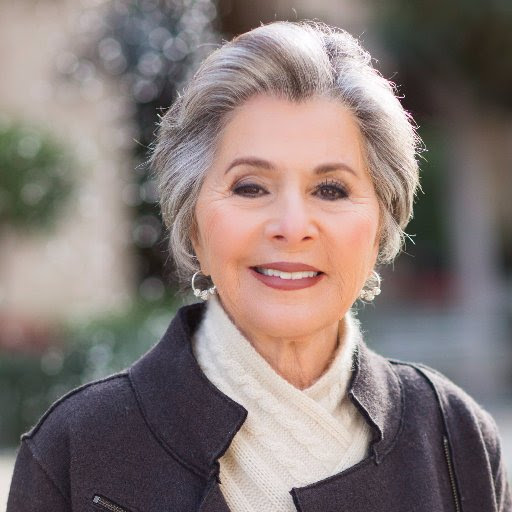 Parsing the President: Experts Discuss the Behavior of Donald J. Trump
Thursday, October 12, 8-10 PM
Swedish American Hall
Senator Barbara Boxer joins Salon co-founder David Talbot, comedian Will Durst, psychologist/activist Dee Mosbacher, and linguist Geoffrey Nunberg. With 35 years experience in the U.S. Senate and House of Representatives as a champion of women's rights, the environment, and public education, Boxer should have a unique purchase on the depth and seriousness of Trump's political naiveté.
The European Refugee Crisis: Havarie and the Art of Slow Cinema
Friday, October 13, 6-8:45 PM
Alamo Drafthouse Cinema at New Mission
Inspired by a short cellphone video of a raft of refugees, shot by a tourist from the deck of a cruise ship, Merle Kröger and Philip Scheffner created both a feature film and a novel, Havarie (Collision). Scheffner's film loops the original clip into a haunting 90-minute "slow cinema" hallucination and meditation on the nature of refugees, while Kröger's book unspools a crime story from the same collection of characters. Kröger reads from her book, followed by a screening of Havarie, and then an onstage discussion with both Kröger and Scheffner.
Waiting for the Punch: Marc Maron with Brendan McDonald
Friday, October 13 9-11 PM
Alamo Drafthouse Cinema at New Mission
Each week over a million and a half listeners tune into the podcast WTF with Marc Maron to hear Marc and a guest do something remarkable: talk. The best of those interviews have now been collected in the new collection 'Waiting for the Punch,' an everyman's guide to life, which includes a line up of less-than-ordinary characters like Barack Obama, Bruce Springsteen, and Amy Schumer. WTF host Marc Maron will be in conversation with WTF producer Brendan McDonald, with book sales and signing to follow. NOTE: This will sell out fast!
Longform Fiction from Europe
Friday, October 13, 7-9 PM
Odin Room, Swedish American Hall
Readings and discussion from some of Europe's top novelists currently on book tour. With Dominique Fabre (France), Nicola Lagioia (Italy), Karolina Ramqvist (Sweden), and Nina Weijers (Netherlands). Moderated by San Francisco Chronicle book editor John McMurtrie. Includes hosted wine bar.
Note: Kid-friendly events will take place from 10am-12:15 PM on both October 5 and 6. Programming for the evening literary events run from October 7-13.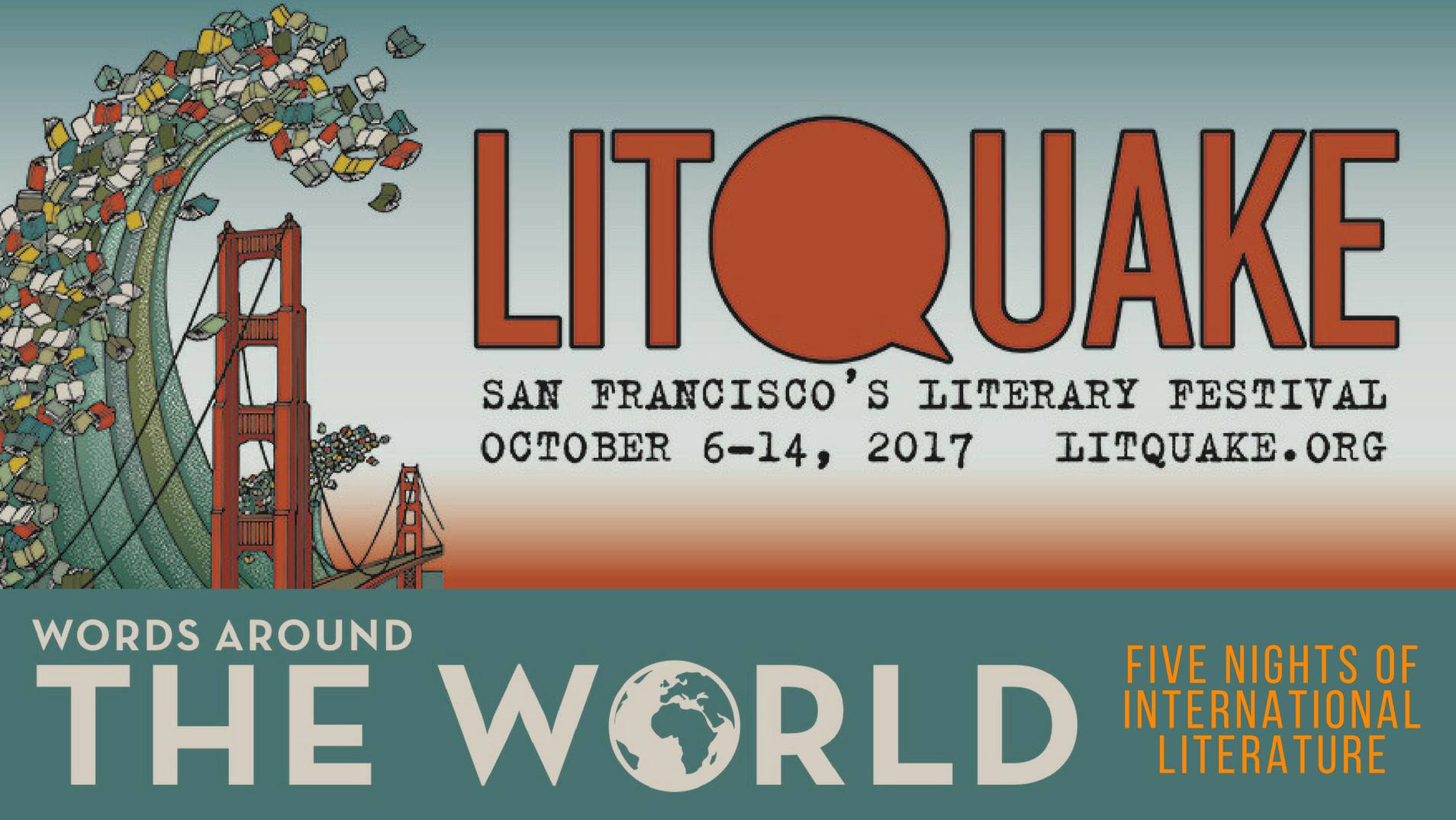 The full schedule can be viewed here and tickets for specific events can be purchased here.
Sign up to volunteer at Lit Crawl and get free access to the private After Party. You can also donate here to help support another year of Litquake.