Just in time for the weekend, our sexy date-night bar guide returns, this time we're roaming through the Mission. In 2016, the already packed neighborhood saw some new and exciting openings of the boozy kind, while standout favorites continued to flourish. We got the list to get your Mission night started; it's on you to bring the convo and your dating A-game.
Wildhawk
All zebra prints and dark shades by hot shot interior designer Jay Jeffer, the Wildhawk is a newer addition to the neighborhood, and it's already a local hit. Bring your date to a Rum Monday celebration, if you dare, but otherwise order one of the specialty vermouth cocktails and enjoy the excellent playlist and elegant atmosphere during the weekend.
3464 19th St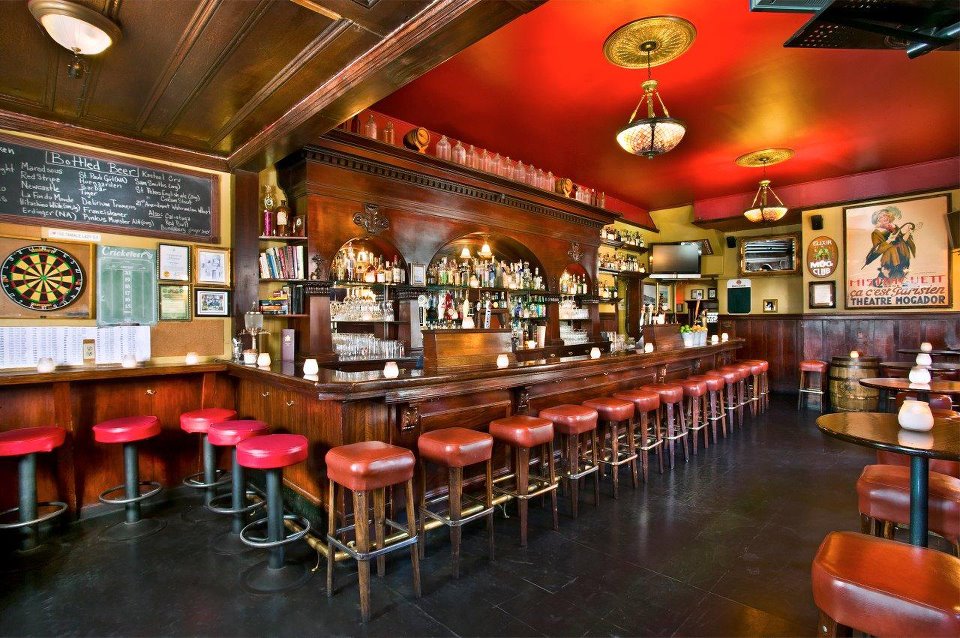 Elixir
Calling itself a 'neighborhood saloon', the long-standing Elixir underwent a sexy facelift in 2016, resulting in slicker interiors mixing nicely with the historic atmosphere. The cocktails, especially the whiskey and rum based ones, are as strong as ever, and the mellow 'saloon' atmosphere does a nice job at shutting out the tech-crazed world outside.
3200 16th St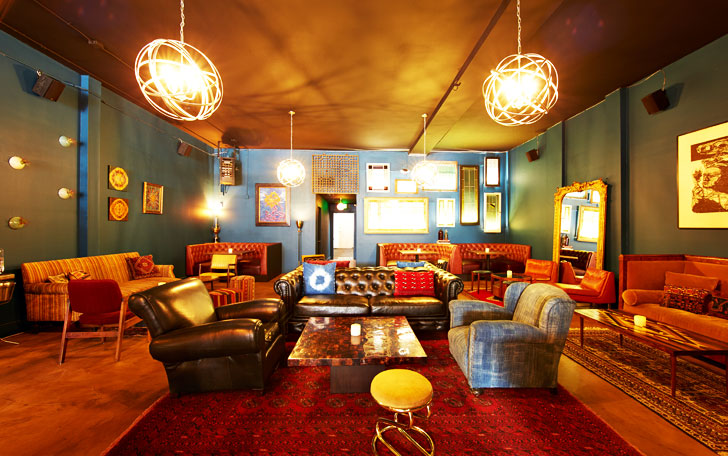 Evil Eye
Another 2016 newcomer, Evil Eye is a cozy, laid-back bar with some of the best sofas in town. Great for a casual date or a weekend celebration with a true and tested loved one, the bar is listing some delicious bites (how about a late night pastrami toast?) and delectable cocktails to go with. Order the tangy, exotic Drunken Sailor and sail away from everyday troubles in style.
2937 Mission St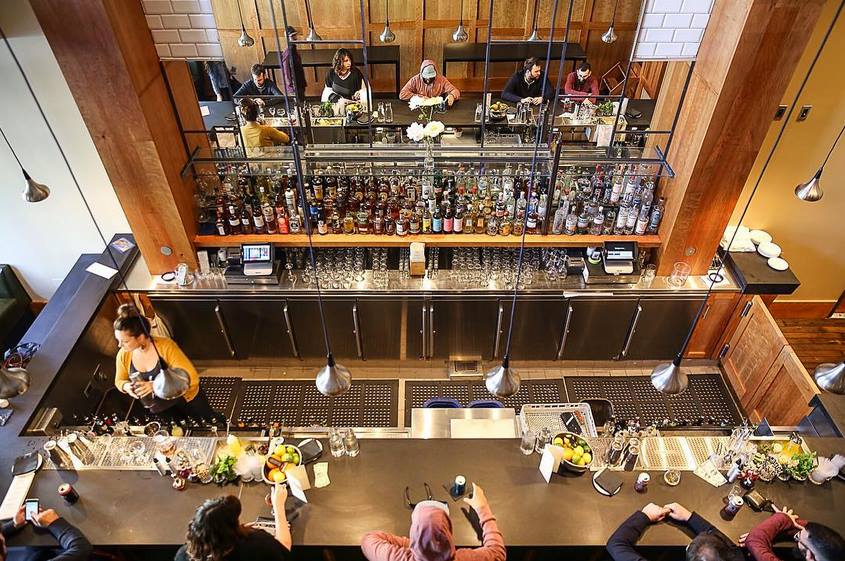 Laszlo
The discreet bar adjacent to Foreign Cinema is a cool little spot for a sexy night out—something about the curtain door, the big mirrors and the excellent oysters. Aside from offering the whole Foreign Cinema menu in a much looser, steamier atmosphere, the Laszlo excels at its nightly DJ sets, guaranteed to elevate even the most mediocre of dates.
2526 Mission St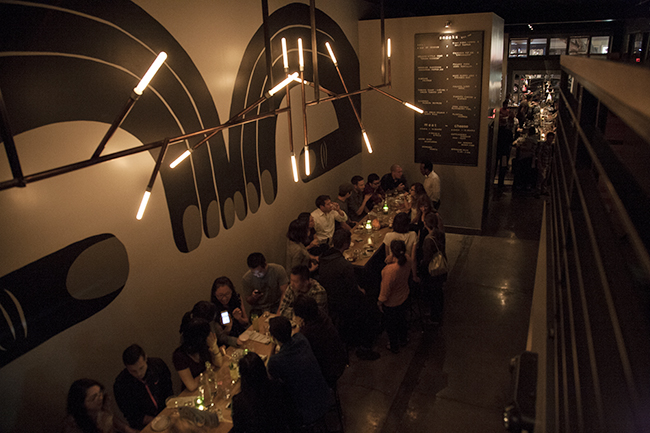 ABV
ABV isn't exactly a new destination, but ABV's chic decor, knowledgeable staff and always bubbly vibe make for a great date night. The cocktail menu is helpfully divided by spirits (whiskey, rum, vodka, agave) and the food menu completes the picture with tasteful bites like grilled octopus. Always a winner.
3174 16th St
If low-maintenance dates &Â dive bars are your thing:
Bender's (806 S Van Ness) If you and your date can bond over bike culture or a shared love of tater tots, this is your spot.
Cassanova (527 Valencia Street) Come here for black velvet paintings that may make a more conservative date blush.
Other tried-and-true date night favorites:
El Techo de Lolinda (2516 Mission St)
Trick Dog (3010 20th St)
Lone Palm (3394 22nd St)