The Mission's latest buzz is about its newest cocktail and bites destination, Evil Eye, set to open on June 2nd. This couple-owned bar, situated between beloved Al's Place and La Taqueria, serves to create a complimentary space in this old-school historic neighborhood. And while going against current restaurant design trends, owners Matt and Piper Norris, have opted for a more laid-back environment more reminiscent of SF watering holes of the 70s.
The space, which was once a former jazz club, has been updated to feel like a vintage lounge/living room. Cozy furniture, two pinball machines and a pool table serve as the perfect backdrop for eclectic small plates, conversation and inventive cocktails. Cocktails will be at the center of the bar's offerings, will be served in vintage glassware from the couple's collection and will vary by the season.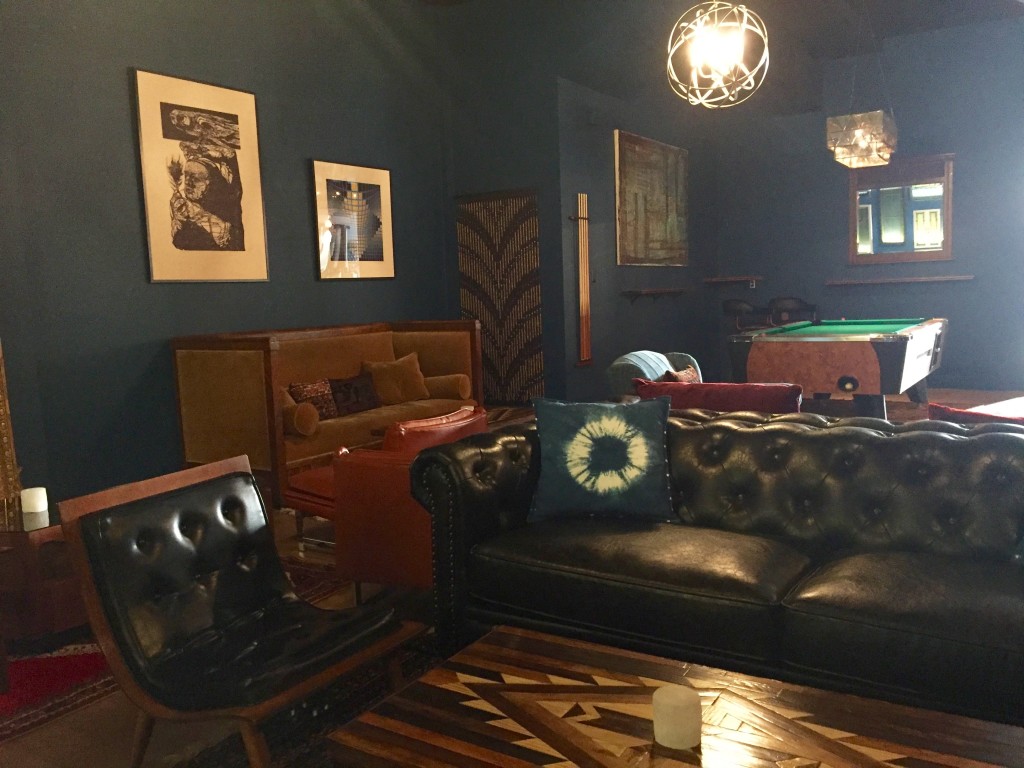 Responsible for the menu is consulting chef Francis Hogan, previously of Bluestream Brasserie and currently the chef and owner of the new and delicious Sabio on Main in Pleasanton. While there, check out the elaborate mural of the evil eye.
2937 Mission St (between 25th and 26th St)