A Guide to Sexy Date Bars in SF: The Downtown Edition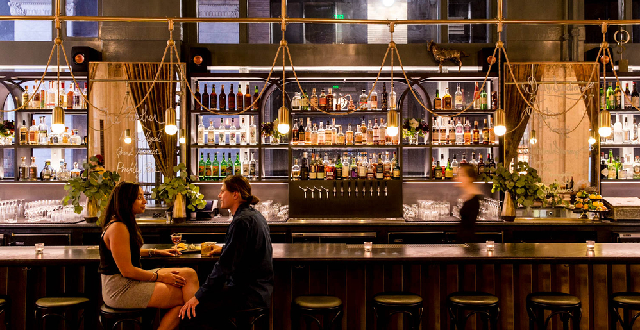 Some say San Francisco has lost its romance to swiping right, tech bros in love with themselves and towering prices threatening the good old-timey dating dynamics. The local bar scene, however, couldn't be more steamy this fall. With underground speakeasies, stylish seductive hotel bars and recent bar openings cropping up, this city has us thinking–is romance real again? Either way, there are some sexy bars in this city and we are on the quest to find them.
Options are plentiful, so whether you're single and loving it, on a "coffee- meets-bagel" search for the perfect match, or in a committed relationship, grab your (significant) other and have yourself a couple of drinks from our neighborhood date-night drinking guide. First up: Downtown SF, including the Tenderloin and FiDi.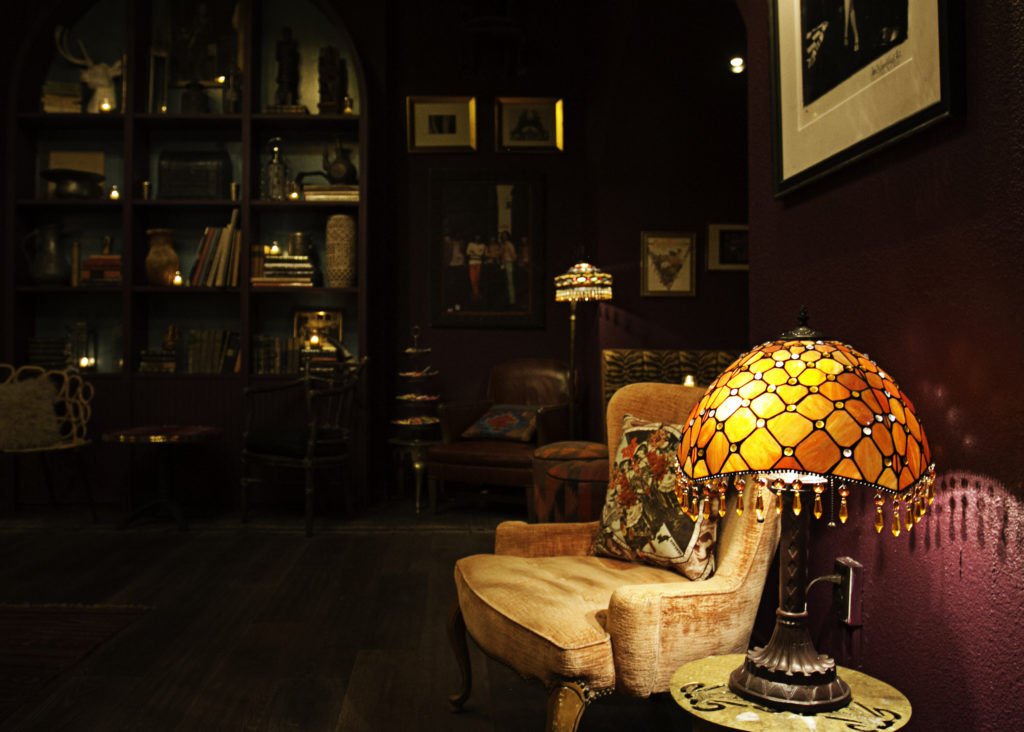 Marianne's
Cavalier's semi-secret lounge is inspired by singer Marianne Faithful. And, courtesy of interior design king Ken Fulk, the singer's sultry and bohemian vibe is around every corner. Enter through a secret alley by the Cavalier to this once members' only back bar. Situate yourself in a booth or plush mismatched armchairs, and let the fun roll in. Small bites, oysters and specialty cocktails (some with names geared to make you blush), comprise the menu and make for a sexy night out…plus a little trip back in time.
360 Jessie St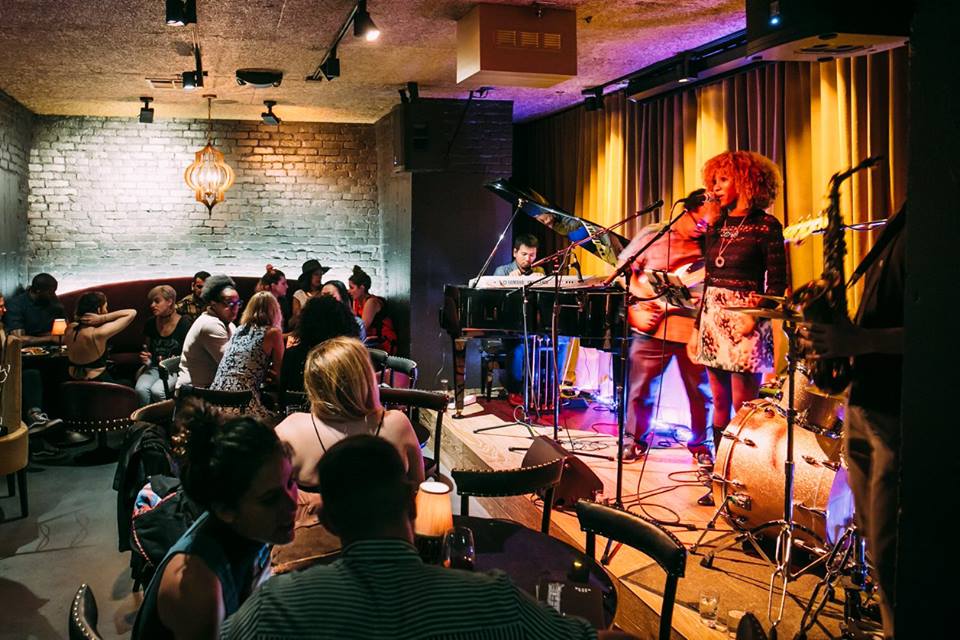 Black Cat
An ambitious new project in the Tenderloin, Black Cat is featuring two levels, a street-level bar and an underground 'speakeasy' space, complete with a stage hosting rotating jazz performances. The downstairs area is especially date-worthy, carrying a secretive, secluded appeal. And if a musical gig is going on, even better. The menu was created with passion in mind, everything's shareable and the cocktails are equally good–with a proper old-school feel.
400 Eddy St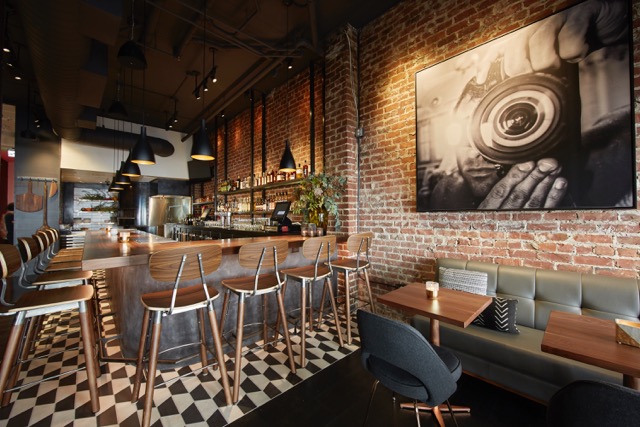 Rambler
There's something inherently sexy about hotel bars. They feel a bit foreign and stylish, putting a little twist on mundane routines. The Rambler, the new bar at Hotel Zeppelin, excels in this category,with classy, grown-up decor, lots of cozy corners and curious artwork you and your date can hopefully discuss. To make the whole thing feel even more James Bond-ish, order the Clams Casino and the impressive Zeppelin Martini.
545 Post St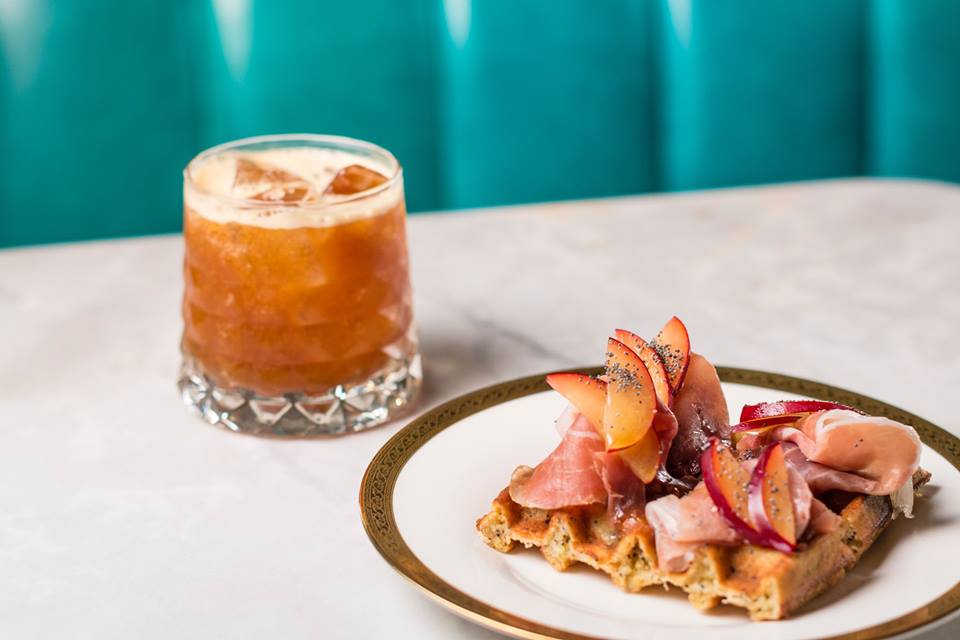 Louie's Gen-Gen Room
Continuing with the underground bar-inside-a-restaurant theme, Gen Gen is Liholiho Yacht Club's new and utterly cool cocktail bar. Perfect for a mid-week date with  someone who understands kitsch, fun and tiki. Complete with pink sunset wallpaper and shockingly turquoise leather seats, Gen Gen offers an unbuttoned, easygoing atmosphere, stronger-than-they-look Young Coconut cocktails and small dishes by the genius chef Ravi Kapur.
871 Sutter St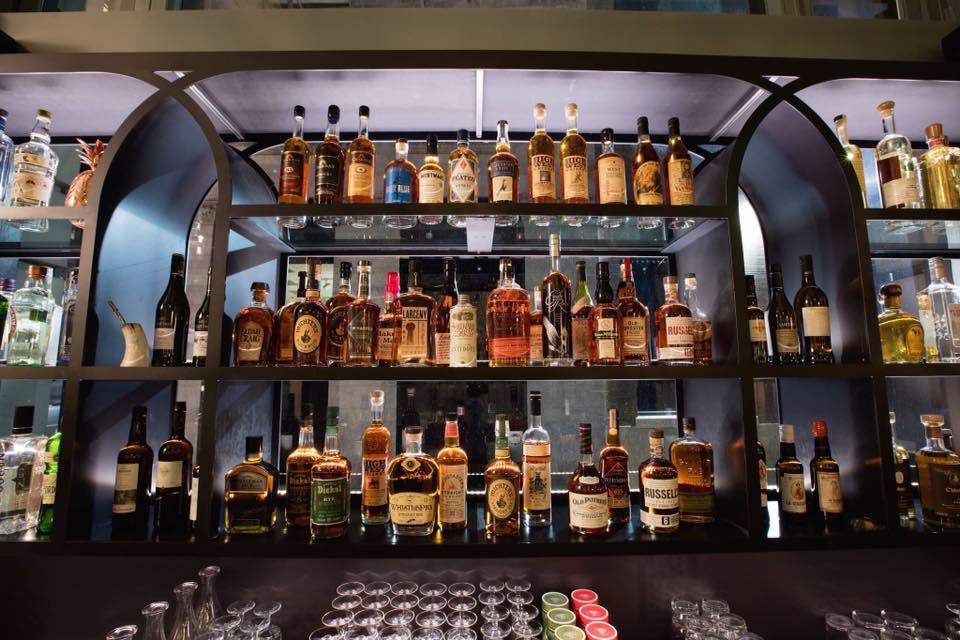 The Treasury
A stylish bar inside an office building? San Francisco now has one of those, too. The Treasury, located on the ground floor of the  115 Sansome tower, keeps things fancy and exclusive, with the right amount of marble and a big curtain separating the bar from the rest of the world. The cocktail menu, crafted by bar star Carlos Yturria, is exceptional, and the homemade Pigs in a Blanket will make you forget about all your office troubles. For an extra special date, make it a boozy lunch, as The Treasury is open all day long.
200 Bush St #101
Other tried-and-true date night favorites:
Local Edition, 691 Market St (Downtown)
Barbarossa, 714 Montgomery St (Downtown)
Pagan Idol, 375 Bush St (Downtown)
Bourbon & Branch, 501 Jones St (Tenderloin)
Jones, 620 Jones St (Tenderloin)