Need New Dancing Shoes? Win a Pair from Chrome & SF Station
SF Station and Chrome have teamed up once again to offer you something pretty essential to your every day life…dancing shoes! Well, you can use them for everyday activities as well, like walking to class or to work or biking over the bridge and through the tunnel. But what sets the brand new All City collection apart from the rest are the interesting musical undertones…and of course the durability and longevity you'd expect from Chrome.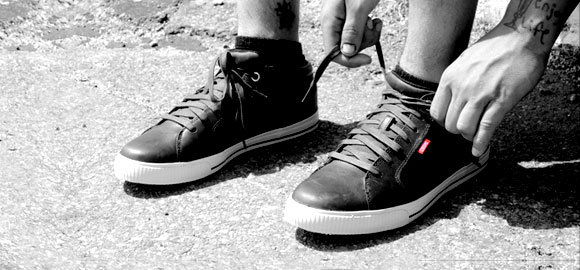 So how do you win these fancy new shoes?
Tell us how you would use your brand new shoes in the comment section below.
Two lucky winners win a pair of either the Riverton OR the Southside.
Contest ends Tuesday August 23rd at 5pm.
Contest has ended, winners will be announced shortly.

The All City collection includes the Riverton and the Southside.
"The Riverton is named after the town that gifted us Blues pioneer, Son House and is our sitting on the porch, sipping on some sweet tea, leather chukka."
"The Southside is brother to the Riverton. What began with the Blues in the South, became Jazz in the North. Named after Chicago's South Side neighborhood, our Southside is a tribute to the origins of Jazz and what eventually became the shaping agent of Hip Hop. This is an authentic street shoe with oiled full-grain leather for durability."
Both of the All City shoes "combine style and comfort with the highest quality materials available to withstand the demanding elements of the city."
Good luck and may the best answer win!
Need some inspiration? Check out some of these moves!