Fall weather is in full swing and it's never too early to be looking for Halloween plans. With the holiday officially falling on a Monday, Halloween events for the whole weekend are in full swing. If you're looking to go big, Ghost Ship Halloween 2016: Atlantis is it. Their two-days of events on October 28-29 at Pier 70, and will include more than 50 DJs and performance artists showcasing their abilities.
The Friday lineup is loaded with Dirtybird Records heavy-hitters Justin Martin, J.Phlip, Christian Martin, Ardalan, and Worthy. Saturday adds stalwarts like Popscene brain trust Aaron Axelsen, boogie masters All Good Funk Alliance, Manics, plus headliners The Orb, DJ Dan, and The Mutaytor.
Other local performers worth noting are Gordo Cabeza founder of Madrone's Motown on Mondays, as well as influential musician/promoter DJ Dials. Check out the complete lineup for both days further below.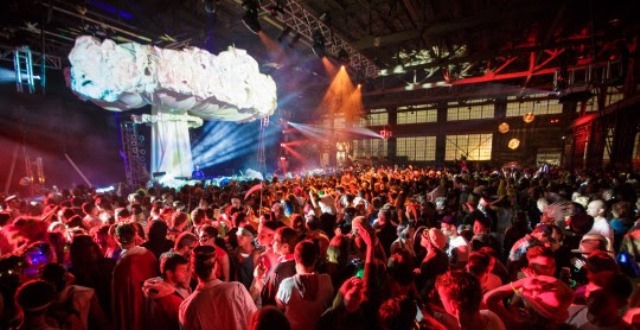 Photo credit: RedRum
To further enhances the 2016 event's novelty, the festival will also add two new performance elements. It will host a drag performance stage hosted by Juanita More, and featuring Juanita More, Glamamore, Miss Rahni, Voodonna Black, Dulce de Leche, and Qween with DJ sets by Gavin Hardkiss, David Harness and Sergio Fedasz. In addition, Ghost Ship will have its first ever full live band performances by Toronto house trio The New Deal on Friday, and the reunion of the beloved 20+ piece indy techno circus The Mutaytor on Saturday.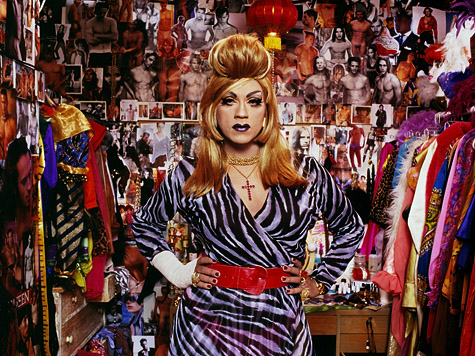 Photo by Daniel Nicoletta
One last highlight this year will be the return of famed performance-art meets-music, meets score-settling arena, known as the Death Guild Thunderdome.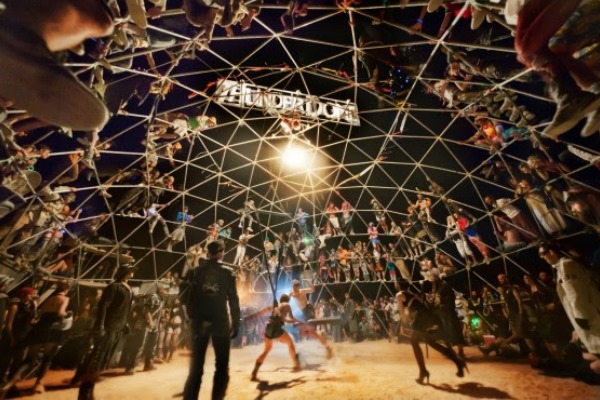 Single-day tickets go on sale Wednesday, September 14 at 11am and two-day passes are already available now for purchase. Some tiers have already sold through but various tickets are available. In addition to general admission tickets, the event offers a Pantheon VIP Package featuring hosted all-inclusive hosted bars in the elevated mezzanines, light complimentary horderves, separate VIP entrances, coat check, premium bathrooms, and exclusive lounges and seating.

Friday Lineup
Justin Martin
J.Phlip
The New Deal
Christian Martin
Worthy
Ardalan
David Harness
Alex Mace
Captn Jay
Cutso
Deckard
Deejay Theory
Derek Hena
Ding Dong
DJ Icon
DJ Iron Fist
DJ Sergio Fedasz
DJ Starr
DJ Wolfie
DJ Zach Moore
Dr Whiskers
Galen
Gordo Cabeza
Grensta
Haute Mess
Influence
J.Boogie
JoeJoe
Marky Ray
Michael Vile
Murphstar
Platurn
Recline
Ren the Vinyl Archaeologist
Rich DDT
SIMO
Tobin Ellsworth
Vitamindevo
Saturday Lineup
The Orb
DJ Dan
The Mutaytor
Gavin Hardkiss
All Good Funk Alliance
Aaron Axelsen
8Ball
Ben Anderson
Beato
Brad Robinson
DJ Alarm
DJ Dials
DJ Iron Fist
DJ Sergio Fedasz
DJ Starr
Flytrap
Gavin Hardkiss
Mancub
Manics
Manitous
Matt Haze
Michael Vile
Motion Potion
Phleck
Professor Bang
Ra Varuna
Ron Elder
rrrus
Sh00ey
Shouts!
Simply LL
Snarkle
So