5 Seductive Oyster Dishes to Celebrate National Oyster Day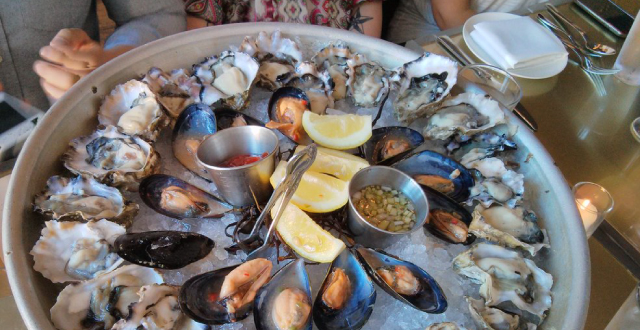 You really don't need it to be National Oyster Day to enjoy a good helping of oysters, but as with Cucumber Day and Creative Ice Cream Day, it's a fun, gimmicky excuse to get out there and explore the city's riches. Here are five great spots to sample oysters in style today, August 5th. Go on, what are you waiting for?
Bar Crudo

Always crowded and delivering a happy vibe, Bar Crudo's oyster menu can't be beat. They offer six choices of oysters, from the East Coast to Tomales Bay, which arrive on an impressive tray during happy hour. The oysters here are fresh, photogenic, complimented by two sauces and lemon twists.
655 Divisadero St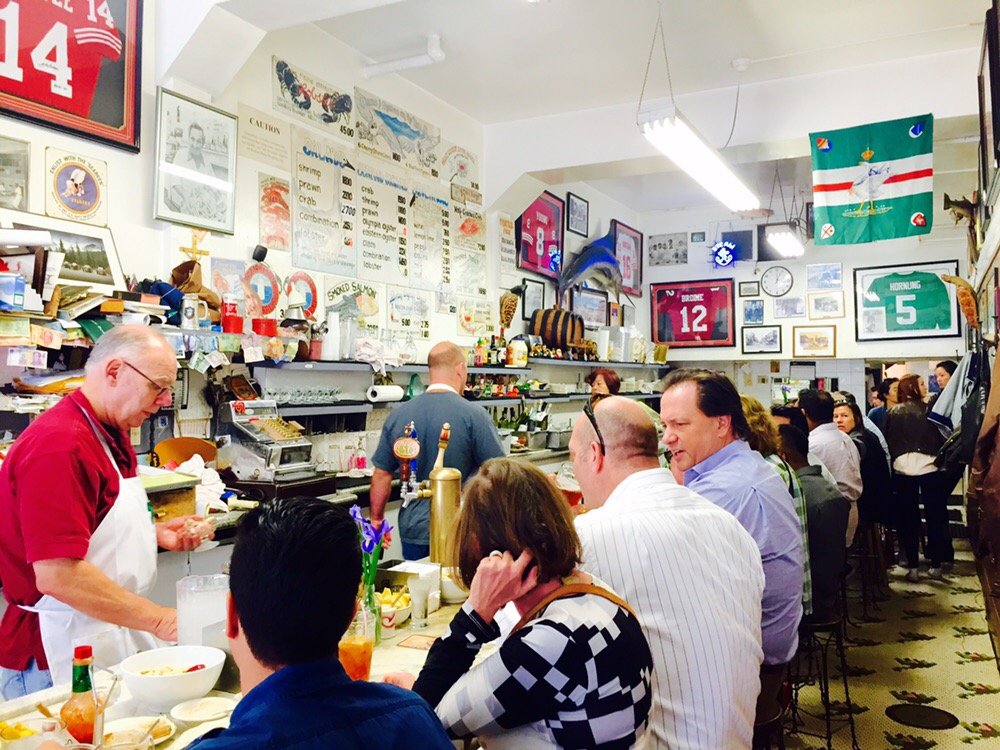 Swan Oyster Depot

The lines can't be wrong. Swan Oyster Depot is a tiny mecca, feeding locals and tourists fresh seafood and oysters on daily basis. The specialty is a mix of raw clams and oysters on the half shell, shucked to order, but try to resist the rest of the surprisingly affordable menu — it simply can't be done.
1517 Polk St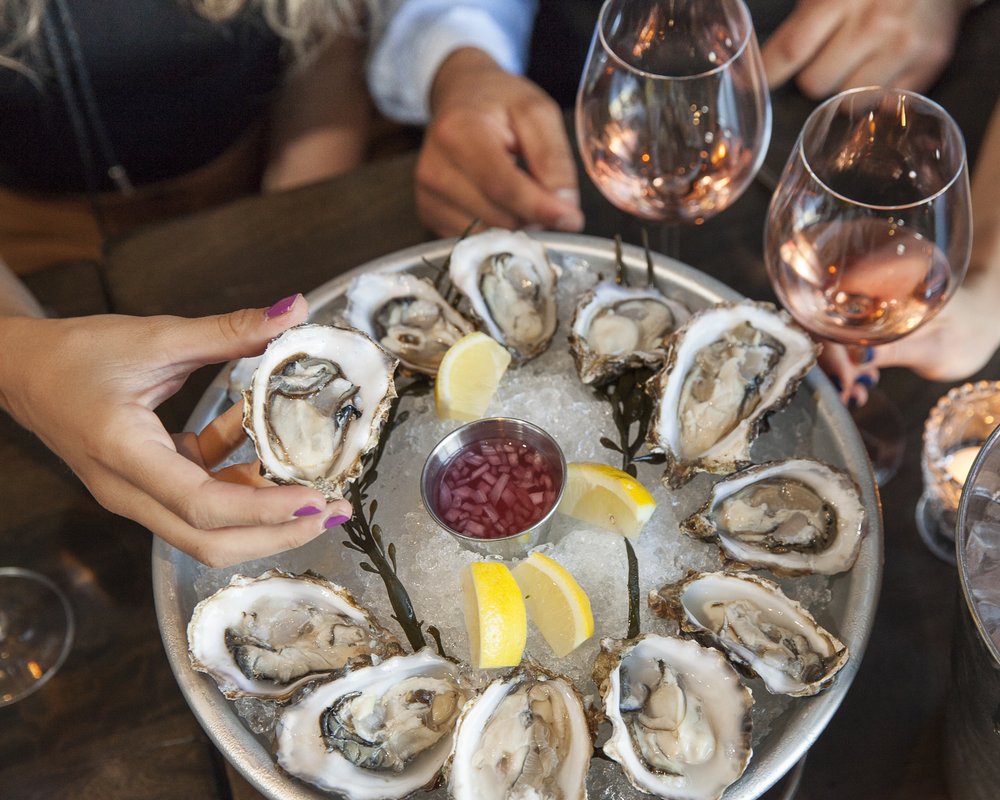 The Dorian

Oysters and Rosé in a chic library bar? Yes, please. The Dorian is a welcomed addition to the Marina's dining and drinking scene, and the oysters are as sexy as the crowd. The Kumamoto or Fanny Bay varieties arrive in style and are just $1 during happy hour.
2001 Chestnut St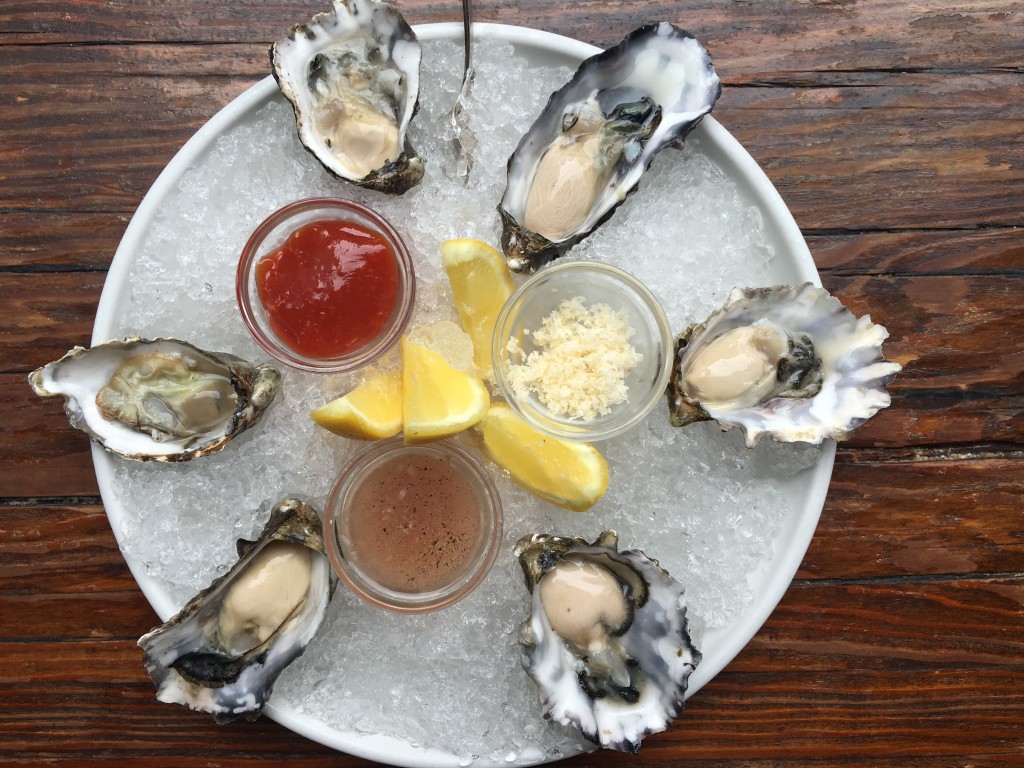 Salt House

The oysters' natural backdrop—aside from the ocean (obviously!) is a romantic, secluded environment, preferably candle-lit and brick-walled. SOMA's Salt House provides just that atmosphere, along with one of the best plates in town—the raw Hammersley Oysters are served with lemon, horseradish, cocktail sauce and a vinaigrette with ground pepper. Or, if  you're not a purist, there's also a spicy tomato broth and charred avocado mousse worth a try.
545 Mission St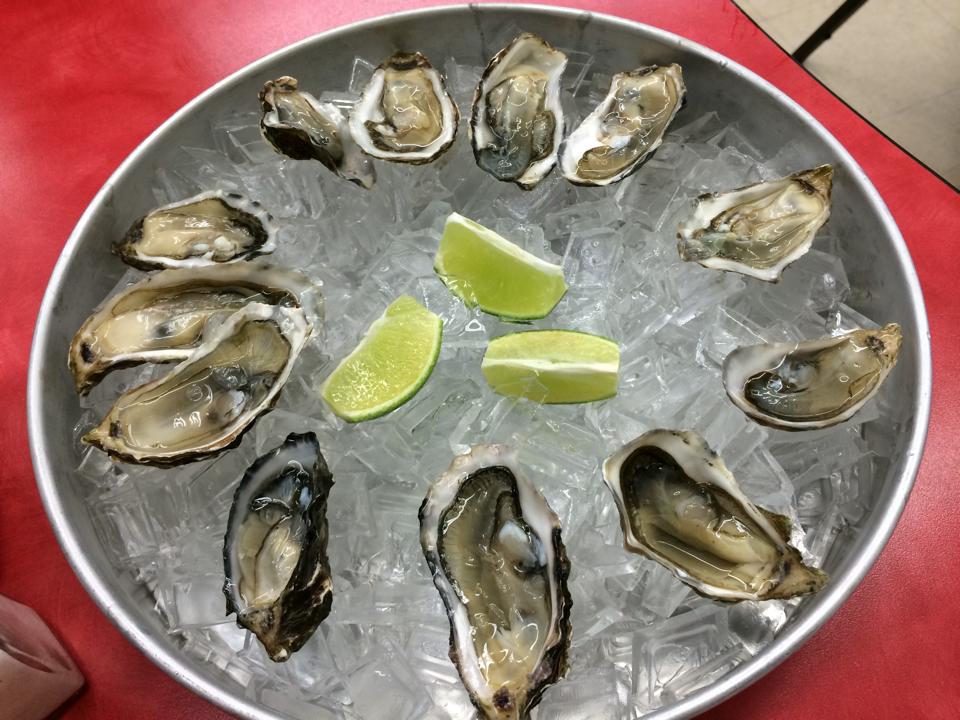 Basa Seafood Express

This tiny Mission spot dresses the oysters down, and turns them into a more everyday experience. Among the endless sushi rolls, rice bowls and sandwiches, Basa offers a solid oysters and chips dish, with minimal yet flavorful Miyagi oysters dressed with lime. Walk in, slurp, go on with your day.
3064 24th St