The timing couldn't be more perfect for "Creative Ice Cream Flavors Day"—celebrated annually on July 1st. San Francisco is still quite sunny, and opportunities to spontaneously grab a delicious ice cream cone, at a moment's notice, on various street corners throughout the city, are plentiful.
As for 'creative' flavors, the city's selection rivals Portland's and Nashville's, as the local creameries make sure to diversify the classics with funky seasonal selections. To celebrate the day properly, give vanilla and cookie dough a rest, and try some of these unique concoctions.
Lemon Cookie: Three Twins Ice cream
A lemon cookie flavor may not sound very original, but the successful ice cream brand managed to create something pretty divine under the simple title. The delicately lemony ice cream is dotted with sweet, sneaky bits of pillowy dough. And yes, you can buy a pint anywhere, but the cozy Filmore location makes the ice cream taste even better.
254 Fillmore St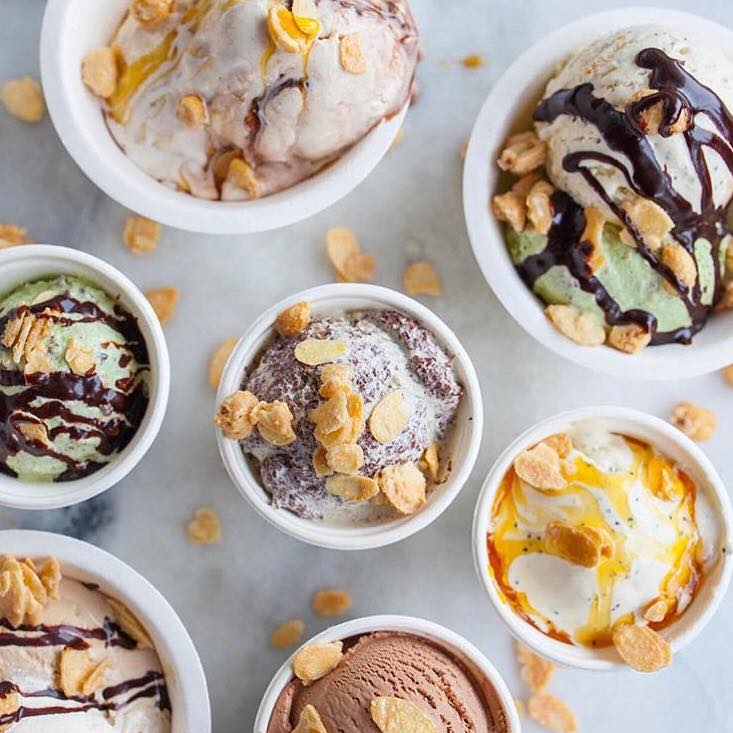 Adzuki Almond Cookie: Humphry Slocombe

The presence of Adzuki beans in ice cream has become mega-trendy recently, marking the humble legume as the next Matcha. Humphry Slocombe, the highly popular Mission creamery, mixes the new star with crushed house made Chinese almond cookies, for an addition of crunch and interest.
The ice cream flavor originally debuted in 2015, in celebration of the Asian Art Museum's 50th Anniversary.
2790 Harrison st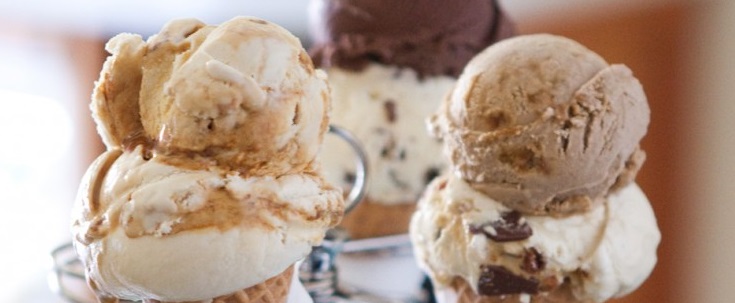 Black Sesame with Sonoma Honey: Bi-Rite

The line is always long, Dolores Park is ever-so-close, and B-Rite Creamery is always a hit. The legendary ice cream parlor recently added an additional location on Divisadero, but no matter where you are, the strange-looking, wonderfully tasting black sesame flavor is a must—, especially when mixed with the famous fruit compote.
3692 18TH st, 550 Divisadero st
Pink Peppercorn: Ici
Across the bridge, the tiny Ici is a flurry of creative, delicious flavors. They change faster than you can blink, but if you stumble upon Pink Peppercorn, stop everything and indulge. Spicy, barely sweet and surprisingly refreshing, this flavor makes the trendy ingredient shine like never before.
2948 College Ave, Berkeley
Do you have another local & unusual ice cream favorite? Feel free to leave a comment below.