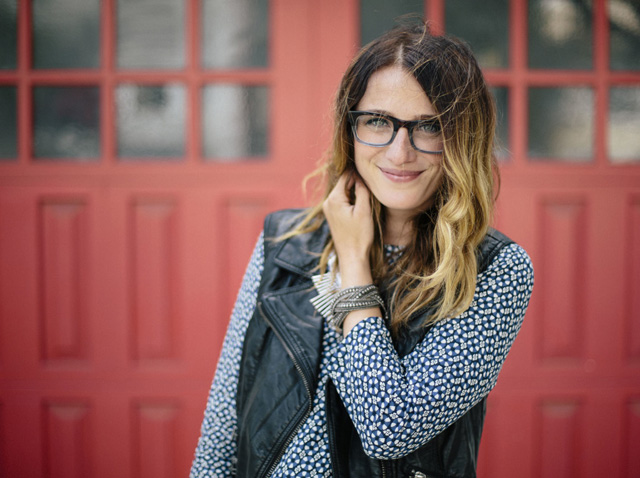 Aimee Rancer is the everyday girl's blogger – fun, unpretentious and easy to relate to, she runs her Ohio Transplant blog with nonchalance and flare. We caught up with her about hats, non-judgmental nail salons and the importance of brunch.
What neighborhood do you live in and why do you love it?

I live in Pacific Heights. A few weeks before I moved in, my best friend from college Andi had an opening in her apartment. I swooped in and have been living there ever since! I love the family vibes of the neighborhood and the beautiful homes that are adorned with bougainvilleas! And, if you've ever been to B. Patiserie you know why I love my hood.
What do you do for a living?

I'm a copywriter at VaynerMedia, a social and digital agency located in SOMA. I'm obsessed with it.
What can't you imagine your home without?

I love hats. Seriously, I have a ton and display them on my wall. I'm not the best at design, but I think they add a fun touch to my room.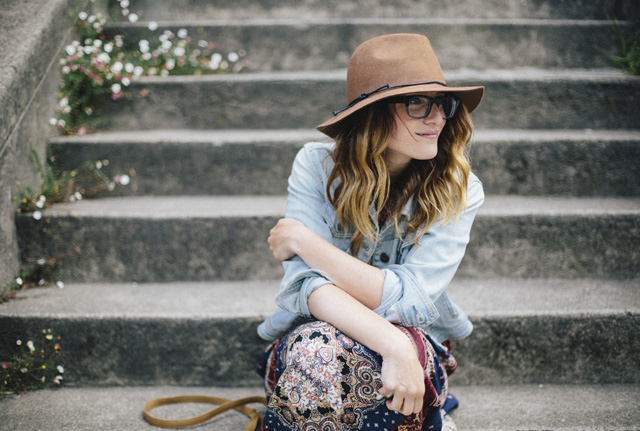 What are some of your favorite locations for photo shoots?

I'm a big fan of brunch before shoots so Tory Putnam (my rad photographer) and I explore a lot of places in SF. One of favorites as of late? Nourish Cafe in the Richmond. Acai bowls, avocado toast, and the like.
Favorite boutiques/shops and why?

If you're a girl on a budget like me!, I can't survive without Crossroads Trading. It's been a clothing staple for me ever since I moved to San Francisco. I've found amazing boutique and designer finds there and I am forever grateful.
What's trending in SF right now?

Well, I've always loved mom jeans and I found a pair of patchwork denim pants on sale at Zara. So I've been wearing those a lot. Also, massive scarves that look like they're swallowing your head. Yes, definitely seen that everywhere, myself included.
Favorite place to pamper yourself?

Two places I can't get enough of? SenSpa for their infrared sauna and massages and Diane's Nail Salon on Haight Street. They do amazing work and don't judge my sad feet.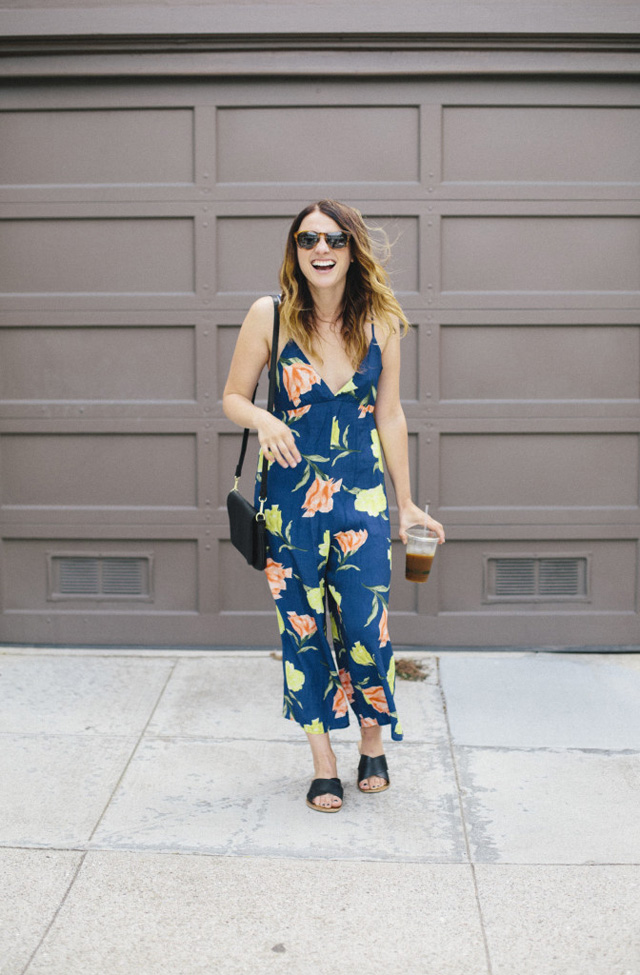 Favorite weekend ritual in the city?

Waking up early, starting the day with a workout, and then doing brunch with friends. Sounds a bit typical, but my weeks are so chaotic that I like my weekends to be mellow, predictable, and normal.
Favorite place to meet up with friends and why?

It's a tie between The Page in Nopa and Kilowatt in the Mission. Both have their own bar vibe, but are inviting and unassuming. I've been going to both of those places since I moved and am still surprised by how much I love it.
More Local Favorites:

Bryn Newman
Alexandra Bigley
Chandahmeer Stacker