Outside Lands Announces Food Lineup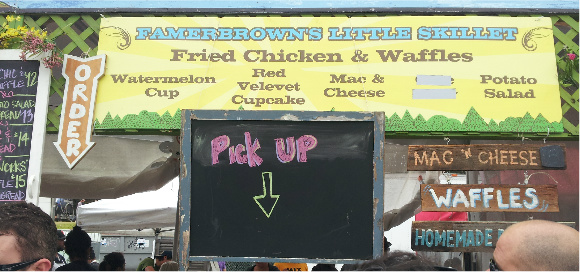 Although the Outside Lands Music Festival is not taking place until August, the food, beer and wine options will remain plentiful again for this year's festivities.
There are a few new restaurants and food vendors taking part in this year's event – among them, 1300 on Fillmore which will be featuring BBQ shrimp and grits, Blue Bottle Coffee will have single origin and drip coffee and New Orleans iced coffee, Escape From New York will have New York-style pizza, Freshroll Vietnamese Rolls & Bowls will be featuring banh mi sandwiches, Il Cane Rosso will have griddled French toast, fried egg sandwiches and crispy hash browns, Nopalito will have totopos con chile, Rich Table will be featuring sardine chips and porcini doughnuts, Trouble Coffee Company will provide coffee and espresso drinks and Wise Sons Deli will be serving up pastrami sandwiches and pastrami cheese fries.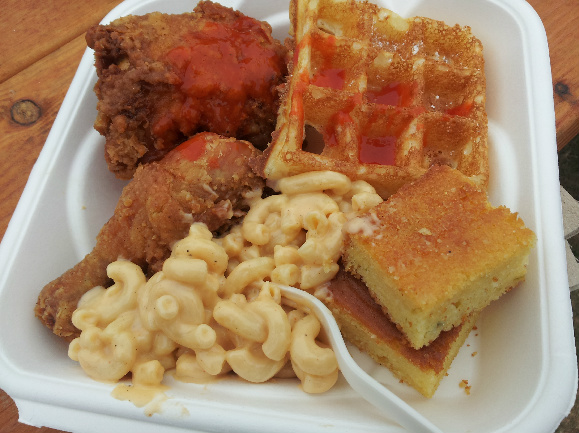 Among the new food trucks: Kung Fu Tacos, The Chairman Truck and The Rib Whip.
Also back this year will be Outside Lambs, featuring the Whole Beast, with popups from One Market.
Previous Coverage: Music lineup announced for Outside Lands
The coffee vendors are a huge get with the way the weather can be at Outside Lands in August. More than a few people had chattering teeth at last year's event.
Lest we forget the beverage portion of the festival as both Wine Land and Beer Land will be returning to Outside Lands. More than 30 wineries are lined up to pour at Wine Land this year, with more than 15 breweries slated for the event as well. Plenty of local favorites in both categories to keep festival goers hydrated.
Outside Lands Music Festival is being held in Golden Gate Park from August 9-11.