San Francisco's Best Pre-Party Destinations Before a Night of Clubbing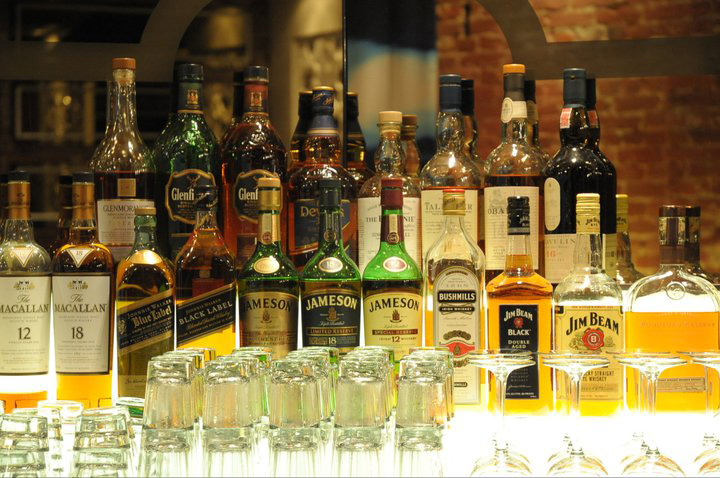 San Francisco has numerous nightclubs and parties to choose from on any given night, but it's rare that they are the first stop on the night's agenda. It's great to set the mood before and catch up with friends with a conversation before spending hours on the dance floor under a massive sound system. Here are our picks for best stops to pre-party before a night of clubbing in San Francisco.
Plan your night with SF Station's nightlife calendar.
Monroe
473 BROADWAY STREET
Monroe is spacious and comfortable, and the small outdoor patio features the aroma of $1.50 tacos and other cheap mexican street foods. A DJ usually plays a mix of oldies and top 40 which seems to get the 21-30 crowd on their feet pretty easily. Monroe is a good bar on any day of the week, but Wednesday is when it really shines with "Decades Night," featuring cheap drinks and a musical walk down memory lane. It works like this: from 6-7, well drinks and beers are $1 and the DJ plays music from the 70s. Each hour after that until 9pm, drinks go up a dollar and the music jumps a decade, ending with $4 drinks and club hits from the early 2000s. Not a bad deal at all, considering one drink can cost close to $10 at a club. When you're ready to move on, Culture at Slide SF or Obey The Kitty at Vessel are good options.
Tempest
431 NATOMA STREET
Tempest features the classic choice San Francisco bar deal—a pint of PBR and a shot of whiskey for $5. It's SoMA location puts it at arm's reach for several clubs, especially Mezzanine, just two blocks away. With punk, classic rock and soul blasting on the speakers (and sometimes from a band), it has that SF dive feel that we all know and love without sinking into the realm of an actual dive bar. The crowd is lively and generally friendly, especially when it comes to rounds of pool at the table in the middle of the room. Aside from pool, Tempest features a couple notable old-school arcade games, including the classic Street Fighter, which seems to play a larger and larger role in social interaction as the amount of drinks consumed increases. Falafel and garlic fries are available from the kitchen, just remember breath mints before you hit the club.
El Rio
3158 MISSION STREET
El Rio is a bit removed from San Francisco's club districts, but the trek from the Outer Mission is often worth it. The bar itself is fun, with a wide selection of $5 drafts, cheaper bottles and $4 well, but the real charm of El Rio comes from the expansive patio out back. It's a huge area complete with heating lamps, a grill, and a bunch of places to sit. There's a great soundtrack playing through the sound system or from DJs at the bar. Weekends often feature daytime DJ and LGBT-friendly parties like the monthly Mango party. Karaoke on Wednesdays is always a fun, as well.
Southside Spirit House
575 HOWARD STREET
Southside Spirit House has a huge selection of bottled and draft beers, along with a few cocktail specials (the White Manhattan is a favorite). It's located right across the street from Temple, making it the natural stop before hitting the dance floor. The vibe is communal with each table outfitted with games of Jenga and Monkeys in a Barrel. It's a great ice-breaker and a good way to meet someone new.
Butter
354 11TH STREET
With Audio SF and the DNA lounge nearby, Butter is a fun pre-party stop for those who don't mind the bar's faux trailer trash party vibe. PBR is served in mason jars, there's free popcorn and small menu of microwavable eats and Jell-o shots for the more adventurous. A DJ mixes hip-hop and music videos on a big projector karaoke is a regular event. You might just end up staying all night.
John Collins
138 MINNA STREET AT NEW MONTGOMERY
This all-wood bar with brick walls creates an intimate experience that is generally not too rowdy but still a party, friendly and spacious. The Kraken surfboard atop the bar is a nice touch, hinting at their great selection of cocktails, and it's close to several downtown nightclubs.
The Armory Club
1799 MISSION STREET
The Armory Club is located around the corner from Public Works a short walk Sloane and other Van Ness area clubs. There's a fresh menu of unique cocktails every week, local beers and a larger selection of winest. To complement the selection, subtle hints of of S&M play into the interior design—a nod to activity that happens across the street with the filmmakers at the Armory.
The Attic
3336 24TH STREET
The Attic is about a block away from 24th and Mission St. BART astation, making it a great choice for those heading downtown from the Mission. It's a dark, intimate, and cheap dive bar, with stickers and graffiti covering every inch of every wall. It's a great low-key spot to ease into the nights activities.