Getting Home: A Guide to Late-Night Transportation in SF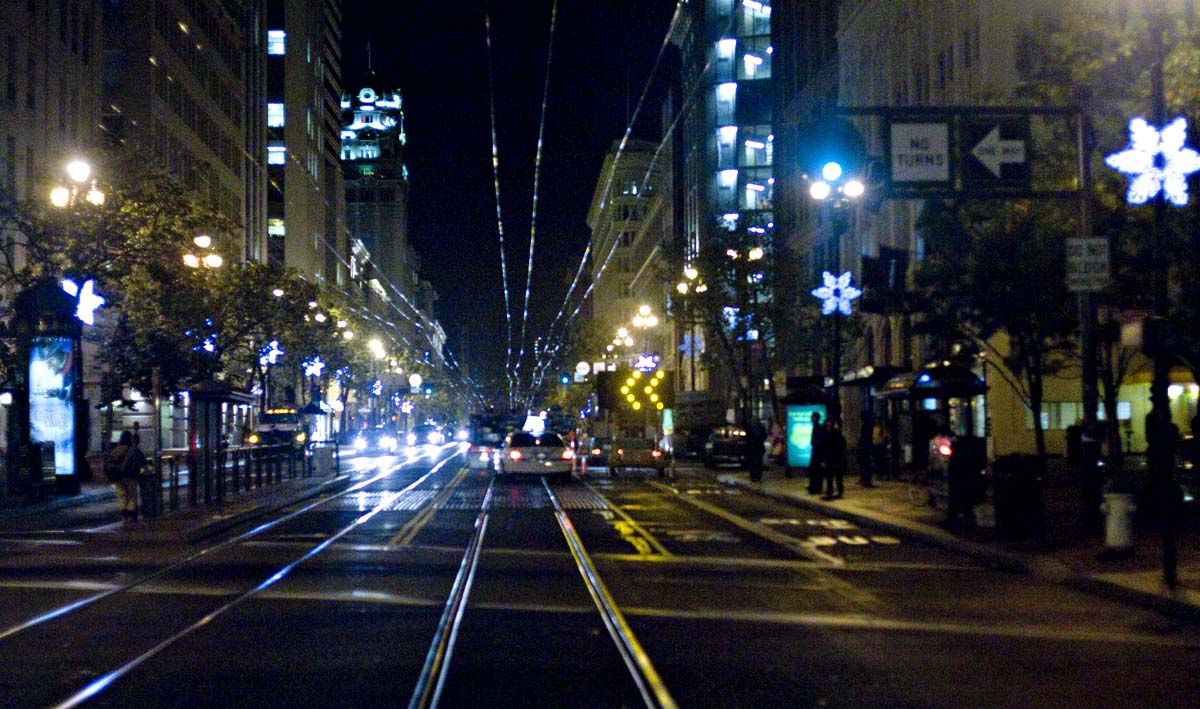 Late night transportation in San Francisco can be difficult. BART stops running at midnight and there just doesn't seem to be enough cabs for everyone at peak hours, especially after last call when bar and club patrons hit the streets in search of ride. Here are the five options we think work best.
SF Muni's Owl Buses [The All Nighter]
PUBLIC TRANSIT
For those looking to save money and don't mind a bit of a wait, Muni's Owl bus lines provide a great option for late night party-goers. While Muni might not be the most reliable public transit system around, it certainly provides adequate transportation services to most parts of the city long past last call. The L Owl line is the most expansive option, running down Market and through the Sunset as soon as the underground closes at 12:45am. The 91 and N Owl lines also provide service into some of the less traveled neighborhoods.
Uber
APP
This pseudo taxi service prides itself on professionalism. While other rideshare options involve signing up and undergoing training in order to be a driver, Uber only hires licensed car or limo drivers into their program. Their continued employment is based on ratings gathered from users of the app, and thus almost all drivers attempt to provide as prompt and comfortable a ride as possible. The process is easy: just input your route into the Uber app and a driver will be on the way within a few minutes. This is the best option for late night returns from bars and house parties in less accessible parts of the city.
Lyft
APP
With a tagline that reads "your friend with a car," it's no wonder peer-to-peer rideshare app Lyft has gained so much popularity this year. The service is based around the idea of community, drawing on external drivers similar to Uber. Lyft's main difference comes in the form of friendliness—it is quite rare to have an unpleasant interaction with your driver or fellow passengers. The iconic pink mustache, while controversial to some, is a nice touch that helps the cars standout on streets throughout the city.
Sidecar
APP
Sidecar's advantage to other ridesharing options is the app itself. The UI is consistent and is often updated with new features to enhance your rideshare experience. Live feedback from your phone during the ride lets users see exactly how a driver operates, while GPS tracking shows where the nearest drivers are and what kind of car they drive.
Taxi
CAR SERVICE
This one may seem like a given, but it's always surprising how few people look to the classic taxi cab for a ride home. Price and location are the main issue here. Cab drivers are sometimes hesitant to drive from busy areas to the city's more remote neighborhoods and it's also impossible to find a cab in some neighborhoods at peak hours (we're looking at you Friday night, last call in the Mission). However, when desperate for a ride, a cab is sometimes the best bet.