Meet Dina Dobkin, the Creative Director of Fort Point Beer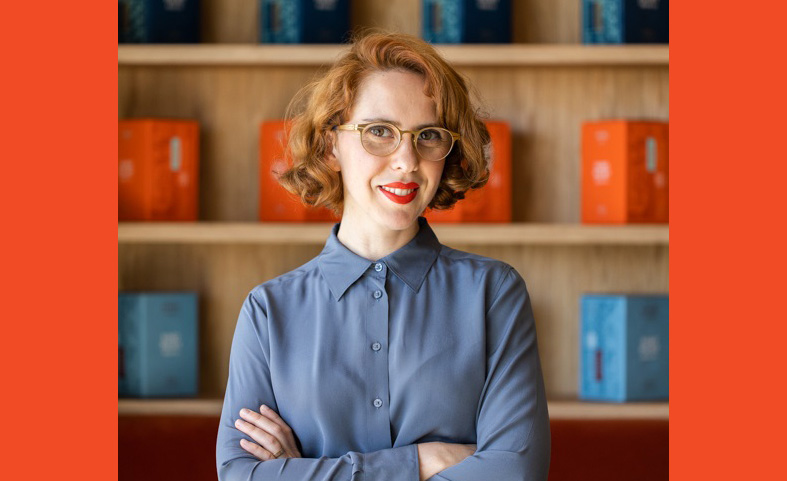 With the craft beer industry booming, branding has become a make-or-break factor – the more memorable can, the better. Local brand Fort Point Beer Company, which just opened a new taproom in the Mission, has stood out since the very beginning, and we were delighted that behind the cool designs is a woman – Dina Dobkin. How did the Russia-native, ex-Airbnb employee find herself leading a beer company's brand? We had to find out.
What brought you to become interested in beer?
I immigrated to the US from the former USSR when I was 7 years old, but my family made sure that a lot of our cultural traditions were kept intact. I grew up eating and loving things like aspic, beef tongue, pickled tomatoes and herring, without considering them to be "adventurous" dishes. Naturally, when I came to the age where alcohol was permissible, there were no holds barred on the things I was interested in trying, learning about or pairing with food – beer was chief among them. In a lot of ways, beer is my perfect beverage.
As Creative Director, what do you do day to day?
On any given day, I might be drawing concepts for our next beer hall (my professional background is in architecture); talking over social media campaigns for our next product launch; orchestrating a brainstorm to ideate a new can design; looking over copy to make sure it feels on brand; or concepting our next big event. There are definitely a lot of meetings! No two days are the same; which I love. My number one goal is to make sure that our internal decisions and the way we present ourselves to the world, is consistent with our brand and values.
What type of beer do you love most and why?
Oh man, that's a hard question. I've cycled through favorites but there are definitely two stand-outs that I'm pretty much always in the mood for. The first is a slightly bitter, German-style lager. Our Export Dortmunder-lager really hits the spot. The first craft beer I fell in love with was Anderson Valley's Boont Amber Ale.
What are some of your favorite SF bars?
Depends on what I'm in the mood for! If it's beer, then I love to walk over to Suppenkuche, it's a block away from where I live. They have a lot of great classic German beers, and it's actually one of the few places in Hayes Valley that feels like a neighborhood spot.
If I'm not in the mood for beer, my go-to is cocktails. I often walk over the hill to Nopa and hunker up at the bar. Sunshine Fix is my favorite cocktail there. Lately I've also been spending a lot of time at ABV and Elda, perfect for a tasty nightcap.
What can you say about being a woman in the beer industry?
I've gone from one male dominated industry (architecture) to another (beer), so I don't feel discouraged by being a bit of an outsider and think that it can even be exciting. Recently, I presented our product line to a distributor, and was viscerally shocked when I saw that the audience was 99% male. I'm sure they were equally shocked to see me! My optimistic hope is that the shock of seeing something different made the presentation more memorable. Currently, we have women who are leading departments, managing teams as well as making the actual beer. That said, we can always be doing better. I am lucky to have many colleagues who are passionate about getting more women into the industry.
What's next for Fort Point?
2020 is going to be a big year! We are already working on a few new taprooms, as well as ideating a new line of cans that will come out in the spring.