1015 Folsom Celebrates 30th Anniversary with a Huge Series of Shows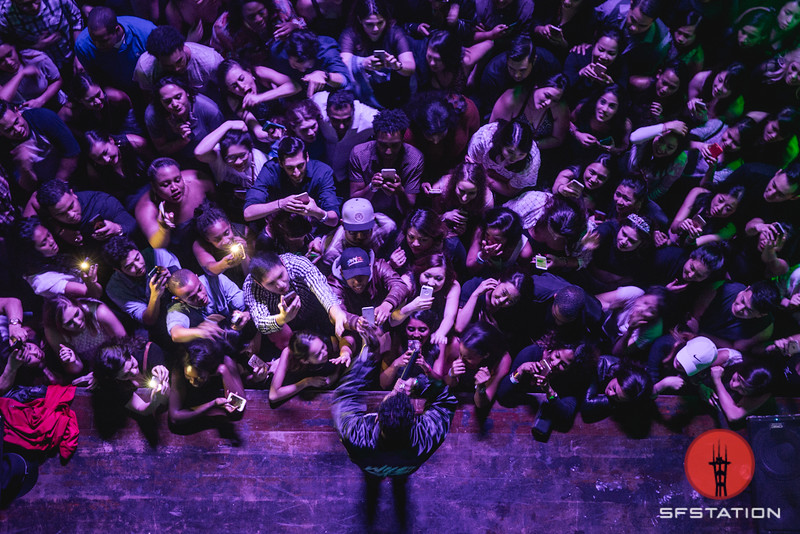 The legendary SoMa club 1015 Folsom invites patrons to celebrate 30 years of live music, announcing a full slate of October shows including Justice (DJ Set), Goldlink, Black Coffee, Dixon, Honey Dijon, Stereolab (DJ Set), Slushii, Whethan, and Bicep.
Club owner Ira Sandler has seen more than 3 million people attend 1015 Folsom events over three decades, and the electronic music venue continues to thrive despite the many changes happening in SoMa and in the music scene. From the Goth mavericks back in the 1980s at Das Klub, to the underground house in the 1990s at Come-unity, unstoppable Release and Spundae parties, the emergence of Bass Music in the 2000s, EDM in the 2010s, hip-hop shows, old school parties, or the countless unforgettable LGBTQ nights, 1015 has kept the party going.
Despite all the changes over the years, 1015's mission remains the same; drive SF's music, art, and dance culture, while championing opportunity and respect for all people. 1015 Folsom works hard to keep the best music in the Bay while maintaining core principles of inclusion, expression, and celebration. Come help honor the past and celebrate the future.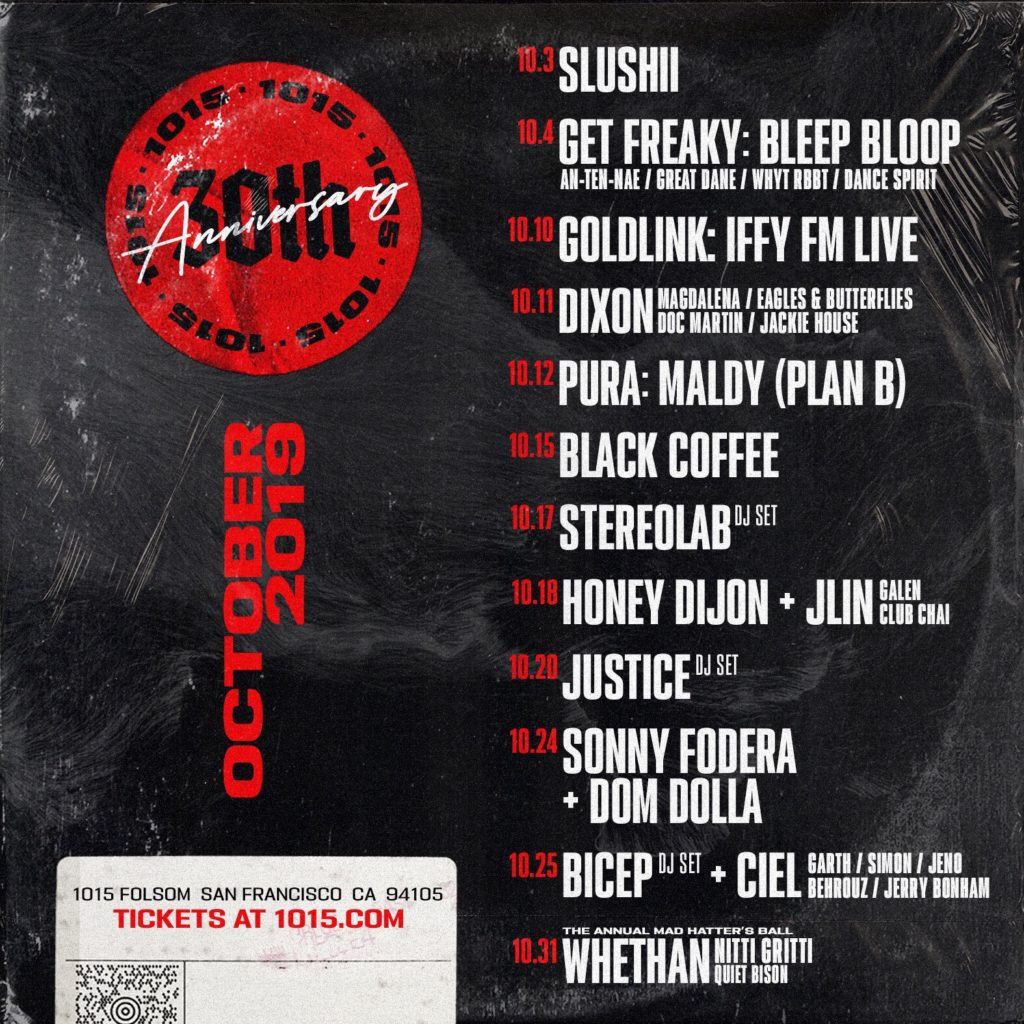 Main image by Kristina Bakrevski