Punch Line San Francisco is Looking for a New Home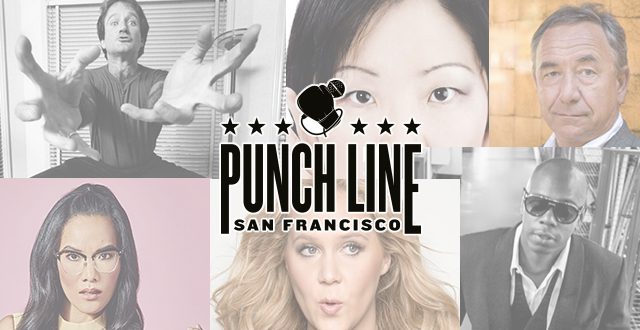 After 40 years at its current location on Battery Street, the legendary Punch Line San Francisco issued a press release making it known that the owners of the building have refused to renew the club's lease that ends in late August.
Longtime Punch Line talent buyer Molly Schminke said, "We're currently in search of a new home to preserve our decades-long tradition of entertaining comedy fans in San Francisco and the Bay Area. It's a sad moment for us, but we're excited at the future's potential.
"While we search for our new home, the club will continue to support local comedy, bring in the hottest up-and-coming comedians and book some of the biggest national headliners who come back to perform on the Punch Line stage year after year."
Although it'd be easy to focus on how another San Francisco institution, that seemed to be thriving, is getting pushed out because the owner can charge more, let's leave it by focusing on the positives… 1) Punch Line's run can continue. Thankfully Livenation has the ability (money & connections) to find a new venue for Punch Line. That backing is something most businesses don't have. So let's hope that it all works out. 2) There are about three months to take in a show at Punch Line, get nostaligic, and laugh our asses off in a place where so many greats have performed.
Related: