Low-key Excelsior district watering hole and restaurant The Dark Horse Inn is the first local business to receive a brand new San Francisco-specific 'Type 87' liquor license from California's Department of Alcoholic Beverage Control. The new licenses target outer San Francisco neighborhoods, permitting on-site sales of beer, wine, and spirits.
Type 87 licenses are currently only available in Portola, Bayview, Ocean Avenue, Excelsior, Outer Sunset, Parkside and Visitation Valley because of SB 1285, a new law introduced by former state Senator Mark Leno. According to Hoodline, a total of five Type 87 non-transferable, neighborhood-restricted liquor licenses can be granted to local businesses in each district, removing significant financial barriers. Historically, businesses purchase liquor licenses on the secondary market for upwards of $300,000, compared to a $13,800 Type 87 license application.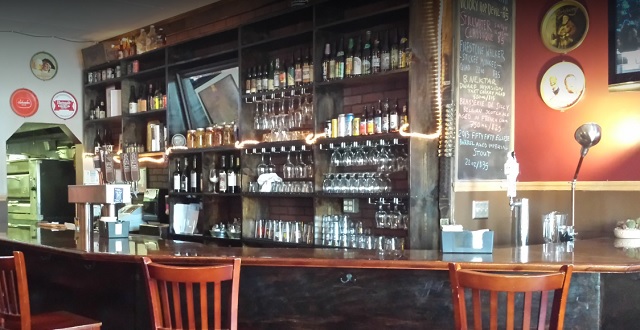 Dark Horse Inn
The hope is that this new license will help districts outside the city center that currently have multiple vacant storefronts. Giving businesses located in the periphery the ability to sell liquor will help with expanding bar programs, increasing revenues, and generating public interest.
Previously, The Dark Horse Inn at 942 Geneva Avenue only sold beer and wine (along with American cuisine). The Dark Horse Inn has been known for craft beers and Northern California wines, but now offers cocktails such as variations on classics like the Old-Fashioned and Manhattan.
The Dark Horse Inn
942 Geneva Street