The building at the corner of South Van Ness and Market Street (10 South Van Ness Avenue) used to be a legendary rock and roll music venue, then a Honda Dealership, and now it will soon temporarily re-open as SVN West, San Francisco's newest live music space.
The three-story building will operate as a concert venue run by local venue management firm Non Plus Ultra, a firm that also manages The Midway, The Palace of Fine Arts, and The Mint.
Back in 2014, Miami-based luxury developer Crescent Heights announced plans to purchase the Honda dealership and build a 400-foot tower and 120-foot midrise development. To this day, the mixed-use proposal is still seeking city approval, so in the meantime, the building will be leveraged for good use as a music venue.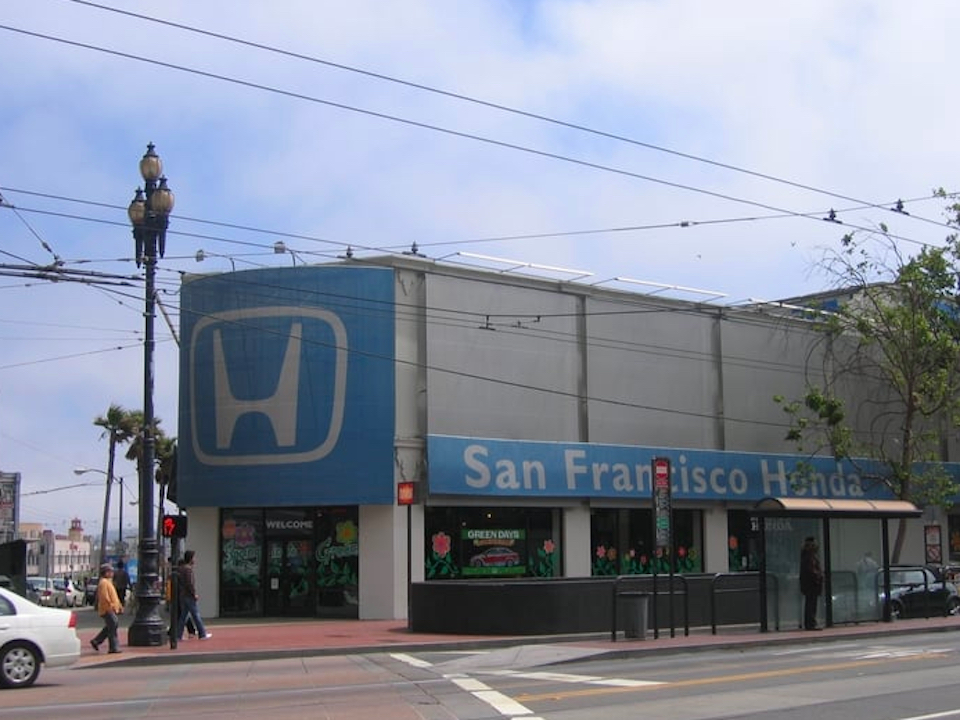 The 3,000-plus capacity venue opens its doors on June 14 for a benefit show for students of Project Reckless, a non-profit car restoration training program for disadvantaged youth.
Before transforming into Fillmore West, the property at 10 South Van Ness Avenue was initially known as the Carousel Ballroom. It hosted big band dance events in the sixties and in the summer of 1968, concert promoter Bill Graham assumed ownership of the Carousel Ballroom. The venue was previously managed as a cooperative venture for several months by the Grateful Dead and other Bay Area groups. The venue later operated under the name Fillmore West, hosting famous live concerts by the Grateful Dead and Santana. In July, 1971, Graham closed Fillmore West because stadium and arena bookings became more popular for music tours.