The Desert Hearts crew from San Diego just announced a new City Hearts Festival, bringing the same music, art, and stage production from the Mojave Desert festival to San Francisco.
Desert Hearts crew DJs Mikey Lion, Lee Reynolds, Marbs, and Porky will be joined by a soon to be announced cast of guest artists guaranteed to delight Northern California followers of the movement. The open-air, day into night event on Saturday, June 10 first debuted the concept in LA last November and saw more than 3,000 attendees. The first SF edition of the festival will take place outside the Great Northern. Tickets are on sale now and we'll continue to update the story as we learn more about the artist lineup.
Q&A: Desert Hearts Co-Founders Mikey Lion and Marbs Spread House, Techno and Love
What started as a series of renegade parties in Southern California has now grown into a bi-annual festival of "house, techno, & human kindness." People gather to feel love and to share love, all to the tune of dance music. The calling to launch Desert Hearts hit Mikey Lion after his first Burning Man back in 2011, but the wheels of fate were grinding in motion long before. Learn more about the origins of Desert Hearts in our recent chat with Mikey.
City Hearts Festival
Saturday, June 10
The Great Northern (119 Utah Street)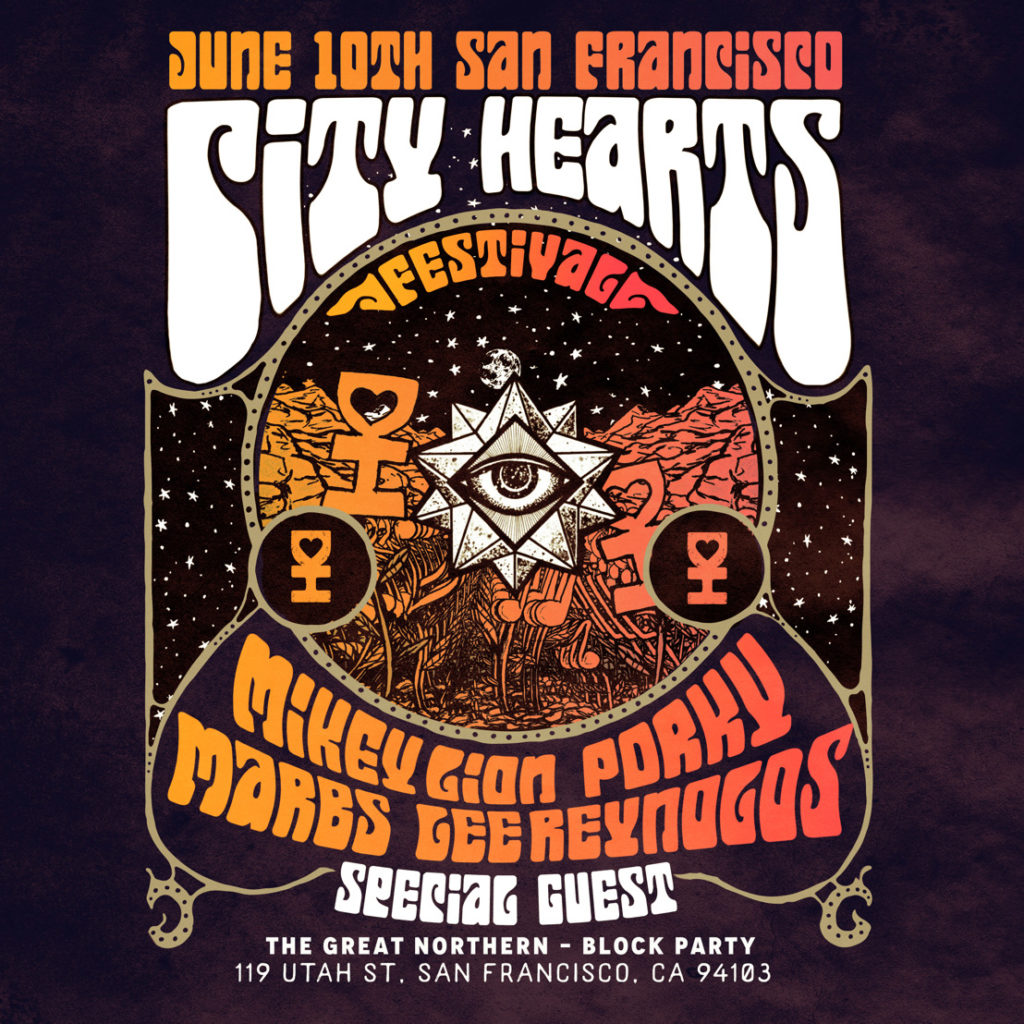 x