The 2018 Michelin Guide & the SF Bay Area Restaurants Seeing Stars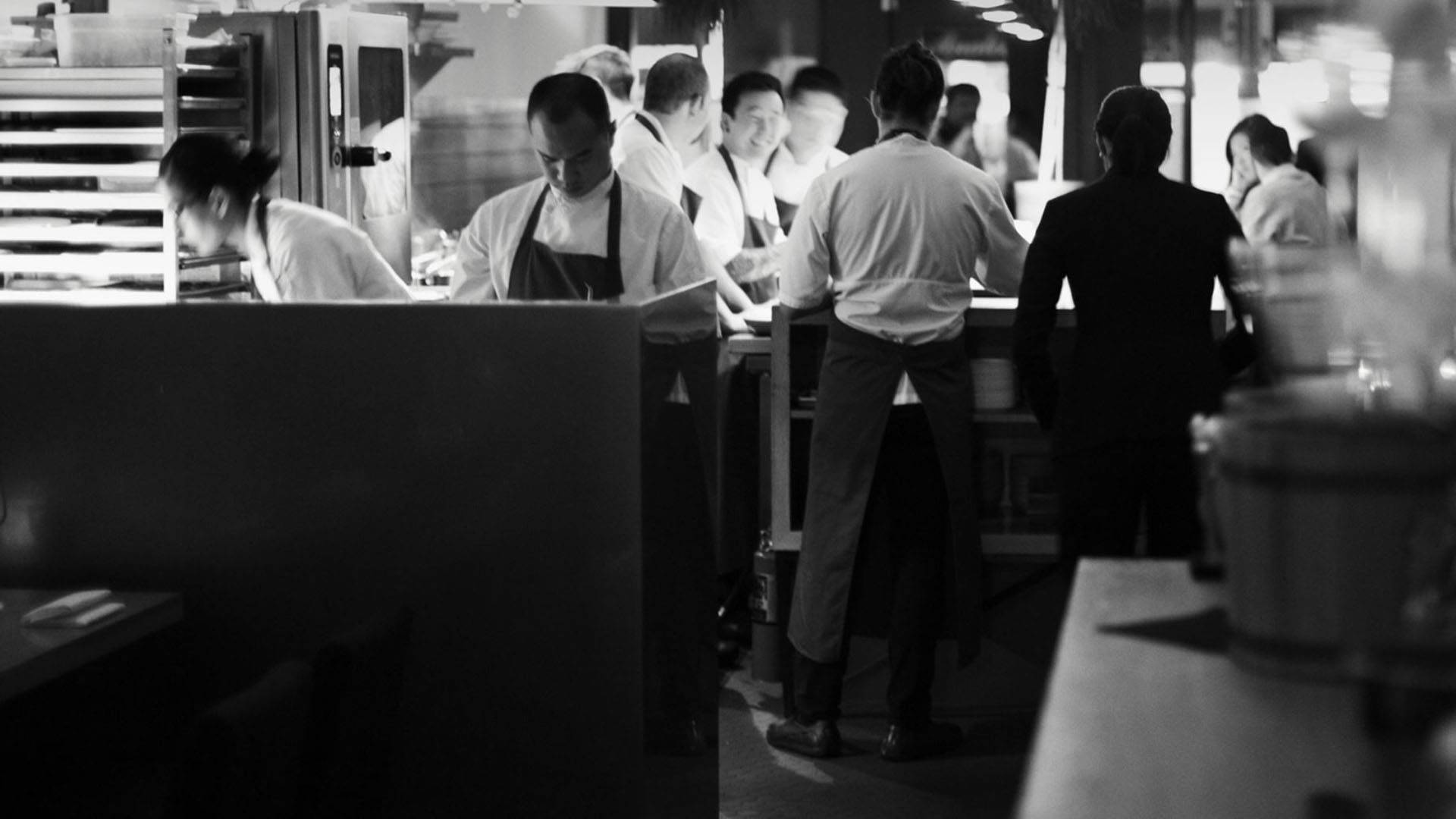 The newly published Michelin Guide: San Francisco Bay Area & Wine Country 2018 of top-rated restaurants, which includes the full reviews, will be officially released on Friday but today the list of local restaurants that made the cut was announced. And here's who's getting those coveted stars.
Restaurants in San Francisco and the neighboring Napa Valley region who received three stars for "exceptional cuisine, worth a special journey" included minimalist foodie mecca Coi, innovative and modern chic spot Benu, Yountville refined fixed-price spot The French Laundry, New American eatery Manresa, upscale French destination Quince, The Restaurant at the Meadowood known for its custom tasting menus of fine Californian fare, and French-American open kitchen Saison.
https://www.instagram.com/p/BapizIdjK_4/?taken-by=californiossf
Besides the gold standard three-star designation, restaurants can receive two stars for "excellent cuisine" that is "worth a detour" or one star for being "very good."
In 2018, Michelin awarded one star to 41 restaurants for a second straight year. Two-star restaurants in the San Francisco Bay Area include Japanese-California fusion spot SingleThread Farm, Californios which became the first U.S. restaurant that serves Mexican cuisine to be named to the category, along with high-end Italian eatery Acquerello, French locale Atelier Crenn, Palo Alto's French Modern cuisine place Baumé, New American open kitchen Commis, and revered pop-up Lazy Bear.
See below for the complete list of one-star restaurants that made the 2018 list.
Adega (San Jose)
Al's Place (San Francisco)
Aster (San Francisco)
Auberge du Soleil (Rutherford)
Bouchon (Yountville)
Campton Place (San Francisco)
Chez TJ (Mountain View)
Commonwealth (San Francisco)
Farmhouse Inn & Restaurant (Forestville)
Gary Danko (San Francisco)
Hashiri (San Francisco)
In Situ (San Francisco)
Ju-Ni (San Francisco)
Keiko a Nob Hill (San Francisco)
Kenzo (Napa)
Kin Khao (San Francisco)
Kinjo (San Francisco)
La Toque (Napa)
Lord Stanley (San Francisco)
Luce (San Francisco)
Madera (Menlo Park)
Madrona Manor (Healdsburg)
Michael Mina (San Francisco)
Mister Jiu's (San Francisco)
Mourad (San Francisco)
Octavia (San Francisco)
Omakase (San Francisco)
Plumed Horse (Saratoga)
The Progress (San Francisco)
Rasa (Burlingame)
Rich Table (San Francisco)
Sons & Daughters (San Francisco)
SPQR (San Francisco)
Spruce (San Francisco)
State Bird Provisions (San Francisco)
Sushi Yoshizumi (San Mateo)
Terra (St. Helena)
Terrapin Creek (Bodega Bay)
The Village Pub (Woodside)
Wako (San Francisco)
Wakuriya (San Mateo)
Due to the recent wildfires in Northern California, Michelin postponed the release of its San Francisco area eating guide by nearly two weeks. In its latest guide, Michelin awarded stars to 55 restaurants in Northern California, up from 54 last year.
As mentioned in Eater, "Though stars are meaningful benchmarks for a variety of reasons, restaurants in the Bay Area have been occupied with the vast and ongoing recovery effort following the fires in Napa, Sonoma, Mendocino, and Lake County. Michelin's choice to postpone its release of the guide was wise, as was the decision to bring it back just two weeks later as fires reached high levels of containment—the region needs tourists to return, and fast."
Michelin stars are viewed as a designation of top-notch dining. There are more than 100 restaurants worldwide with the three-star Michelin stars. Anonymous "inspectors" rate restaurants located in 28 countries, including four U.S. locations – San Francisco, New York City, Washington D.C., and Chicago.