The 5 Best Insta-Proof Experiences in SF Right Now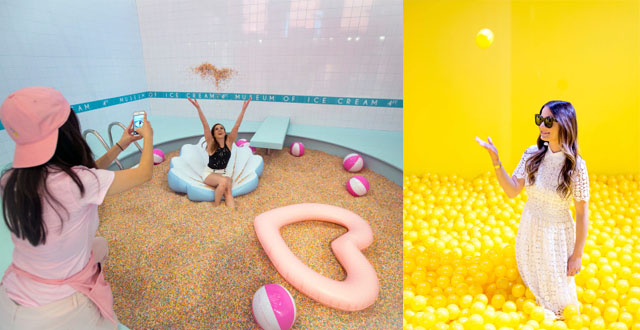 2017 brought our fair city not one but two exhibitions which hinge (practically solely) on their ability to be photographed. Instagram was flooded, FOMO was felt, and hardly anyone got a ticket. First up was the Color Factory, complete with an impossible-to-get $35 admission ticket, ball pit, and immediate social media fame. The selfies, self-loathing, and jealousy swept in like Karl on any August afternoon.
Hot on the tails of the Color Factory came the Museum of Ice Cream, a sticky-sweet, $38-to-get-in wrapped-in-pink spectacle, complete with its own ball pit—this time made of sprinkles. How does a germ-infested suckhole like a ball pit get worse you ask? Just add sugar and let the bacterial processes begin!
While both of these pop-ups emphasizing their ability to provide unique "experiences," I would be curious what the experience is like when everyone is taking photographs instead of taking in the moment. It's almost required to take a selfie in these locations and they are lit to absolute perfection to do so. And besides, if you don't post it to social media, how would anyone know you went? Pics or it didn't happen, right?
Well, San Francisco, you can do better than your social media presence, you can actually experience a ton of unique events and locations in our incredible locale. I bring you an essential list of Insta-proof experiences that will garner terrible photographs and you'll just have to participate in the moment. Sorry.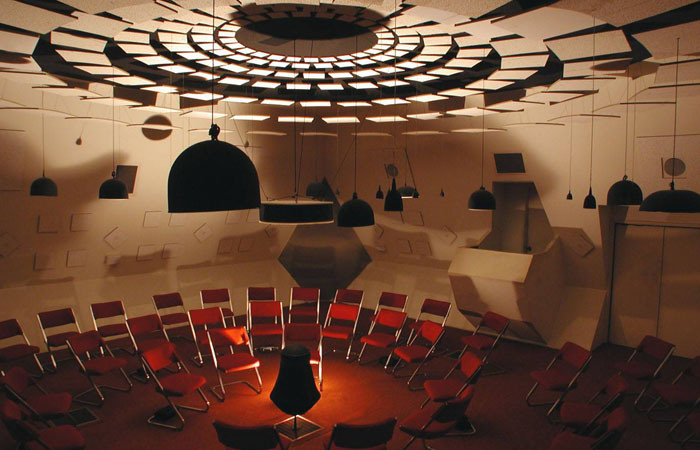 Image via The Audium
The Audium is 49-seat theater with 176 speakers in which "sound sculptures" are presented to attendees. Created by Stan Shaff and Dough McEachern, it is a completely unique theater built, "… specifically for sound movement, utilizing the entire environment as a compositional tool." Walk through the foyer and sound labyrinth to the performance space where listeners sit in concentric circles with sloping walls and a suspended ceiling and floor where a tape performer plays each composition live. "Sounds are 'sculpted' through their movement, direction, speed and intensity on multiple planes in space."
Nothing to photograph here, but I bet the feeling is amazing.
Admission: $20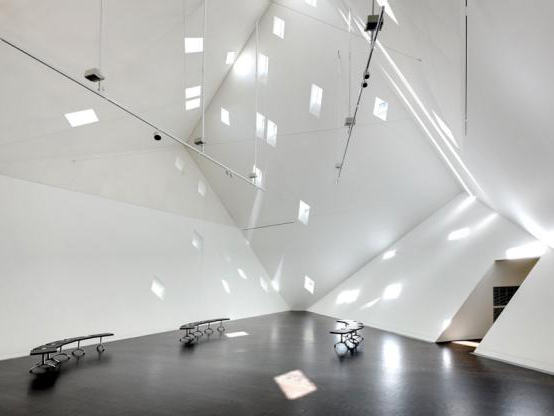 Image via Sonic Labs
SonicLAB ((8))'s Networked Utopias at the Contemporary Jewish Museum
Through two audiovisual performances, in Networked Utopias at the Contemporary Jewish Museum artists Cullen Miller and Gabriel Dunne, "… investigate our evolving online and interconnected lives, illuminating the signal artifacts of our networked platforms." This is a location-based performance in response to the Yud Gallery where musician Lavender and visualist Chelley Sherman will use audio reactive software to create generative landscapes, interpreting signal transmissions within the Yud.
While this work is part overtly visual, I would argue that it does not exist purely to be seen by your eyes but also felt through your skin and ears and therefore could not be translated in any photograph. Again, you'll just have to be there to know.
Admission: $10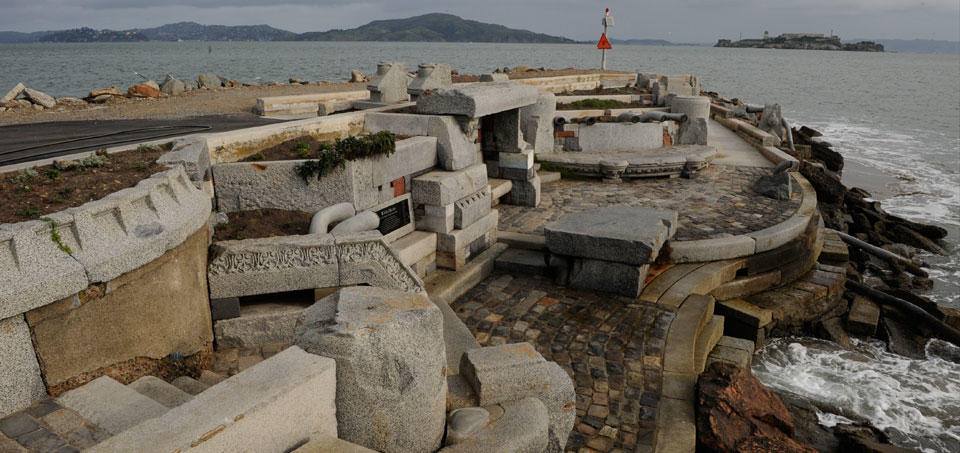 Image via Exploratorium
Since 1986 (way before Instagram), San Francisco has been home the Wave Organ, a wave-activated acoustic sculpture hidden on a jetty in the Marina. Conceived by Peter Richards and built with the help of George Gonzalez, the wave organ, "… includes 25 organ pipes made of PVC and concrete located at various elevations within the site, allowing for the rise and fall of the tides. Sound is created by the impact of waves against the pipe ends and the subsequent movement of the water in and out of the pipes."
With its sound so subtle it can hardly be heard, much less captured by the microphone of your smartphone, this is definitely an experience you have to live in the moment, it certainly won't translate to social media. Perfect.
Also, it's free to visit here.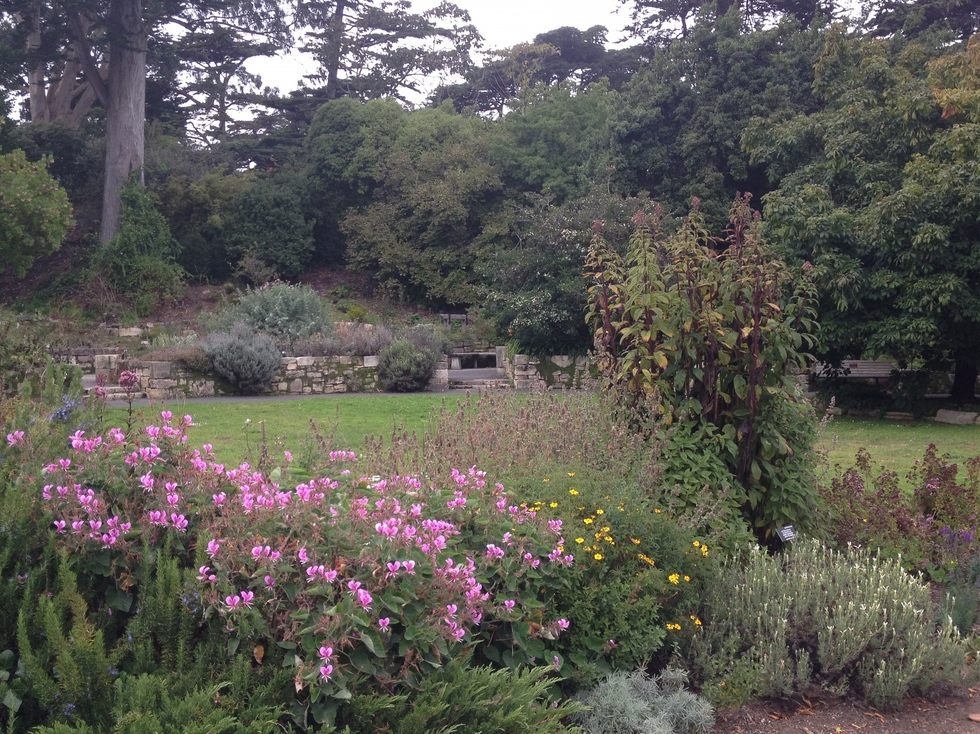 Image via Annetta Black/Atlas Obscura
Garden of Fragrance, San Francisco Botanical Garden
Ok, the San Francisco Botanical Garden is one of the more photogenic sites in the city, so why is it on this list? Past the exotic plants, colorful flowers, and huge redwoods, you'll find a garden that may not immediately pique your interest. But here's the trick: close your eyes and take a whiff. On the edge of the park near the Cal Academy of Sciences, you'll find the Fragrance Garden filled with fragrant flora such as mint, lemon verbena, rosemary, sage, lavender, patchouli, wormwood and many others. Yes, it may be beautiful, but to fully experience this place, you must smell it.
Until a social media platform introduces a way to share smell (please don't!), I'd say this place is safely Insta-proof.
Admission: $8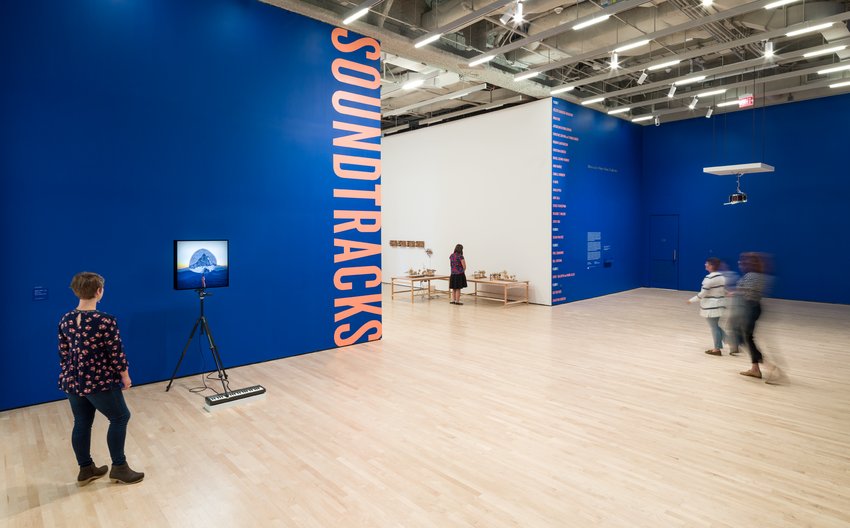 Image via SFMoMA
Yes, the SFMoMA is constantly in your feed. And that Dan Flavin corner is just the perfect frame for a selfie, I get it. But why go to a museum if you could have the same experience via social media? Thanks to Soundtracks, a group exhibition at the San Francisco Museum of Modern Art, there is no possible way to see this exhibition without actually attending it. Focusing on the role of sound in contemporary art, this exhibition highlights the architecture of their new building via sculpture, audio/video installation, and performance pieces made since 2000. This is a unique opportunity to engage with work and change up your traditional museum-going routine.
Who knows, you may even find a part of the museum you've never been to before. I supposed you could snap a photo at that point.
Admission: $25