Q&A: Mark Farina on SF Nightlife & His Latest Compilation Album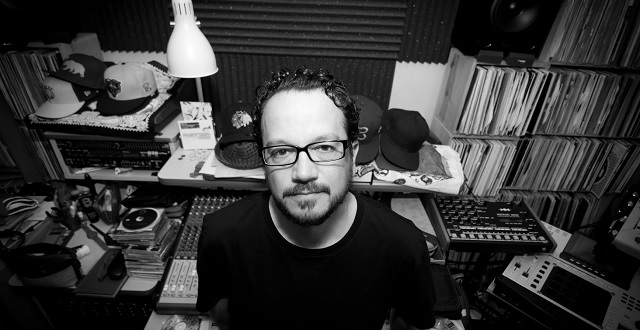 San Francisco resident, house music icon, and mushroom jazz creator Mark Farina is set to release his latest compilation album, Mushroom Jazz 8, on July 22.
The global traveler currently has a monthly residency at Monarch and is known for his extended sets, mixing jazz, downtempo and house music. He is also credited as the creator of mushroom jazz, a West Coast variant of jazzy, organic productions combined with East Coast urban hip-hop beats.
Back in '92, Farina relocated from Chicago to San Francisco and launched the now legendary weekly club night in San Francisco called Mushroom Jazz, with his partner and manager, Patty Ryan-Smith. Every Monday night, the crowd slowly germinated from around 100 attendees for the first few months to 600-700 years later. As time passed, Farina and Ryan-Smith put their energies into another project, the first Mushroom Jazz interactive CD release for San Francisco label, Om Records. After a three-year run, the club closed its doors and their efforts transformed into a CD series and accompanying tours.
Since establishing a fanatical, cult-like following for his sound, Farina's skills as a tastemaker continue to turn impress seasoned dance music veterans and newcomers to the scene. He frequently plays local shows in SF and has an upcoming appearance in Southern California at the Do LaB's newest camp out music festival, Woogie Weekend, which takes place July 17-19 at Oak Canyon Park in Silverado.
We chatted with Farina to learn about his journey from the Midwest to the Bay Area, ask about his favorite SF clubs, and hear his advice for aspiring DJs.
How do you define mushroom jazz?
The basic definition…it's a sub-genre I created based on a lot of early '90s East Coast hip hop that I was into and also that same period, that early '90s UK and European acid jazz stuff that was coming in on a lot of import vinyl. So I kind of blended the two and took a little more instrumental approach with. It's in the hip hop tempo 95-100 beat per minute range of instrumental jazzy New York hip hop mixed with acid jazz.
You're credited with creating the first ever ambient house track, "MOOD". How did you get the idea to create this sound?
This was quite a long time ago. It just sort of came about back then. I was with Derrick Carter and Chris Nazuka. They were my members of Symbols & Instruments, the band we had at the time. Derrick was already doing records for KMS [Records], which was Kevin Saunderson's label in Detroit. We all started working on stuff in the studio. They mentioned that they wanted to sign a group, and asked do you want to come up and work on stuff in their studio. We ended up recording at the KMS Studio and [also] recorded in Metro Plex, which was next door and was Juan Atkins' studio. It just came about. We bought some ideas in the studio.
Maybe back then, you had to book studio time in advance a little bit. It's not like now where you can have a whole studio in your room. You had to have access to a studio with real gear. This was 1989. It just sort of came out. We did the track and it had an ethereal sound, and we took it further and decided to take out the drums. It made it sound new age-y, kind of Tangerine Dream stuff. We were influenced by Detroit and Chicago [electronic music], and their sound had all that oomph to it—when you took that out it got spacey and ambient.
Before 808 State (acid house pioneers) had come out, we had recorded [MOOD]. The label kind of lagged, it took a while. Back then with vinyl, it took a while to record the release, then further to get it out on vinyl. It was a two-year period where we had recorded it, and we were waiting for it to come out. In that period, 808 State came out, and we were like, wait, we were doing ambient house before this. So we were kind bummed it took so long to come out. We were one of the first to sort of try it.
Why did you relocate from Chicago to San Francisco back in 1992?
I had only lived in Chicago up until then. Born and raised in Chicago, I had been there for 24-25 years. In Chicago, at that time, there weren't as many promoters. It was a different game in San Francisco. There were people throwing parties, that's what they did. In Chicago, all the DJs had to throw their own parties. Anyone who [has thrown parties] knows it's a lot of work. It was a different concept in San Francisco—multiple DJs in a night. I played a gig up in San Francisco at 16th and Harrison around that period. Derrick Carter and I also played a late night gig together.
It wasn't until a year or two after that, a bunch of rave-style flyers started hitting Chicago. In Chicago, one DJ would play the whole night—you would play 9pm until three or four in the morning. I also liked SF geographically. I like the ocean. I was into snowboarding at the time. Chicago doesn't have much nature really other than Lake Michigan and the other nature would be thunderstorms, I still like thunderstorms. It was nice to have access to mountains and oceans.
It was a slow move. I had an apartment in Chicago with the guys from Symbol and Instruments Chris Nazuka. Our rent there was 280 [dollars] a month each. I found a place in San Francisco on Oak and Pierce that was $230 a month because I was living with a married couple, it was a two-bedroom, and rent was cheaper back then.
For 500 dollars I had two apartments. I'd go back and forth between San Francisco and Chicago. I'd bring some records out to SF, go back to Chicago, do stuff there, and come back. That went on for about two years.
Also, at that time I was still getting known as a DJ in other places. Becoming a DJ in San Francisco, I could play west coast cities like Portland, Sacramento, Los Angeles, San Jose…In Chicago, there wasn't much of a budget to fly out to all these different shows.
Do you still live in San Francisco?
Yep, still here…Outer Sunset.
Do you have any specific memories from your jazz club nights in SF that sticks out in your mind?
I'm trying to go back to the first time. That period in SF in the '93-ish range was crazy for nightlife. There was something going on every night of the week back then. On the weekends there was obviously more than one option. We chose Monday to play out because it didn't seem there was a lot of competition. Some parties you just didn't want to go up against because they weer so strong and such great parties.
We moved from Oasis at Folsom and 11th, and then we moved to Cat's Grill and that's when things started getting more festive and jumping. After a little while, it started to be packed, and it was a pretty good-sized venue. You could fit 500-800 people.
At that time too, there was a good acid jazz scene going on in San Francisco. Slide Five was doing their gig at the Elbo Room. Same with Broun Fellinis. There were guys behind the post office doing their acid jazz shows. It was separate from the whole house, uptempo scene. There was a cool acid jazz scene going on. It was a great time in SF and it just got busy quick. It sort of became a Monday night staple and became the place to go. We had a whole lineup of people…Julius Pep, Joshua who was named DJ Izz, Kevin from Behind the Post Office. We had this chef named Adnan who would make hors d'oeuvres and give them out for free. The food element of the party was cool. People really liked it. With the vibrancy of SF nightlife going on, there was a period where week after week, I thought 'I don't know if this could get much better.'
Where are your favorite clubs in SF?
[My favorites] are the ones I frequent the most. Monarch, where I do my mushroom jazz residency. Mighty is another great spot. I do a regular house thing and sometimes down-tempo too. Audio SF I like. I haven't done Mezzanine in a while. but I have fond memories of that place. Also…of course, there are tons of clubs that have disappeared. I used to like going to the old Sound Factory place. They had this cool Klipsch sound system—that was the only club in the U.S. that had a Klipsch sound system. The front room was more of the New York Style Richard Long system, and in the back they had a Klipsch system. And Public Works is another one of my favorites.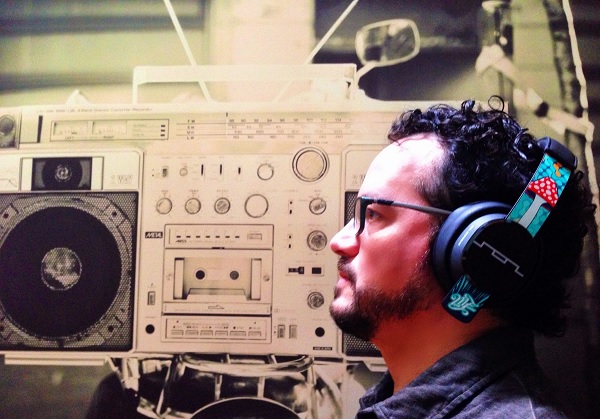 What would you say are the biggest changes to San Francisco's music scene over the past twenty years?
There's such a variety of factors. The whole transformation from analog to digital music styles, file sharing, moving away from vinyl, how music is shared, bought, and distributed have all definitely changed how everything works. There are good sides and bad sides to all that. I used to love the vinyl days but at the same time vinyl has limitations in terms of skips, bass feedback, and technical issues that have been an ongoing battle with vinyl for years. After doing many boats parties, and in some other situations, vinyl has not turned out to be the greatest medium to use.
The music scene is faster now—songs come and go really quick. Another factor to the music scene here, is how expensive SF has become over the course of twenty years. It has pushed a lot of up-and-coming artists to the fringe, outside of town. I used to have two apartments for 500 dollars. Paying $230 per month for rent allows for a different mix of people to live in the city. I find a lot of my friends moved out of to Oakland, or different parts of the Bay Area which are more affordable. It changes how the city is in terms of nightlife and what type of people are going out and living in the city.
Do you collect vinyl or are you mostly digital these days?
I still get vinyl all the time. I'm shopping every week somewhere when I'm out of town. I just found a cool Fat Albert record this weekend in Colorado. There's always good stuff to be found. I don't buy new stuff as much as I used to. If I'm local, I pickup stuff at Amoeba or [buy from] Juno. Vinyl has been coming back the past couple years, I've been seeing a lot of house and nu-disco vinyl-only exclusives.
What advice would you give to aspiring DJs who want to follow in your footsteps?
I mean, obviously today things are different than when started. Still, I would recommend using a SoundCloud account to get your mixes out there. You got to play a lot of parties obviously. Sometimes you have to play free parties and free sets for people who you think will like music. You just got to get out there. You gotta make recordings of your mixes, for one. It could help you back then, it can help you now. The other obvious thing is just make tracks. Nowadays it's pretty hard to find DJs that can just get by with mixing. You gotta supplement that with getting tracks out on labels you like or feel is a fit. They can either give you feedback or at least you'll get your name out there and they can start to think about you.
It's probably going to be a DJ somewhere that's gonna recommend you to be booked. They'll be having a meeting and someone will ask, 'what DJs should we book?' If you're sending tracks, maybe they'll say you should try this guy. Just try to get affiliated with labels whose sound jives with your sound. Any party you play, someone could be listening and you could get a job.