Dub Mission Ends 21-Year Elbo Room Residency in Style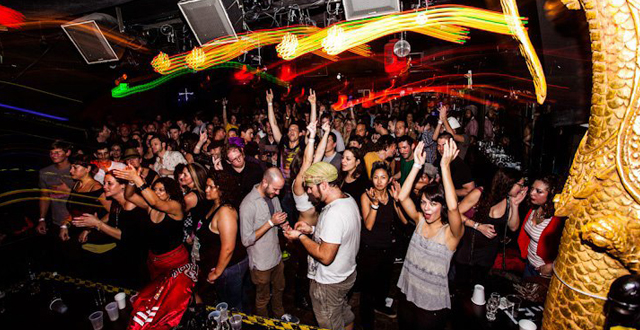 One of the longest-running monthly music parties is coming to a bittersweet end this week. 21 years, by any standard, is a very impressive run for any party, and especially when you consider for 18 of those year it was a Sunday weekly event. On this high note, SF staple Dub Mission has announced the end of its second Friday residency at the Elbo Room with this 21st anniversary and goodbye party.
Dub Mission debuted at the Elbo Room back in 1996 with the goal of highlighting dub and other world music genres. Participating DJs started off primarily focusing on tribute nights to dub legends or focusing in on a specific scope of the music. For more than 19 years, it ran as a weekly event
After hosting more than 1,000 parties and receiving awards from local publications, Dub Mission successfully created a local community for dub music. The latest sounds at these events have expanded far beyond the traditional realm of the music genre.
The farewell event on Friday, September 8 will feature sets from all Dub Mission selectors, including DJ Sep, Vinnie Esparza & Maneesh the Twister. There will also be a set by trumpet player Will Magid and a live performance by dub act Dr. Israel.
Organizers of Dub Mission have made it clear that the decision to end their monthly party is not related to the ongoing saga of the Elbo Room's tentative closure. Currently, the Elbo Room has extended their lease until 2019.
For loyal Dub Mission followers, there is some good news. The parties won't disappear altogether. Instead, for the first time in 21 years, there just won't be a formal residency.
To get their perspective on the end of an era, reflect back on an epic run, and it's many milestones along the way, we spoke to Dub Mission's residents, DJ Sep, Vinnie Esparza & Maneesh the Twister.
What's up next for Dub Mission and why did you guys finally decide to end the Elbo Room night?
Sep: Dub Mission is not coming to an end. Our residency at Elbo Room is coming to an end. We will not stop doing shows entirely. I will definitely continue to DJ, as will the other residents. But we will no longer do regular shows like we have for the last 21 years.
San Francisco is a very different place than it was in 1996 and we are at a different place in our lives. Since it looked like Elbo Room was going to close (several times), it got me thinking about what would be next and what I hadn't done yet musically that I would still like to do.
Taking on new challenges seemed more exciting than simply moving and growing the party again after all these years. So, we decided to end the residency on our 21st Anniversary.
We are very, very grateful to Elbo Room and the S.F. music community that we've been able to keep the party going for so long, especially in one place.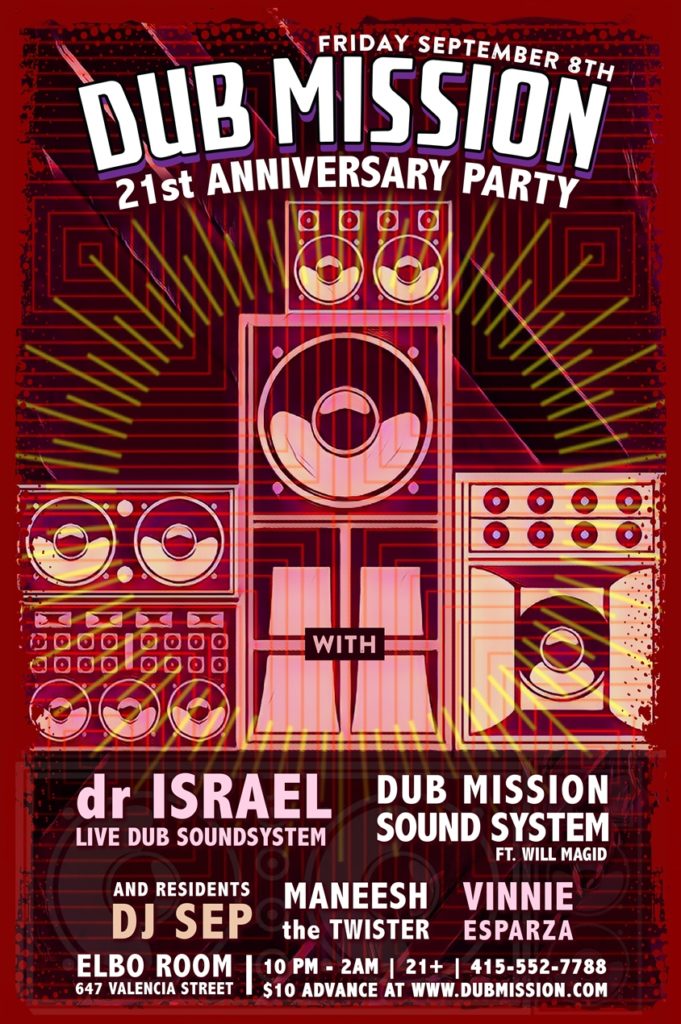 What are some of your fondest memories from this Dub Mission residency?
Sep: There are so many…Adrian Sherwood's first appearance (on our 5th anniversary), Mad Professor's first and last shows at Dub Mission, Prince Fatty's first show in San Francisco with Hollie Cook and Horseman, Mungo's HiFi's shows with Soom T & Solo Banton (his first U.S. tour), Tippa Irie, The Scientist…and the list goes on and on.
Maneesh: It's always fun to do your own sets but some of my fondest memories were when the residents just rotated and went 2 for 2 the whole night riffing off each other. The feeling of this type of DJing is akin to playing on a sports team that's got chemistry and just naturally makes amazing plays.
Vinnie: My fondest memory was having Scientist play. He is a personal hero of mine and I was beside myself.
What were some of the craziest nights?
Sep: My craziest memory was on a weekend day when my roommate came home and told me the Elbo Room was on fire. I lived in the Mission at the time and ran all the way there. Luckily the fire which had started a couple of doors down was stopped in the wall of the club. I remember walking up the stairs and, sometime after the fire, being able to look through the wall into the next building.
Maneesh: We've had some amazing and legendary guests so it's hard to say but some standout nights have been with Adrian Sherwood, Mad Professor and Mungo's Hi-Fi. I can't remember if it was one of those nights, but I remember one night when I was about to DJ and couldn't get into the men's restroom, so had to ask some of the ladies if I could jump the queue and use their restroom. They kindly obliged.
Vinnie: One particularly crazy night, someone was so into my set that they literally gave me the shirt off their back.
What will you miss the most?
Sep: I will miss the ritual of getting ready for Dub Mission. For 20+ years, it was my Sunday night routine.
Maneesh: I'll miss DJing to our crowd the most. There's nothing like connecting on a vibe and taking everyone on a sonic journey.
Vinnie: Mostly I will miss regularly DJing with my Dub Mission comrades.
Do you have any future plans or recurring parties in mind?
Sep: Future plans, yes. Recurring parties, no.
Maneesh: While I used to throw parties with Surya Dub and Dhamaal, my party throwing days are over. But I do host a radio show called The Surya Dub Takeover, every 2nd Monday night of the month from 10pm-12am midnight, with Kush Arora on 94.1FM KPFA radio.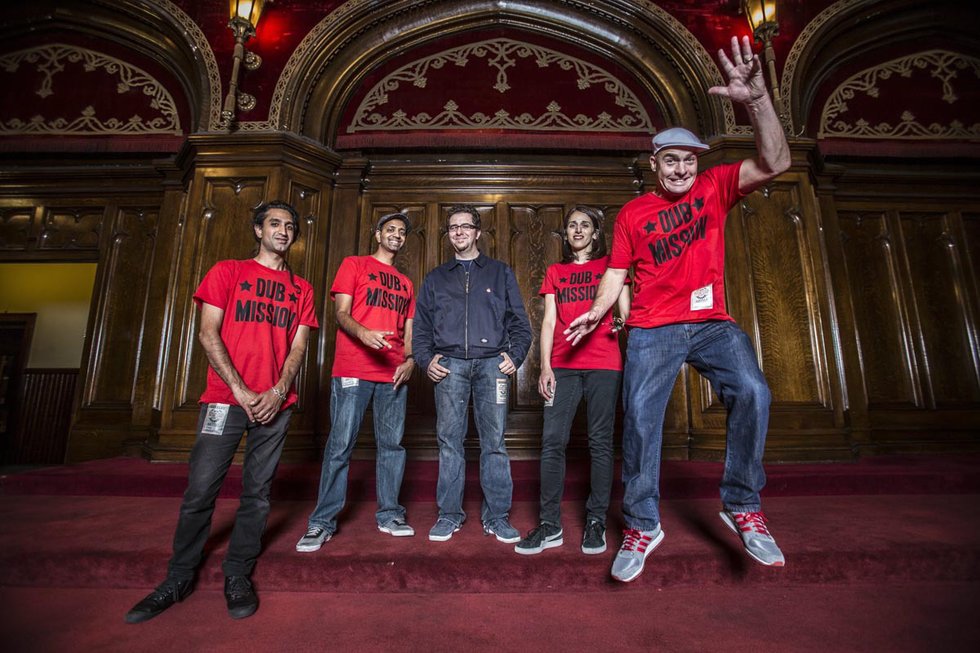 Photo of Kush Arora, Maneesh the Twister, Vinnie Esparza, DJ Sep and J Boogie (2014)
+++ Dub Mission's 21st Anniversary
Elbo Room (647 Valencia St.)
Friday, September 8
10pm-2am
Tickets can be purchased for $10 in advance or $13-$15 at the door. For more information, visit www.dubmission.com.