Oakland's Hiero Day 2017: An Audio/Visual Sampling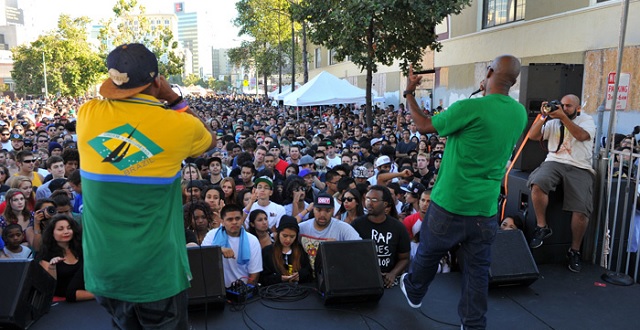 This coming Monday, downtown Oakland will once again host the 6th annual Hiero Day. Independent hip-hop collective Hieroglyphics is set to move the crowd this Labor Day weekend. Here is a look at the lineup, some highlights and an audio/visual sampling of what's to come.
Over 50 musical acts and DJs have been confirmed to perform at this year's event, including Rayana Jay, a DJ set by Toro Y Moi, and Lil B. In addition to the scheduled acts, the one-day event will showcase Bay Area food, crafts, and other local talents.
There will also be a silent disco stage.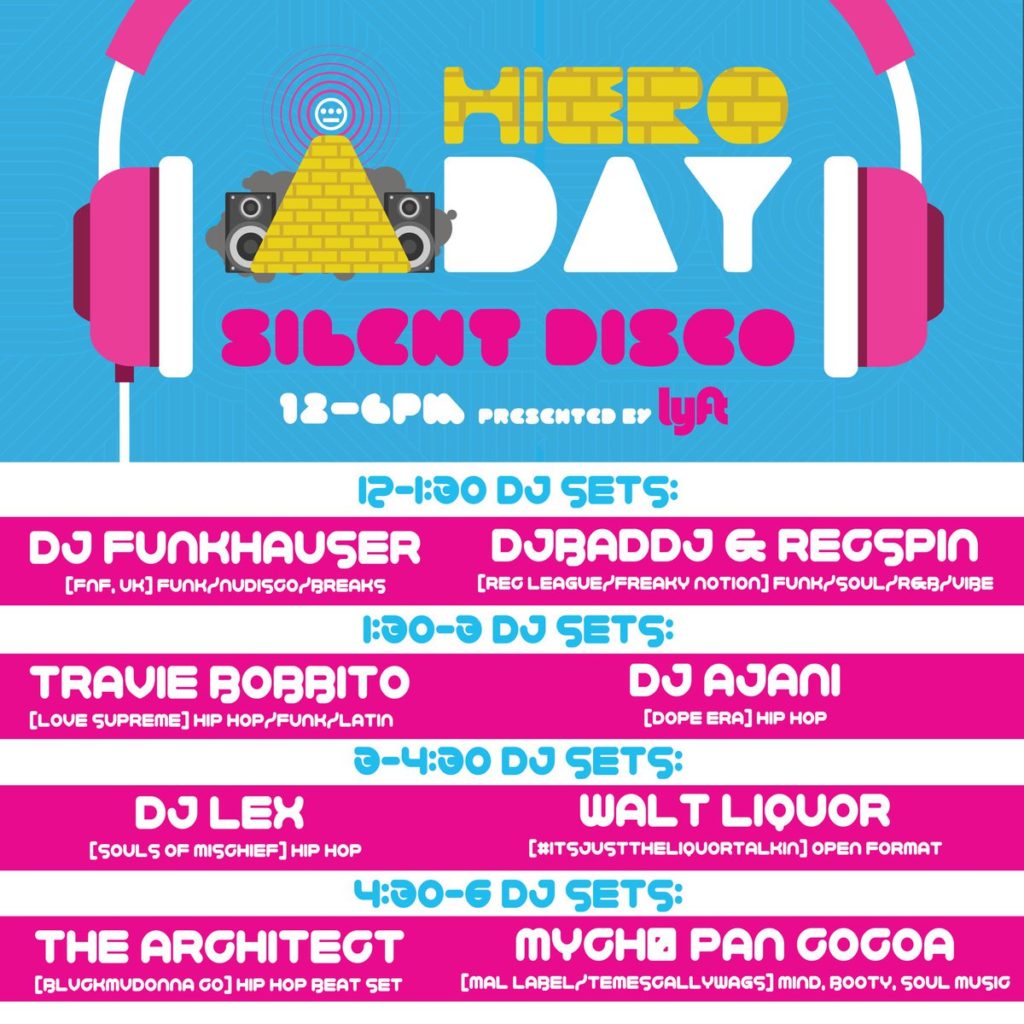 One of the many on-site vendors will be BeastMode the pop-up store from Oakland resident and current Raiders running back Marshawn Lynch. Visit this shop to pickup a hat, hoodie, or t-shirt.
Hieroglyphics
The main attraction at Hiero Day is, of course, Hieroglyphics, a group that has been an influential force in underground music for more than two decades. The group created their own indie empire and local label, Hiero Imperium Records, which is owned and operated by Del The Funky Homosapien, Casual, Pep Love, Domino, and the Souls of Mischief (made up of A-Plus, Opio, Phesto, and Tajai).
The inaugural celebration took place back in 2012 on September 3 as a nod to the independent hip-hop collective's popular album, 93 'til Infinity. Hiero Day plays an integral role in the current Oakland music festival culture. It is recognized for fostering a unifying atmosphere while maintaining a commitment to groundbreaking music and community development.
Travie Bobbito
One of the performers on the silent disco stage is San Francisco DJ Travie Bobbito, who is sure to bring the funky and soulful vibes.
https://youtu.be/O8nxILkJgJ8
Rayana Jay
Bay Area native Rayana Jay was in attendance at Hiero Day at the first annual event back in 2012 and is now taking the stage. The 23-year-old Richmond R&B singer-songwriter has a new EP Morning After drops on September 15. She was recently named a woman to watch by KQED thanks to her neo-soul approach to music and heartbreaker lyrics about black love.
Toro Y Moi
Chaz Bundick is the front man for the group Toro y Moi, a new wave group that recently released their fifth studio album, Boo Boo, back in July via Carpark Records. The band's latest genre-bending sound incorporates elements of 80's soft rock, synth-infused R&B, and electro boogie.
https://youtu.be/Q_BUlRArIIw
Lil B
One of Chaz Bundick's biggest musical influences is Lil B, who is also playing at Hiero Day this year. The lead singer for Toro y Moi once said, "If I had to pick one person that really made people not care about how a certain genre of music sounds, it was Lil B. He made hip-hop look at itself in the best way possible, and that's a great model for all genres of music."
Lil B, who is a Golden State Warriors fan, is probably most well-known for his verbal curses on athletes like James Harden. However, his musical abilities take it to the next level.
Tickets for Hiero Day cost $50 for general admission and $100 for VIP passes. There will be free bike valet on-site for those that ride to the event and Lyft riders can redeem a $10 ride credit using the code: HIERODAY17.
Related content: Then and Now with Hip-Hop Collective Hieroglyphics
As a preview for last year's event, we interviewed rapper Casual and Souls of Mischief member Tajai, who gave us some fresh perspective on the Oakland hip-hop music scene and the history of Hieroglyphics.