After heading over to Trick Dog to get a first-hand browse through their award-winning new menu, and ordering up a kick-ass cocktail, we will be ready to take on this weekend. Between environmental soundscapes at Land's End, Crashing Hotels' album release party in a mansion, to the Gilroy Garlic Fest, here are our top picks for the weekend!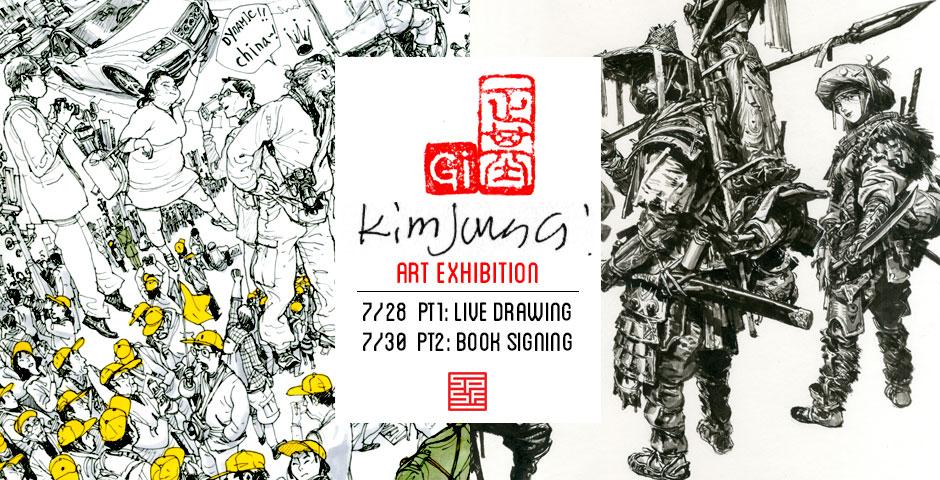 Kim Jung Gi Solo Show, Live Drawing & Signing Events at Sketchpad Gallery
It's not every day that a world-renowned artist like Kim Jung Gi is in town. This South Korean artist is known for his uncanny ability to create complex illustrations—without any reference or guidelines. He has gained himself quite the cult following and you really have to see him working in action to believe it. On Friday, you can catch a live drawing demonstration and on Sunday there is a separate book signing event. The gallery will also feature a solo show by Kim Jung Gi.
Admission to the live drawing event is free, however, Sketchpad Gallery is selling two exclusive, limited edition prints by Kim Jung Gi. Purchase of either print will get you on the guestlist for early entry at 5:30-7 early entry, a sneak preview of the show, and the best viewing locations.
Friday, Sketchpad Gallery, Kim Jung Gi: Live Drawing, 7-10 pm
Sunday, Sketchpad Gallery, Kim Jung Gi: Book Signing, 2-5pm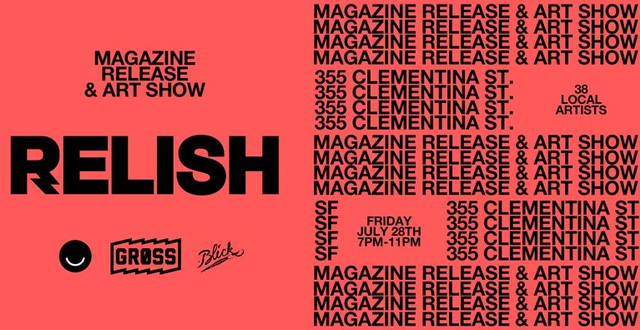 Relish: SF Bay Area Magazine Release & Art Show
Relish is the newest magazine produced by Gross Mag. Their last magazine was a visual treat packed with stickers—with hidden content underneath said stickers. The cleverly-designed edition, plus a new face in the printed magazine world, put Gross Mag on our radar. Now, the Gross Mag team is releasing this edition with a focus on 38 artists who were selected from hundreds of submissions sent through Ello. The release party and art show, featuring artists from the magazine, is today.
Friday, American Bookbinders Museum (SoMA), Free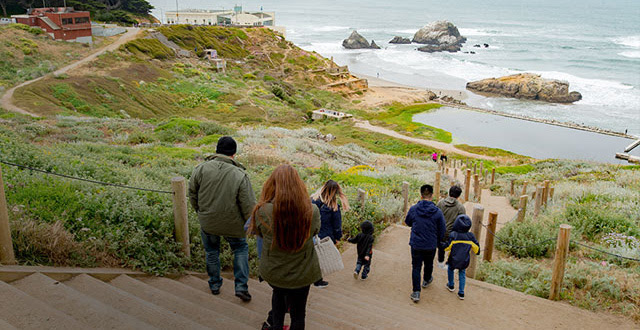 Free SF Jazz Festival Outdoor Percussion Performance
For a trippy, sound meets nature, experience in "sonic geography," head out to Sutro Baths and Lands End for John Luther Adams' Inuksuit. Adams is a Pulitzer Prize and Grammy Award-winning composer and has designed this large-scale performance for up to 99 percussionists, each placed singly or in small groups throughout a large open space. As you move throughout the area, different performers will come to light, and the music will become intermixed with the sounds of the natural space. For example, the rustling of leaves, bird songs, or the ocean waves, all become a part of the audio/visual experience.
Inuksuit is presented by SFJAZZ, the Golden Gate National Parks Conservancy, and the National Park Service. This event is part of their Art in the Parks and Tunes on Trails program.
Saturday, Lands End, Free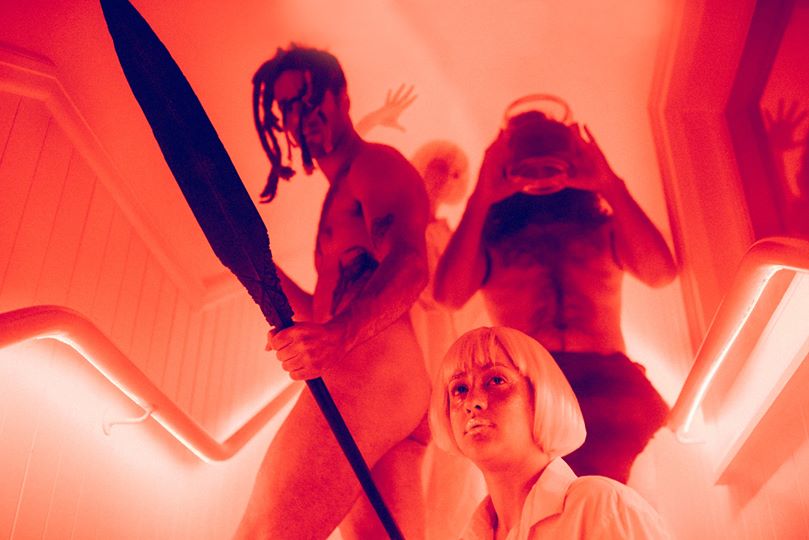 Crashing Hotels' Exploration Exploitation: Album Preview Party
Dubbing their sound as "eletro-goth," San Francisco band Crashing Hotels' is releasing their latest album with a full-on sensory-packed experience…in a mansion.
The release party for their latest album, Exploration Exploitation, is taking place at the historic Archbishop's Mansion in Alamo Square. On top of this being a rare glimpse into the mansion, 8 rooms will be designed to capture the physical essence of each of the eight songs on the new album.
Saturday, Archbishop's Mansion, Free (RSVP Recommended)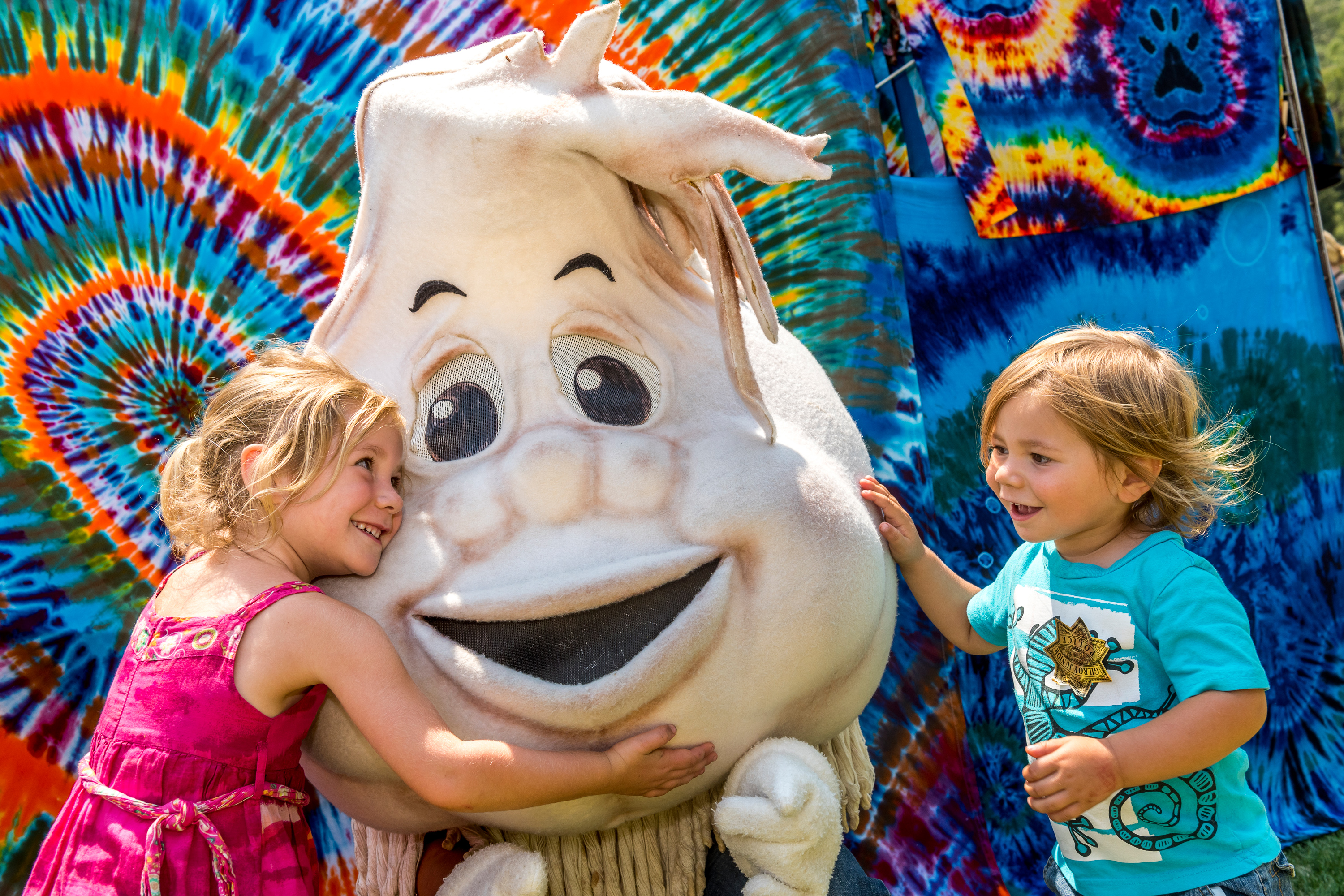 The annual tribute to all things garlic returns for its 30th year in Gilroy, the world's garlic capital. Gilroy is about an hour and a half drive from San Francisco. Head out there for some warm weather, snap a photo with Herbie the garlic mascot, and chow down on some locally-made garlic-filled delights.
Friday, Saturday & Sunday, General Admission $20
Want to know what else is going on? Click here for the full calendar of events. Subscribe to the newsletter to stay in the know.