Flower Piano Returns to the SF Botanical Garden in Golden Gate Park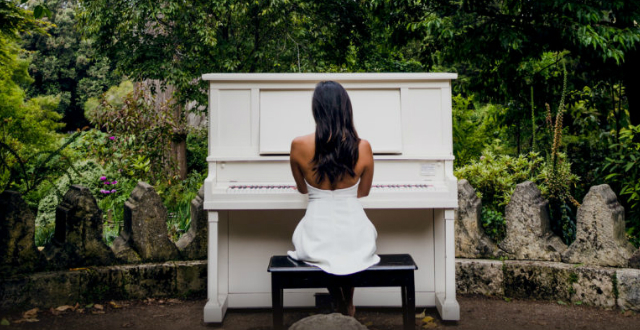 Back for its third consecutive year, Flower Piano invites visitors to experience a special 12–day long, spontaneous community event. Beginning July 13 and running through July 24, anyone can play on the 12 pianos that will be placed at dramatic, picturesque locations throughout the San Francisco Botanical Garden's 55 acres of greenery.
The pianos are available to play between 9am and 6pm every day, except during scheduled performances. Flower Piano is made possible through a collaboration with Sunset Piano, a multi-disciplinary group artists who promote piano culture. Pianos are out in the open, free to view or play, following regular admission to the Garden (which is free for members and San Francisco residents with proof of residency and costs $8 for non-resident adults).
In addition to the open pianos throughout the entirety of the event, this year's program also has three dedicated events:
Twelve Pianos Film Screening
Saturday, July 15, 7pm
Purchase Tickets ($12 each)
The Garden will host a special screening of the documentary film Twelve Pianos. Following the movie will be an intimate Q&A with Dean Mermell and Mauro Ffortissimo, who are the co-directors of Sunset Piano. Proceeds from this event will benefit Flower Piano.
Member Event
Thursday, July 20, 6-8pm
Become a Member
Members can enjoy exclusive access to the pianos on this with complimentary drinks and snacks. Consider becoming a Botanical Garden member. The membership includes year-round benefits, such as skipping the weekend lines with expedited member entry at the Main Gate, plus the ability to bring a complimentary guest on every visit.
NightGarden Piano
Saturday, July 22, 7:30-10:30pm
Purchase Tickets ($40 each)
This new event is a special evening where beautifully lit pathways will guide visitors to pianos. There will be performances by Sunset Piano all-stars and open pianos to play. Food and drink will be available for purchase and all proceeds will also help to fund Flower Piano.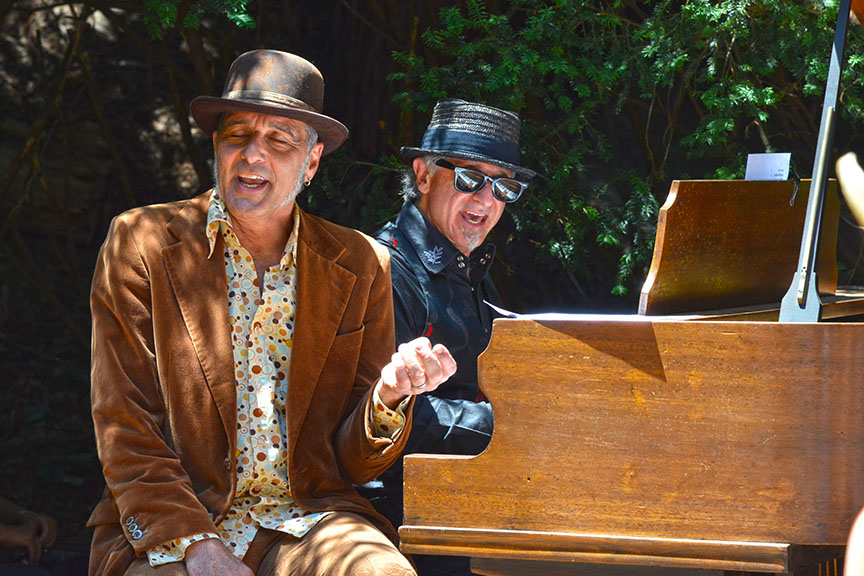 Photo via Sunset Piano, Natalie N Photography
Anyone can donate to the Flower Piano crowdfunding campaign. Special events are associated with giving levels, so donate today and spread the word.
If you are interested in volunteering during Flower Piano, click here to sign up, or email [email protected] for more information.
Related article: Things to Do in Golden Gate Park, Plus 8 Lesser-Known Facts