3rd Annual Sound Summit on Mount Tam Invites Phil Lesh & Bob Weir as Headliners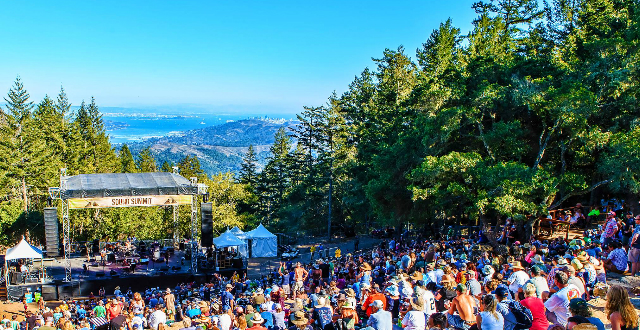 The date for the third annual Sound Summit has been confirmed! The annual benefit concert for Mount Tamalpais State Park will take place on Saturday, September 9 at the Mountain Theater in Mill Valley. The event's purpose is to inform the community about the resources and needs of Mount Tam, through a celebration of music, arts and nature—as well as raise money to support the pristine environment.
Sound Summit is a one-day, outdoor festival produced as an annual fundraiser for State Park by Roots & Branches Conservancy, a not-for-profit organization. Sound Summit happens at the Mountain Theater in Mill Valley, a 4,000-seat natural stone amphitheater with miraculous views of San Francisco Bay.
June 19 Update: The event's organizers channeled their inner hippie to celebrate the 50th anniversary of the of both the Magic Mountain Festival and the Summer of Love in fitting fashion. Two pillars of the Grateful Dead, Phil Lesh and Bob Weir, will join forces to headline an eclectic day of music high above the Bay on the slopes of Mount Tamalpais.
Also performing this year are Jim James from My Morning Jacket who will make a rare solo performance, as well as sharp-witted indie singer-songwriter Jenny Lewis, New Orleans' ever-joyful Preservation Hall Jazz Band, and Bay Area favorite, Vetiver. More acts will be announced in the coming months. Returning as the day's dynamic Masters of Ceremonies are the charismatic Bay Area radio personalities Murph & Mac (aka Brian Murphy and Paul McCaffrey). See below for the current lineup poster.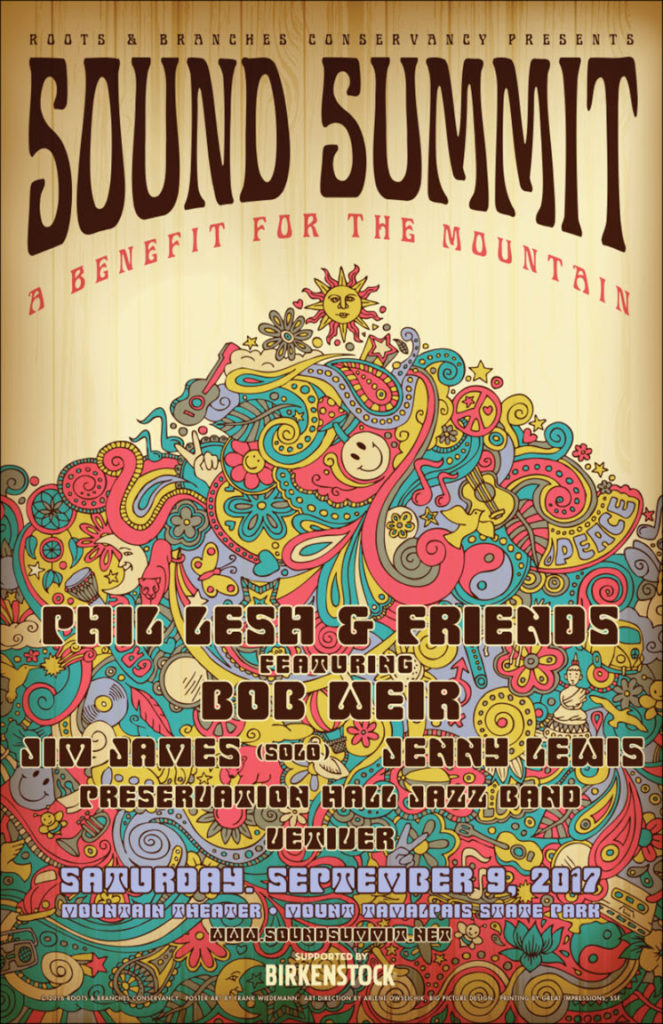 Last year, Sound Summit was able to donate $60,000 to Mount Tamalpais thanks to performances by rock band Wilco, Mexican-American rockers Los Lobos, jazz fusion act Bill Frisell's Guitar in the Space Age, and blues rock group The Stone Foxes, among others.
The inaugural summit saw performances by blues rockers Tedeschi Trucks Band, New Orleans singer-songwriter, pianist and guitarist Dr. John, alt-country band The Mother Hips, The Portland Cello Project, The Mother Truckers, and special guest Bob Weir. Check out our interview with the event's founder and architect Michael Nash.
+++ Sound Summit
Saturday, September 9
Mountain Theater, Mount Tamalpais State Park