Sound Summit Brings Together Music, Education and Funding to Mount Tam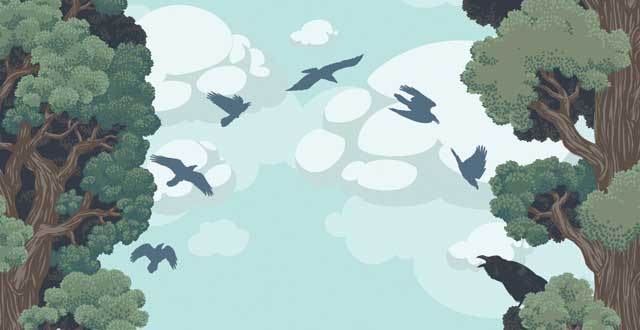 The inaugural Sound Summit happening on Saturday, September 19 is a unique music festival taking place at the outdoor amphitheater located inside Mount Tam State Park, as a celebration and benefit for Mount Tam. (Aka Mount Tamalpais, for those that might not be in the know.) In partnership with the state park, Sound Summit offers a robust music lineup featuring blues rockers Tedeschi Trucks Band, New Orleans singer-songwriter, pianist and guitarist Dr. John, alt-country band The Mother Hips, The Portland Cello Project, The Mother Truckers, and recently announced special guest Bob Weir. The purpose of the event is to inform the community about the resources and needs of Mount Tamalpais, through a celebration of music, arts and nature, as well as raise money to support the pristine environment.
We spoke to Michael Nash, the founder and architect of the Sound Summit, on how he developed the event, the biggest needs of Mount Tam, and what to expect from the one-day festival on the mountain.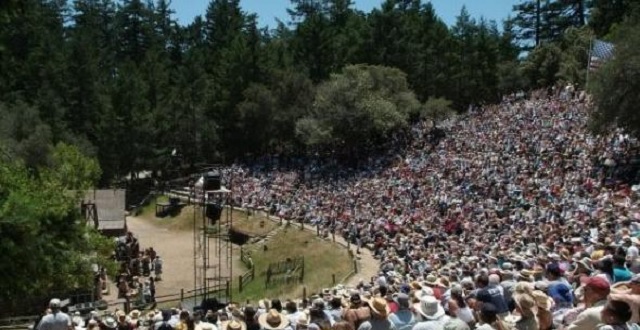 What was the motivation behind Mount Tam Jam in 2013?
Because the State Parks were in the midst of a fairly significant budget crisis, the motivation of Mount Tam Jam was to act locally and raise funding, as budgets had been slashed across the board across the state. Mount Tam's resources were cut, as were all state parks. It was an act by someone heading a not-for-profit to try to find a way to build resources for the mountain in a celebratory fashion.
I was contacted because they weren't music people and they wanted someone with music knowledge and familiarity with the area. I've lived here for decades, this is my backyard. The motivation was to try to respond in a creative fashion.
What is different about Sound Summit in 2015?
Sound Summit sort of resulted as an extension of Tam Jam. As a music professional and a local, it was a really fulfilling experience to produce Mount Tam Jam. It was a win-win for the audience and the artists. The press loved it, the parks gave it high marks. It felt like something that should happen in this community, both to celebrate the mountain and raise funding for it, as well as a community event, for people in Marin and for people all over the Bay Area. It's such a beautiful, underutilized venue that it seemed it would be a great thing to continue.
I was moved emotionally and felt this should go on. With the same structure, spirit, and intention, I formed a 501(c)3 called Roots and Branches Conservancy with some great colleagues and we launched this initiative to do it again. What I've found is that there has been such great and so much unsolicited community support. It was evident to me that this was resonant for a lot of folks, for music people, and people in the community.
How did you get KNBR radio hosts Brian ("Murph") Murphy and Paul ("Paulie Mac") McCaffrey to agree to emcee the Summit?
It's funny – they had me on their show for a five-minute interview for Tam Jam. That was a lot of fun for all of us. Brian Murphy is a longtime Mill Valley resident. Paul McCaffrey lives in San Rafael. For this year, I thought I should let them know that Sound Summit was happening. I sent them an email and they said they had just learned about it and they invited me back on the show. It was a very fun, very funny few minutes and I was able to broadcast out to their listeners. While speaking with them on air, I thought they would be great emcees on the show. Following my appearance, I wrote to them and said this is either a crazy idea or a brilliant idea or somewhere in between. They responded immediately that they were in. It was serendipitous and organic.
We'll also have 60's icon Wavy Gravy doing some band introductions from the stage.
What types of amenities and entertainment will be available beyond the musical performances?
This year we're focusing primarily on music. We have five acts and have just added Bob Weir as a special guest. We've also added a young local musician named Caroline Sky to open the show at 11am, as supporting youth in the arts is part of our mission. We'll have food vendors and of course beverages and all that.
Beyond that, the only other presence will be educational. We'll have a Friends of Mount Tam trailer, so we can educate people about things they likely don't know about the mountain and all sorts of adventures they offer, from moonlight to daytime hikes, astronomy nights to stargazing, and more. They are a great resource for learning about the mountain. The other information booth belongs to the Tamalpais Lands Collaborative, which is also known as One Tam, which is a recently formed collaborative of five land management agencies pooling their resources to take on large-scale projects on Mount Tam. That's a very interesting evolution and it involves the National Parks Service, California State Parks, the Marin Municipal Water District, the Golden Gate Parks Conservancy, Marin Open Space District and Parks.
My focus is what's happening on Tam. What can people learn about Tam? What's going on, what are its resources, what are its needs? How can people get involved in volunteer programs? I want it to be as much of an awareness raising experience as I do for it to be a fundraising experience. We're honing in on those two agencies to provide info to people.
Harry Duncan, who is a longtime Bay Area music personality at KCSM, will be spinning cool roots and rhythm tunes. In years to come, I hope to broaden the festival in ways to make it more colorful and engaging. Ideally, if it's possible, I would love to expand it to two-day event in the future to raise more money for the mountain and take advantage of the infrastructure we built to make it more worth the effort. That's down the line and we'll take a look at that.
What's your favorite hike at Mount Tam?
Picking a favorite hike is like picking a favorite ice cream. I'm more of a guy who says everything is great and different. Sometimes I like to go down Steep Ravine trail, just because it's unique in the woods and shady. Other times, I love hiking the Matt Davis trail in the spring with all the wildflowers, which goes down to Stinson beach. There're so many trails. Those are two that speak to me in different ways because of my experiences there.
Why is Mount Tam so important to you?
I moved here when I was a teenager and I was sort of amazed at the amount of lands that had been set aside for public use here. Not just Mount Tam, but the National Seashore, the Headlands, everything in Marin that's protected. Protected land is rare these days, and to have moved to a county that has so much of it was a powerful experience for me. I lived in Mill Valley at the foot of the mountain and I was up there all the time with my girlfriend and my friends. I thought, wow, this is kind of a wonderland with the ocean just beyond it.
When I met my wife, I learned she had grown up in Mill Valley and ran cross country for Tam High School. She ran up the mountain all the time. We also raised a son here who is now in high school in Mill Valley. He grew up all over the watershed and the mountain, not just with us but with his school. Dare I say it's really a family backyard for us and it's really a family backyard for so many people here. That's what great about the event. This is our collective backyard. It's a special spot in the neighborhood. It has deep resonance and meaning to people.
The mountain has a great history. In 1967, there was something called the Magic Mountain festival with 20+ bands, and it was a week before the Monterey Pop Festival. It is credited with being the first outdoor rock festival in America. That was in June in 1967. They had bands like the Doors, Jefferson Airplane, the Byrds and others. We have pictures on our Facebook page and website of that event shot by local Mill Valley photographers. The mountain theater is hallowed ground in the music world, as well as a beautiful spot in it's own right.
I feel Sound Summit is part of that historical legacy. It's being sponsored by our nonprofit organization, Roots and Branches Conservancy. Our mission is the conversation of natural resources, both physical and cultural. Towards that end, we try to create intersections between the environment and the arts to their mutual benefit. That's what Sound Summit is in a nutshell. What's unique about it is that it allows us to bring artistic resources to the very place we're supporting.