Dive Into Summer With These 5 Upcoming Poolside Parties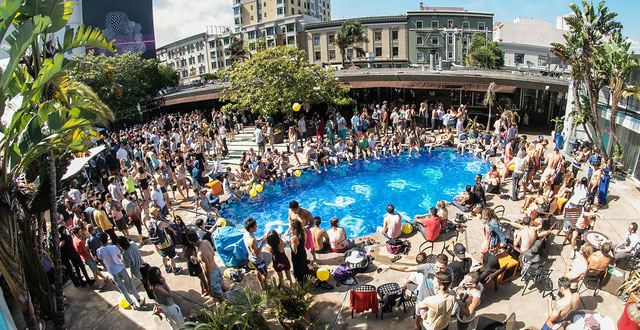 San Francisco has already been blessed with some gorgeous beach and poolside weather, teasing us through the spring season with spotty previews of what to expect this summer. Golden Gate Park has hosted a slew of bounce houses and cookouts while a few sunset silent discos have kicked up sand at Ocean and Baker Beach. But this fast-approaching weekend is San Francisco's official summer kick-off with the annual Bay To Breakers event. Though the event runs the city all the way to Ocean Beach, the brisk beach breaks are rarely enticing enough to lure in anyone but overheated participants of the 12k race. For those rockers and ravers looking to get wet, however, The Phoenix Hotel is the place to party.
The historic hotel—attached to Chambers lounge and restaurant—is known for hosting rockstars and icons from Kurt Cobain to the Red Hot Chili Peppers. With a pool and a propensity to party, The Phoenix is the summer oasis in the heart of San Francisco's Tenderloin District that you must keep on the radar. Here's five not-to-be-missed poolside parties at the Phoenix this summer.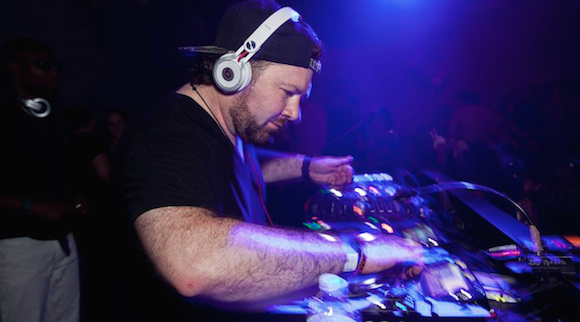 May 21st – Summertime Radness w/ Shiba San –  (Tickets, $35)
As the brave, the boozy, and the naked engulf the panhandle and run the streets from Hayes Hill to Ocean Beach, make sure to dip into The Phoenix for some wobbly bass, compliments of French producer, Shiba San. This Dirtybird affiliate exploded in 2014 with his mega-hit, "Okay."
June 4th – The Skinny Dip w/ Hayden James & JackLNDN (Tickets, $30-35)
After his first single in 2013, "Permission To Love," the Sydney-based producer Hayden James has supported Odesza on a tour of North America and accrued tens of millions of listens between Spotify and Soundcloud. Secure your pool pass for this party ASAP!
June 18th – Summertime Radness w/ The Magician (Tickets, $35-40)
Belgian producer, Stephen Fasano, is The Magician, famed for his rework of Lykke Li's "I Follow Rivers." Last year, he was recruited by 1015 Folsom to contend against the city's many Halloween parties. Catch The Magician and see what happens with the summer vibes now on his side.
June 25th – Mighty Real Poolside Pride (Tickets, $30)
What better way to spend your Pride Weekend Sunday than splashing around the Phoenix with Def Mix masters, Quentin Harris, Hector Romero, & Tedd Patterson!?
July 9th – The Skinny Dip w/ Sweater Beats & Bearson (Tickets, $30-35)
Brooklyn-based producer, Sweater Beats, is inbound to the Bay to keep these poolside vibes strong through the summer into July. He's recently released three fresh singles, on par with the cinematic future bass style that's gained him the limelight. Catch Sweater Beats accompanied by Bearson at the Phoenix on July 9th.