Here's what's up for the weekend! Between the largest plant sale in the Bay Area going down in Golden Gate Park, a massive free outdoor hip-hop party in Berkeley, and a chic poolside party on Sunday, there will be plenty of opportunities to get some sunshine and a Vitamin D reboot this weekend. Here's what's up. Also, don't forget the sunscreen!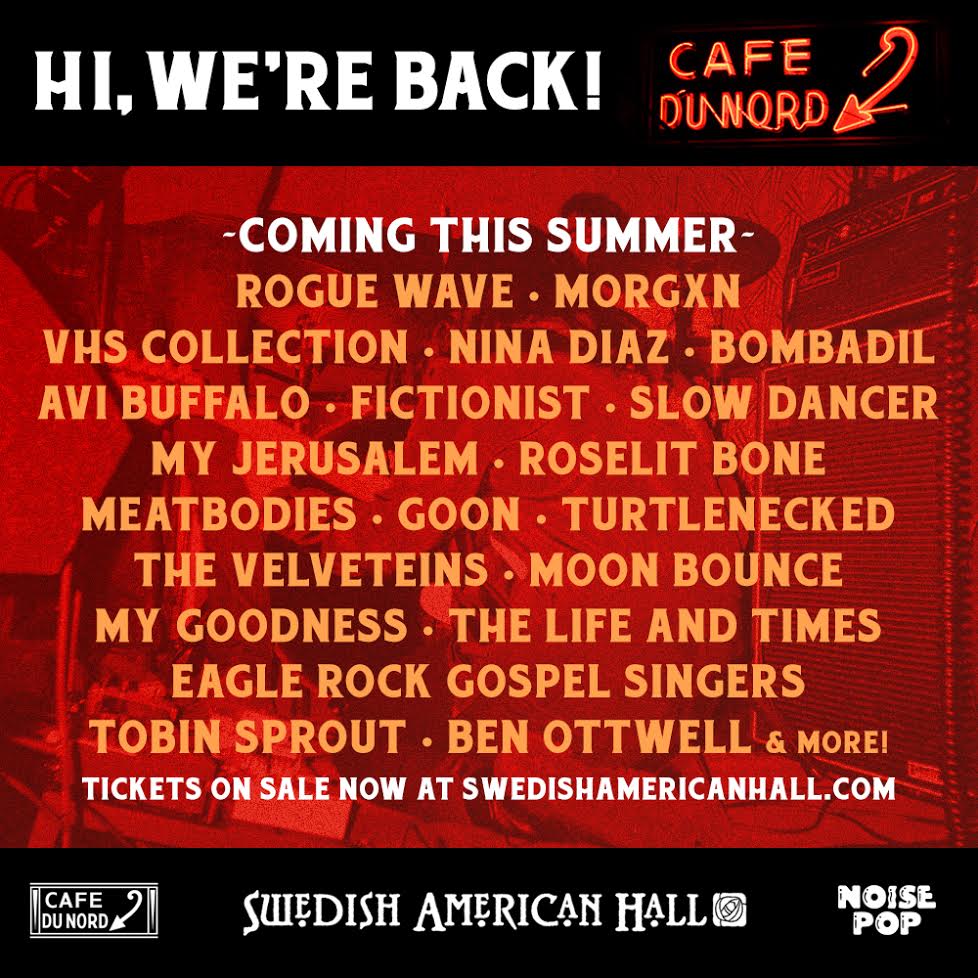 Ghosts and Shadows: 111 Minna's unveils a new exhibit of haunting mixed media drawings by Michael Reedy and Scott Tulay. Reedy's work was recently on view at the prestigious Scope Art Fair during Miami Art Basel. And several of Michael's works were included in the books Dark Inspirations II by Victionary Press and Anatomy Rocks by Cernunnos Press.
Friday, 111 Minna, Free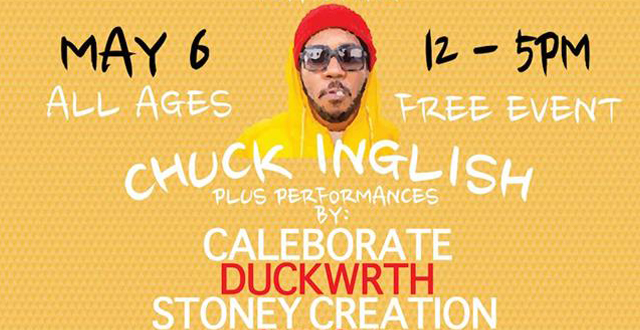 21st Annual Hip Hop in the Park: Chuck Inglish, Caleborate: Known as the longest running hip hop concert in Northern California, Hip Hop in the Park brings Chuck Inglish, Caleborate, Duckwrth and a number of local acts together for this family-friendly event. True to form, a day of hip hop would not be complete without some B-boy element and graffiti artists creating live pieces.
Saturday, People's Park, Berkeley, Free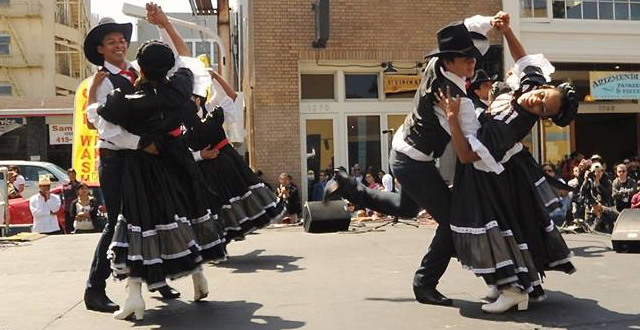 SF Cinco De Mayo Festival: Mission Neighborhood Center's 13th annual San Francisco Cinco de Mayo is the city's cornerstone Cinco de Mayo celebration. Enjoy Mexican-American culture at this classic Mission event. Listen to live music and find vendors intermixed throughout the trendy, main thoroughfares, occupying Valencia Street between 21st and 24th Streets. Over 65 vendors are expected to participate, bringing together diverse food options, arts and crafts. Oh, and there is a beer garden. Salud!
Saturday, at Valencia between 21st and 24th, Free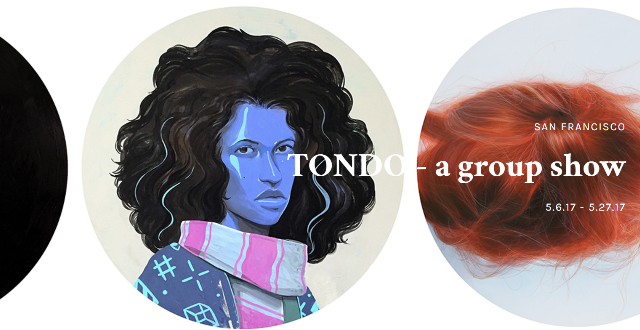 Spoke Art's Opening of "Tondo": This art show is far from square!…Because it features all round pieces. Sorry, couldn't resist the dad joke. Puns aside, Spoke has invited over 50 of their favorite artists to each create something in this round format. And, knowing these artists, the results are expected to quite diverse and impressive.
Here's the list of artists: Peter Adamyan | Bagger43 | Jonathan Bergeron | Robert Bowen | Brandon Boyd | Stephanie Brown | Bumblebee | Adam Caldwell | Sandi Calistro | John Casey | Peter Chan | Damian Chavez | Nomi Chi | Dan Christofferson | Charles Clary | Cannon Dill | Dulk | Jason Edmiston | Jayde Fish | Jeremy Fish | Greg Gandy | Sergio Garcia | Frank Gonzales | Greg Gossel | Serge Gay Jr. | Happy D | Evan B Harris | Brandon Holt | Christine Hostetler | Zoe Keller | Caia Koopman | Alex Louisa | Cathy Lu | Ryan Malley | Jen Mann | Jeremy Mann | Caitlin McCormack | Meggs | Jose Mertz | Nadezda | Joanne Nam | Reuben Negron | Nicomi Nix Turner | Chelsea O'Byrne | Meryl Pataky | Daryll Peirce | Relm | Matt Ritchie | Jessica So Ren Tang | Amy Sol | Kevin Earl Taylor | Henrik Uldalen | Roos Vandervliet | Wiley Wallace | Helice Wen | Alex Yanes | Lauren YS | Kate Zambrano
Saturday, Spoke Art, Free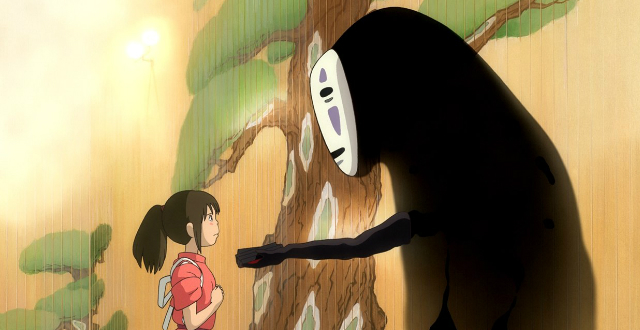 SFindie & CyberiaVR present Spirited Away: If you feel like you need to escape the outdoor parties and festivals for a moment and go chill in a dark room, this might be just the escape you were looking for. Melt into this Miyazaki classic on the big screen in Japantown. Stick around for dinner afterward and stock up on delicious Japantown snacks while you're at it.
Saturday, New People, 5pm, $15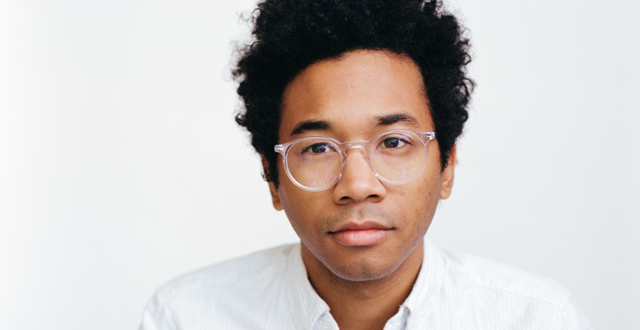 Toro y Moi Pool Party presented by DJ Dials is taking place at the Phoenix Hotel, a trendy motor lodge in downtown SF. Somehow adding a pool to a daytime party is the magic ingredient to maximum posh points, and this is no exception.
Sunday, Phoenix Hotel, $25, Tickets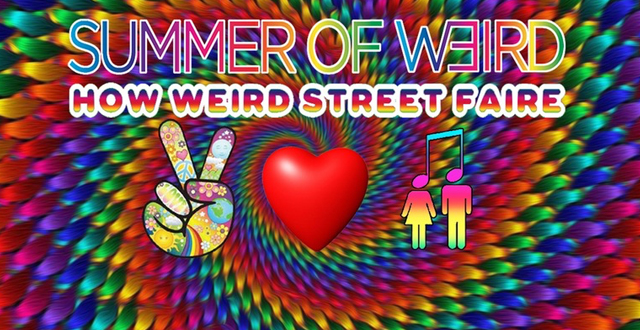 How Weird Street Faire: If you've lived in SF for any amount of time, you know that dressing way outside "normal" clothes is kind of normal – in its own SF way. How Weird is one of those occasions to get weird, dress up and prepare to see some bizarre things. This year's theme serves as a tribute to the 50th anniversary of the Summer of Love.
Here are some photos from 2016's How Weird shenanigans.
(All photos by Gabriella Gamboa.)
Sunday, at Howard and 2nd, $11-$50, Tickets
Want to know what else is going on? Click here for the full calendar of events. Subscribe to the newsletter to stay in the know.