San Francisco Botanical Garden's 50th Annual Spring Sale in Full Bloom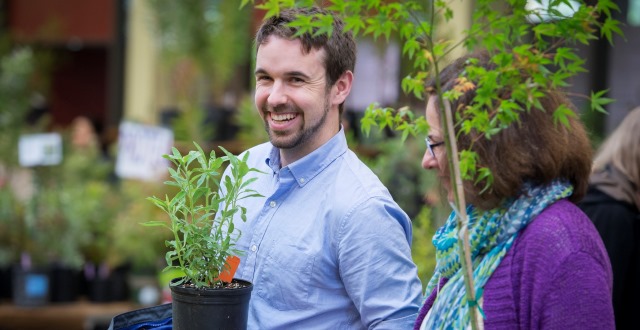 Those looking for lush additions to their gardens should consider checking out the annual spring plant sale at the San Francisco Botanical Garden. Considered the largest plant sale in the Bay Area, more than 20,000 plants, representing 2,500 different varieties, will be available for purchase. And aside from this being an awe-inspiring event for garden hobbyists, plant lovers and curious locals, the 50th-anniversary serves as an important fundraiser for the garden.
The perennials, shrubs, succulents, and other more unusual finds in the prized plant area are all for a good cause. Proceeds from the sale help support learning and engagement opportunities for nearly 400,000 annual visitors, Northern California's most comprehensive horticultural library, an extensive volunteer program, and programming for more than 13,000 children each year.
The sale makes available to the public a wide variety of plants propagated from the garden's own collection, which means they are not available at other regional plant sales or commercial nurseries. There will also be additional offerings, including complimentary garden tool sharpening and a special "Ask a Master Gardener" station manned by the Master Gardeners of San Mateo and San Francisco Counties. There will also be some hands-on fun for kids at the succulent planting activity area.
The Annual Spring Plant Sale is also the largest of the Garden's own monthly plant sales. Other sales take place on select Saturdays throughout the year, so if you like this event, be on the lookout for the more casual sales throughout the year. Beat the crowds by becoming a member of San Francisco Botanical Garden Society and attending the Member Preview Sale and Silent Auction on Friday, May 5 from 5-8pm. Members can bid on a curated selection of the Garden's unique, rare, and prized specimens, as well as shop the sale in its entirety a day before the public.
+++ 50th Annual Spring Plant Sale
San Francisco Botanical Garden in Golden Gate Park
Saturday, May 6
10am–2pm
For more information, visit the SF Botanical Garden website