Here's what's up for the weekend. Between Gray Area's 100 Day No Ban Dance Party, Dennis Rodman and Mike Tyson in the same building, and a bunch of art galleries in town for Art Market, there's a ton going on. Here are some of our top picks. Prepare to get informed, get cultured and dance your butt off.  ✓✓✓
REZZ: If dark, eerie and atmospheric tracks resonate with you, then you'll dig REZZ. This Canadian DJ/producer's her unique spin on underground Techno has caught the ears of Deadmau5 & Skrillex—and she's only 20 years only. Find out what all the music blogs and publications are buzzing about.
Friday, 1015 Folsom, $23-26, Buy Tickets
Serge Devant: Exposed to electronic music at an early age, equipped with a classical music education, this New York DJ developed an insatiable taste for music and 24-hour nightlife. Devant frequented local New York haunts like the legendary Sound Factory, Twilo, and Tunnel when he was just 16 and was inspired by the scene and championed by the likes of Damian Lazarus. Once part of Ultra Records, Devant has recently released tracks on Hot Since 82's acclaimed label Knee Deep in Sound, has more new music upcoming on Yousef's imprint Circus, and then again on Crosstown Rebels later in the year.
Friday, Halcyon, Get on the Guestlist, Free before 11pm with RSVP 
Cesar E. Chavez Day Parade & Festival: Cesar E. Chavez was an American labor leader and civil rights activist who, with Dolores Huerta, co-founded the National Farm Workers Association in the '60s. The Parade will start at 11am. Music, entertainment, arts and crafts, will be happening until 6pm.
Saturday, on 24th Street, Free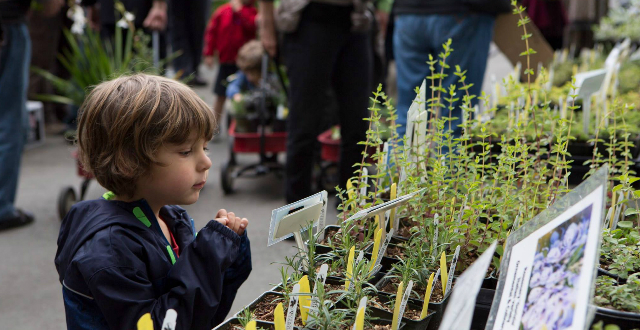 UC Botanical Garden Spring Plant Sale: So you killed most of your other houseplants already? Okay, well, we're not here to judge you. Just to remind you that studies show homes with plants are generally happier and healthier. Get a new plant to add to the mix. Maybe try a new type of plant—succulents are tricky buggers—try something leafy and/or drought-tolerant.
Saturday, UC Botanical Garden, Free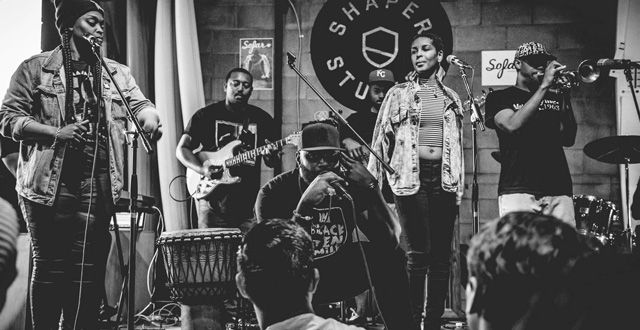 Southside Festival: This indoor music festival in Bayview is just off Third Street, and is a great excuse to grab a beer, as well as an excellent chance to acquaint yourself with the neighborhood musicians and local businesses. Check out the Egbert Ave murals and keep an eye out for Cameron Moberg creating a new mural during the festival.
Saturday, Laughing Monk Brewing, Free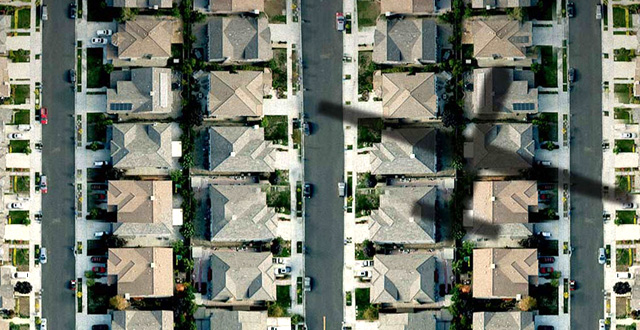 Outdoor Film: National Bird: Skipping right past the Rom-Com and straight to the "shit you should know" category, we have National Bird. Considered a "deeply disturbing look at drone warfare" by the Washington Post, this film follows the harrowing journey of three U.S. military veteran whistleblowers determined to break the silence surrounding America's secret drone war. Bring a jacket and get educated at this free outdoor screening.
Friday, Proxy SF, Free

stARTup Art Fair: For the entire weekend, Hotel del Sol transforms into a full-on contemporary art fair. See thought-provoking artwork, chat with the artists and hang poolside with fellow art enthusiasts at this swanky, yet casual affair. Read more and preview the work here
Friday – Sunday, Hotel del Sol, $15, Buy Tickets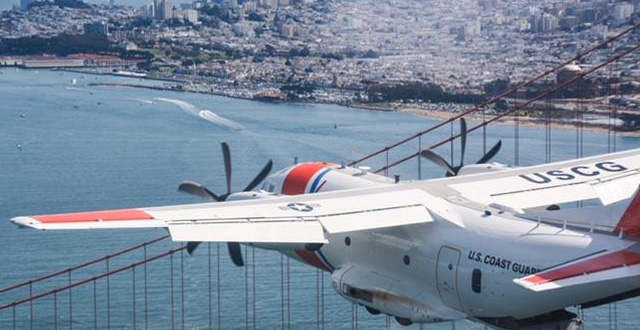 Festival of Magnificent Machines: If you know a kid (or adult) who goes crazy for things that fly or on wheels, then this showcase of 2,000 driving, flying and working machines is going to blow their minds. Cool cars, tricked out trucks and motorcycles, vintage warbirds, military and SWAT vehicles, vintage police cars, world-record streamliners, antique engines and tractors, helicopter and plane rides,  and custom bicycles will be on display.
Sunday, Half Moon Bay Airport, $0-$25, Tickets at the door
Want to know what else is going on? Click here for the full calendar of events. Subscribe to the newsletter to stay in the know.