The Weekend of Contemporary Art: stARTup Art Fair & Art Market Return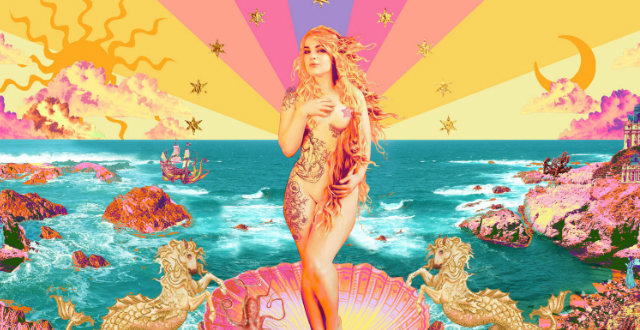 Art shows are always aplenty in this city but the modern and contemporary art genre are expected to take center stage this weekend as Art Market, embarks on Fort Mason with a full list of high-profile galleries. Closeby, stARTup Art Fair, will also be opening up the many rooms of Hotel del Sol for a weekend of art festivities. Here's the 411 to get you acquainted.
Art Market Productions is a contemporary art heavy-weight. The group is currently producing six art fairs through the U.S.—Art on Paper in New York, Art Market San Francisco, Market Art + Design, Seattle Art Fair, Texas Contemporary, and Miami Project—and draws both national and international galleries that you'd be hard-pressed to find and visit all of them individually.
65 galleries, specializing in modern and contemporary art from around the world will make its way to Fort Mason's Festival Pavilion. Amidst the photo-worthy large-scale installation pieces and endless corridors of art, be on the lookout for SF Bay Area staples, including Hashimoto Contemporary, Ever Gold [Projects], Spoke Art, Johansson Projects and Chandran Gallery.
While big-time art buyers might be droppin' the extra zeros for paintings at Art Market, stARTup Art Fair might be the more accessible option for those looking to interact directly with artists and maybe start a bit more modest art collection of their own.
stARTup Art Fair takes place at Hotel Del Sol, a '50s motor lodge turned chic boutique hotel in the Marina District. The hotel is further transformed for this weekend as each room is mostly cleared of its usual furniture and cleverly repurposed as individual art spaces.
stARTup, which also runs art fairs in Los Angles and Chicago, shifts the focus away from established galleries and more toward individual artists, in the hopes that they can more directly interact with buyers and offer a more intimate experience for viewers.
Artists who rent these spaces first apply to participate and are selected through a review process. The final list is created through a panel of curators, gallerists and professional artists who are looking to offer a balanced offering both a diverse and thought-provoking range of work. And while there is no cookie-cutter formula on "good art", the large selection of artists will most likely result in something that resonates with you. There are drinks at the poolside bar.
stARTup Art Fair, Hotel Del Sol (3100 Webster Street, SF)
Friday, April 28: 2-6pm / 7-10pm, Opening Party
Saturday, April 29: 12-9pm
Sunday, April 30: 12-7pm 
Art Market, Fort Mason Center – Festival Pavilion (2 Marina Blvd, SF)
Friday, April 28, 2017— 12-8pm
Saturday, April 29, 2017 — 11am-7pm
Sunday, April 30, 2017 — 12-6pm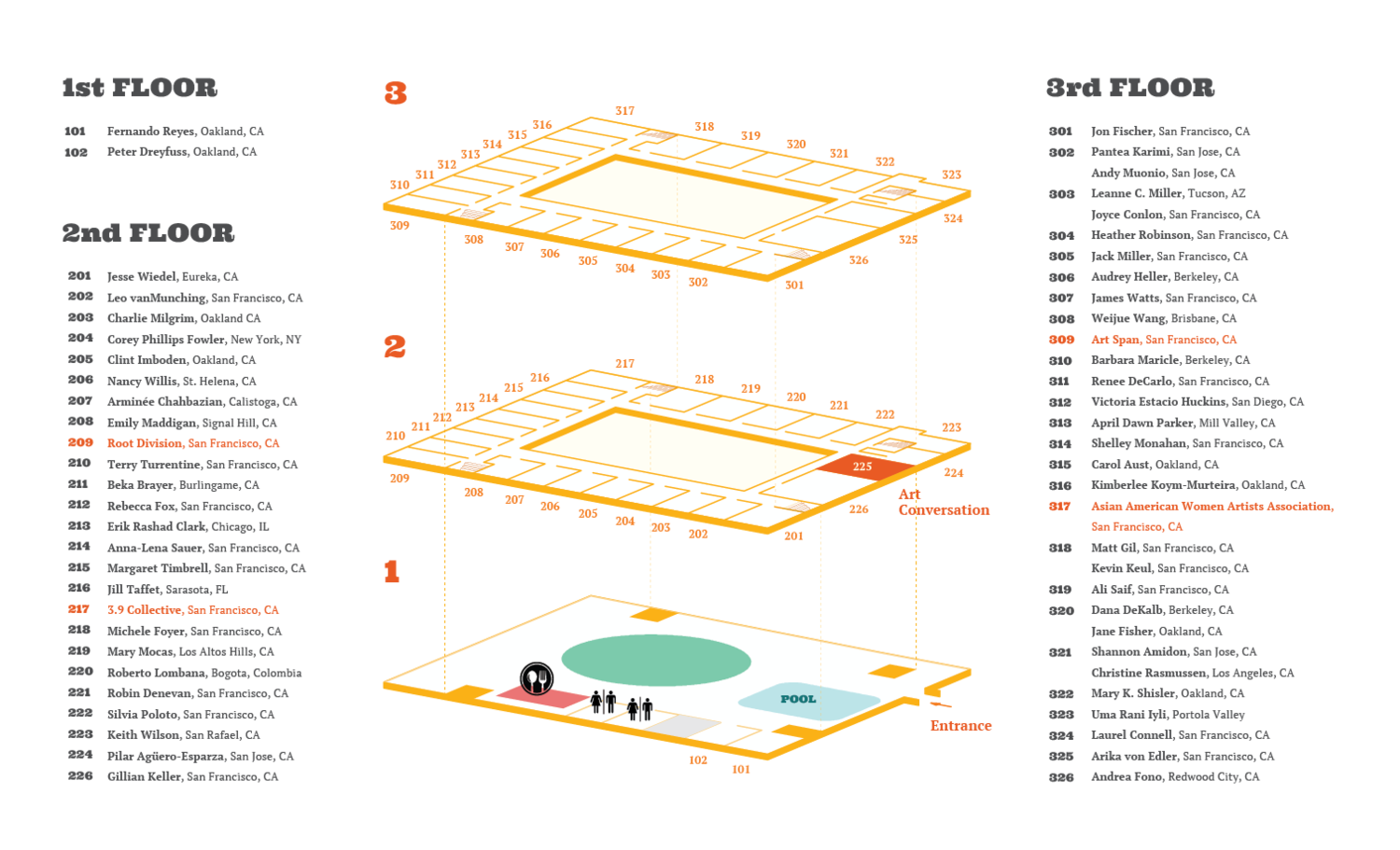 Floor Plan for stARTup Art Fair

Floor Plan for Art Market, Full Exhibitor List