Valentine's Day is well over now, but it doesn't mean the romance and courting have to stop. After a sweet jaunt through the Mission and Downtown SF, our Sexy Bar Guide is heading down to SoMa. This area, filled with tall buildings and a shortage of greenery, makes up for its cold exterior with warmly-lit interiors and lush cocktails.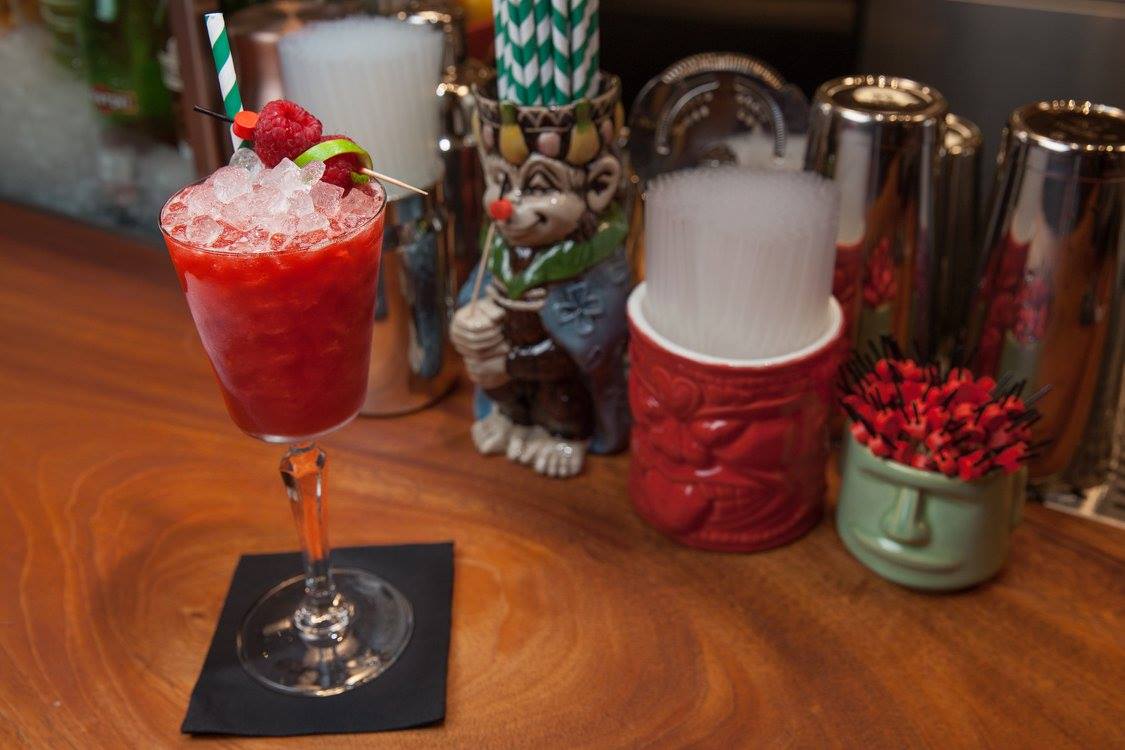 The Forgery
A printing press and a glass blowing studio were the previous lives of the relatively new Forgery. The old-school atmosphere, a balanced mix of industrial and posh interiors, provide a nice backdrop for good conversation. Find a seat near one of the majestic crystal chandeliers and feel the night's energy become illuminated—powered by classic cocktails.
1525 Mission St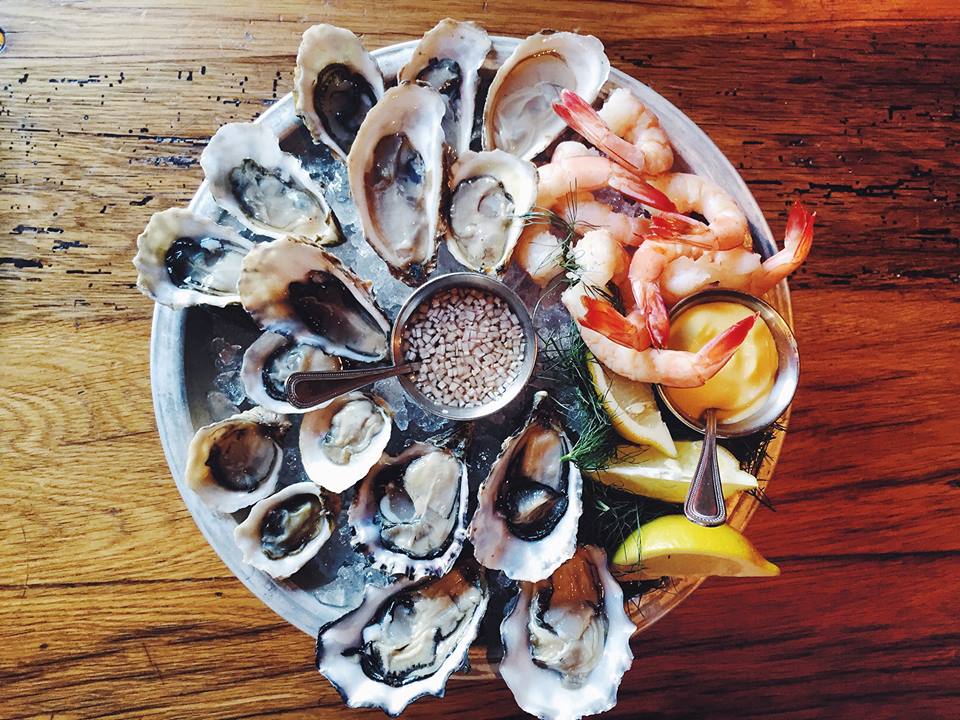 Bar Agricole
A San Francisco classic, Bar Agricole never disappoints. For a mix of romance and mischief, opt for a seat in the bar area, where an Improved Whiskey Cocktail can be paired with one of the best grilled flatbreads in town. Ideal for a Tinder happy hour run or a post-work mini-date. Return on a later date for brunch in their plant-filled patio.
355 11th St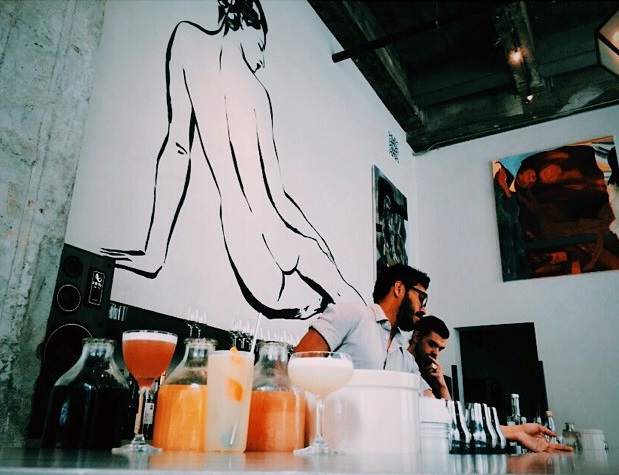 Trou Normand
Nothing could possibly go wrong at a place where a sultry nude lady decorates a central wall. The Trou Normand, partially downtown and partially SOMA, is sexy from start to finish; from the hard to find entrance, to the snacks, to the cognac and absinthe-fueled drinks. A successful date is pretty much a guarantee.
140 New Montgomery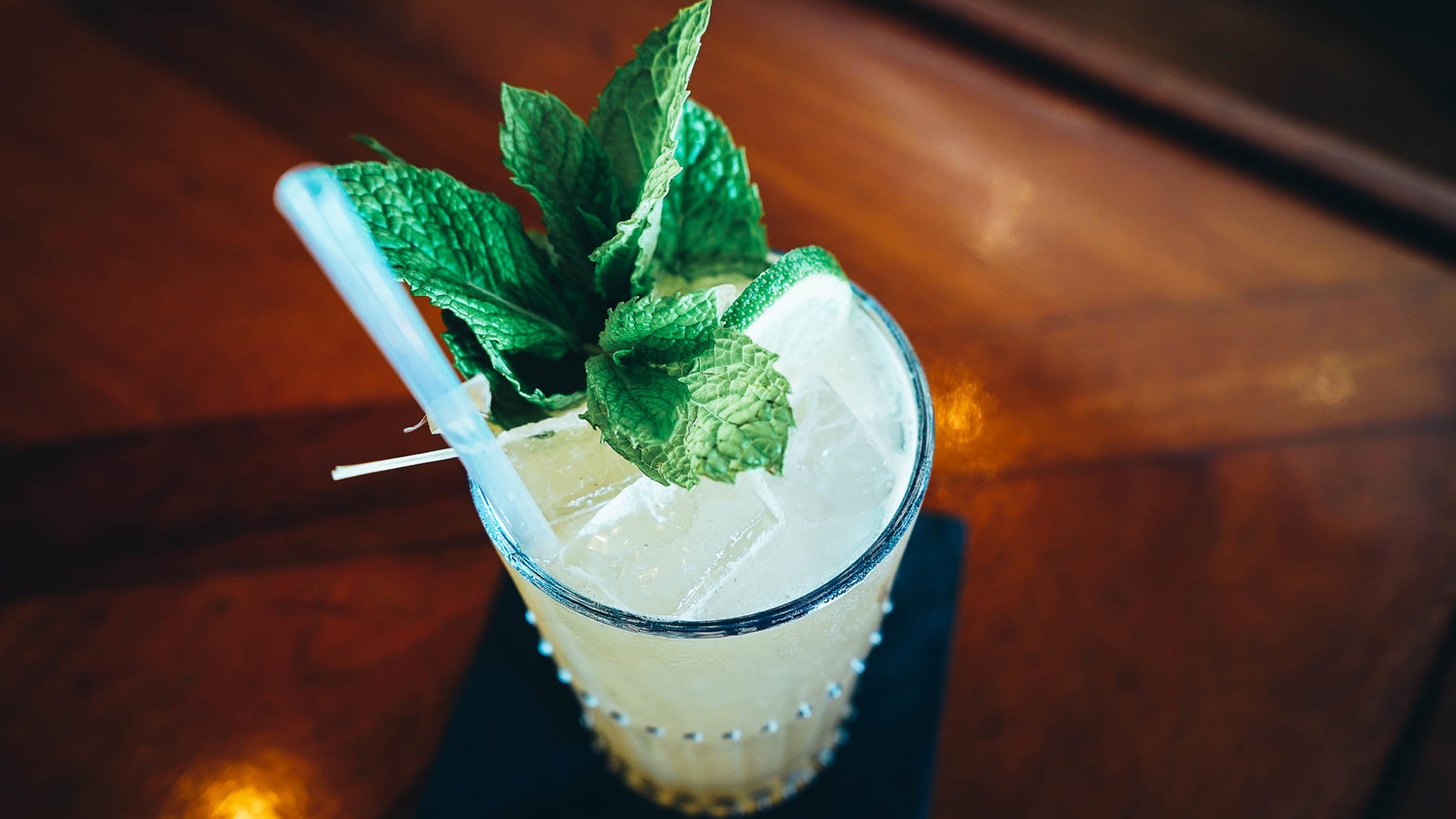 Lord George
Since opening in 2015, this clever bar has kept the self-described 'fancy cocktails' flowing and has been serving oysters and raw prawns as an accompaniment, pretty much preparing the ground for lusty moods. Small and unpretentious, Lord George is a great place to unwind. Especially if you both have a shared appreciation of raw bars and charcuterie.
555 2nd St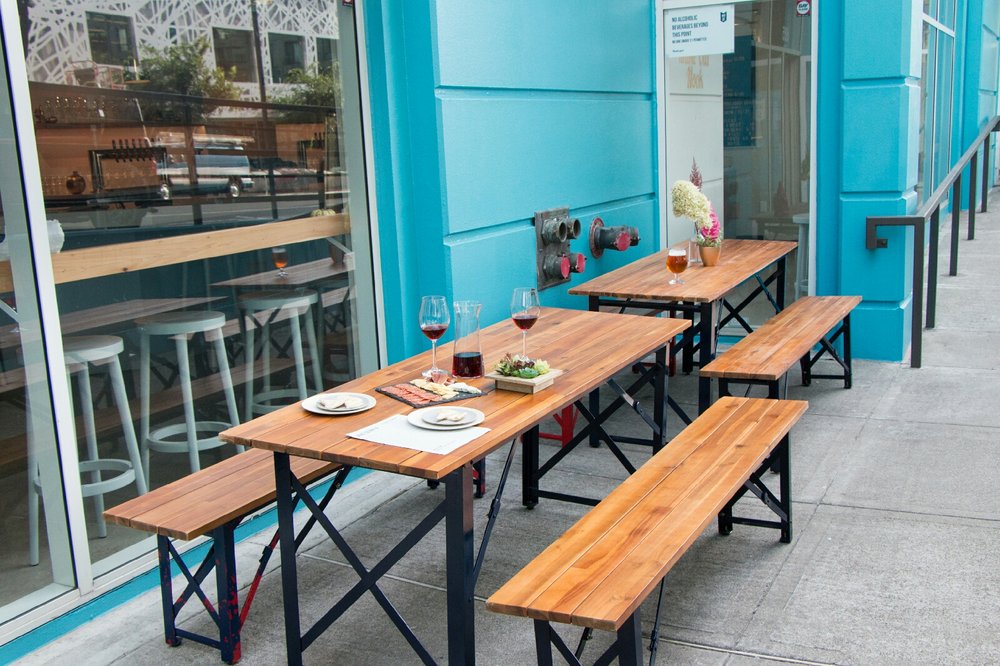 Wine Down
Tiny and fun-loving, SOMA's newest wine bar is all about affordable wines by the glass and, surprisingly, empanadas. For a casual neighborhood date, it doesn't get better than that.
685 Folsom St
If low-maintenance dates &Â dive bars are more your thing:
Tempest (431 Natoma) This is a definitely more on the dive bar laid back side of the spectrum but the food menu is serious business. Get the potato skins.
Butter (354 11th St) If kitsch, junk food, and a bar with a sense of humor is your jam, then this is the place. Get one of the After School Specials (vodka & grape soda) to get the party started, then try one of their other cleverly named cocktails.
Showdown (10 6th St) A bit of a buyer-beware type of area, this is more a go-t0 local hangout. Perfect for a sweetie who's idea of a good time doesn't involve getting all dressed up. Chill. Get a spicy Tequilla + Tecate special. End the night in the photo booth.