It's about time we featured a female chef extraordinaire in our Local Chef Spotlight series. Kim Alter,  formerly of the omnipresent Daniel Patterson Group, and currently the force behind two new solo projects, Nightbird and Linden Room Bar, fits the bill perfectly. Ambitious beyond belief and passionate about California  cuisine, Alter recently opened the elegant restaurant and Linden Room after much anticipation, to lauded reviews.
Among the long list of accolades, which included "Best New Chef" by Oakland Magazine and "Nominee for Best New Chef" by Food & Wine, this determined chef has braved the SF retail rental market and opened not just one but two thriving establishments. We chatted with her about the tasting menus and where Kim Alter eats and drinks in San Francisco.
You went from a big restaurant group to two solo projects at once! How was it and what was behind this decision? 
I think it was just the progression of my career. I was ready to do something on my own and just jump right into it.
Why the decision to focus on a tasting menu vs. an a la carte option? 
The romantic response to this question is that I can be super creative, work with hyper-seasonal products and just cook. The other answer is that it is a business model that works. I have three cooks and me. With labor where it is, the smaller staff you have the better. I am in a very small kitchen, no room for a lot of product, so I have very little waste. It just makes sense.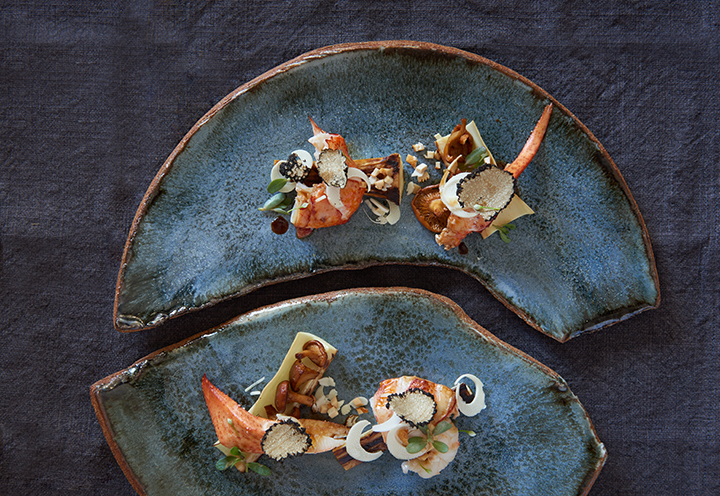 What are your favorite dishes on the rotating menu and why? 
Well, I change the whole menu often, except the amuse, which is a soft poached quail egg, fried leeks, and brown butter hollandaise. Sometimes caviar goes on it, but it always stays pretty much the same.
What are your SF favorites in terms of food and drinks, given you've been on the scene for a while? 
I would say my go to's are Namu, Okoze Sushi, Anchor Oyster Bar, Il Pollai, and Hawker Fare. For bars, I am a fan of old school bars–Tony Niks, Mission Bar, etc.
What are your current favorite ingredients to work with and why? 
This is hard because I am trying to change the menu drastically, but vadouvan, marrow, dashi, and beeswax are some things I have been working with the past few weeks.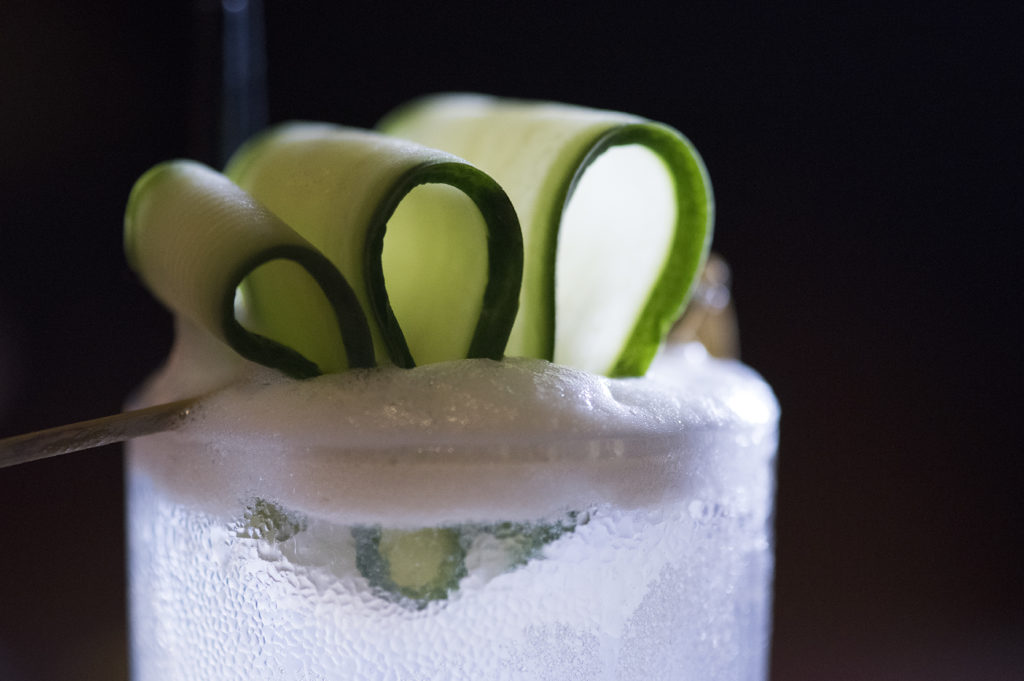 With Nightbird and Linden Room, you've worked both on developing the food menu and the cocktail menu– how are these two processes different? 
They are super similar. It is all about balance, acidity, salinity, and sweetness–balance is everything when you are creating a dish and when you are working on a drink.
What food trend are you completely "over?" 
Trends in general, I think. I cook how I cook and try not to follow trends, I actually try to avoid them. I am just trying to grow and evolve as a cook.
What epic dishes are you planning for winter? 
Root vegetables, but cooked in a light way and fun tasting menus that take plays on old [traditional] dishes.
More Local Chef Spotlights:
Buffalo Theory's Tim Luym
Mr. Jiu's Brandon Jew
Aster's Brett Cooper
Do you know a local chef, restaurant or food blogger that you'd like featured? Email [email protected]