No one is surprised by a new craft beer spot these days, but the freshly opened Buffalo Theory on Polk Street is trying, successfully, to put a spin on the whole tap and bites format. Yes, this place offers over 30 craft beer varieties on tap, from sturdy IPAs to refreshing Belgian fruit beer, from local hits to small European labels, but what tops it, is that Executive Chef Tim Luym paired everyone's favorite beverage with an equally intriguing international menu, in which Italian meatballs mingle with Adobo, gluten-free mushroom 'fettuccine' and Japanese Katsu sandwiches. We caught up with Luym and talked about the Tenderloin, his favorite spots and that pesky 'fusion' trend.
Why do another craft beer eatery in the city?
Because there's no such thing as too much good beer! There's a rising demand for top quality craft beer bars that can provide the kind of offerings this new consumer is looking for.
The menu is pretty varied…How did you approach building it?
With honesty, inspiration, and fun as the prerequisites. I'm blessed to be working with owners and managers who are supportive. I also have an amazing kitchen staff, including Chef Lawrence Lee who loves Hawaiian and comfort bar food and Chef Peter Pae who has seven years of experience making sushi. That being said, the menu concept is a melting pot of comfort bar food, family meal style food, crudo…the food that the cooks, chefs and I eat, and want to share with our guests. It's a reflection of food I've eaten during my travels along with tips and information I've learned through books, hawkers, home cooks, chefs, and food lovers.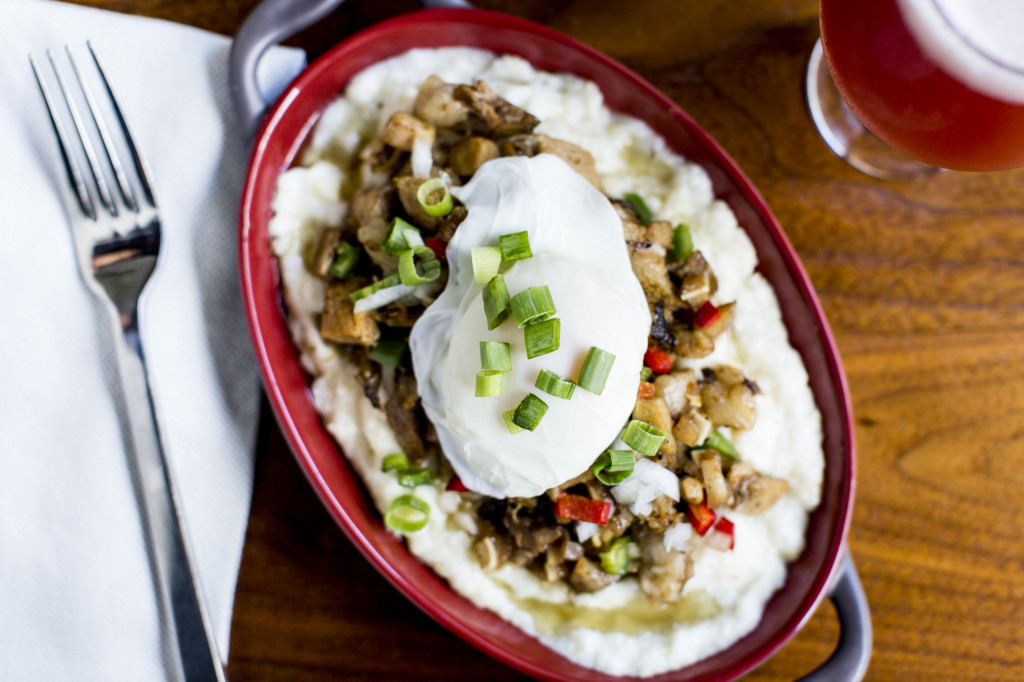 What's your favorite dish on the menu?
This is a trick question because it changes frequently. The reason being is because I'll eat my favorite dish to the point I no longer can eat anymore, so I must pick a new favorite. However, the Aranchino with X.O. Sauce that Lawrence Lee created reminds me of three of my most favorite cuisines: Chinese (sticky rice & X.O. sauce), Japanese (panko & croquettes), and Italian (risotto & arancinis). On the Filipino front, the Sisig and Cheesy Grits, Salpicao (with a side of garlic rice) and the Original Adobo Wings are always winners.
Polk street, and the Tenderloin in general, are said to be having a 'revival'. Thoughts?
My family migrated to this neighborhood in the 80's and I spent some time here as a child growing up. Furthermore, I went to the CCA when it was still on Polk Street so I've seen and experienced the changes in the neighborhood for over three decades. It's refreshing to see some businesses I grew up with like Swan Oyster Depot, Cordon Bleu, and Han's Hibachi still doing their thing. There's been a lot of progress and growth for the middle Polk Street area between Broadway and California over the years. We are lucky and blessed to be a part of it. As we all know, timing is everything.
What were the most rewarding—and challenging—aspects of opening a restaurant?
The most challenging part was finding staff. Times are changing, and so must restaurateurs, and the way that we take on these new challenges. The most rewarding part thus far is an amazing community and guests. Interestingly enough, it's been the smoothest restaurant opening I've been involved with, given that I hired our first line cooks two days before we opened.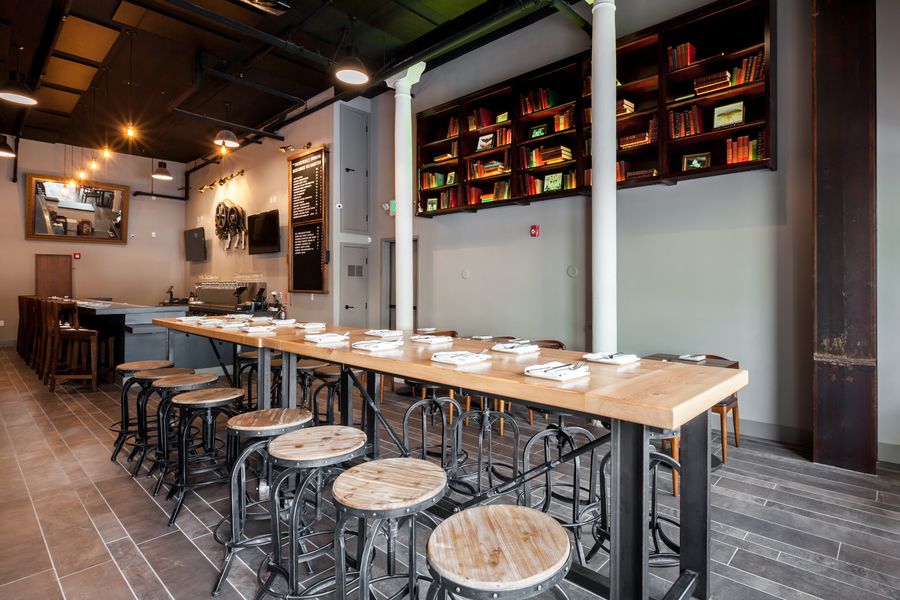 What food trend are you completely over?
Perhaps a better way to phrase this is what anti-food trend am I over. One is the notion that MSG is bad for you. There is little scientific evidence if any, and when used responsibly, just like any other substance or ingredient, it can have its perks. The second one is the 'Asian Fusion' stigma. Most trends are cyclical and 'Asian Fusion' never really went out of style but just got re-labeled into different terminology over the years. Maybe I'm just sensitive because I'm trying to justify making the term Asian Fusion in its essence cool and fun again.
Cheft Luym's favorite SF Spots:
House of Prime Rib: Not only is the food fantastic, but they don't nickel and dime you for the sides like mashed potatoes and creamed spinach. This was our family's special occasion dinner growing up, for our birthdays and Christmas.
Swan Oyster Depot: The people here are just straight up awesome, and I love how they treat every customer, first timer, foreigner, local or celebrity, with the same hospitality and integrity. Clams on the half shell and a bowl of clam chowder with a bloody beer is my breakfast of champions.
Tommy's Joint: Maybe just for the IITYWTYBMAB sign behind the bar, but more likely for the carved meats plates and the free pickles.
Sotto Mare: Hands down the best cioppino around. I'm a sucker for Linguine alla Vongole and this is the only place that gives my mom a run for her money in that category.
Zen Yai Thai: Thai boat noodles all day. Get a beef and a pork. The portions are just right to consume both in one sitting. The triangle noodle soup is also pretty legit.
Burmese Kitchen: Dennis Lin must be the best and humblest Burmese cook in town. I particularly enjoy the moh hinga, sour leaf and shrimp, pork and pickled mango, tamarind or spicy fish, pumpkin and shrimp, and the chicken biriyani to name a few.
Buffalo Theory, 1735 Polk St.